Ticket availability is limited for social distancing measures. Audience size is limited to 30% of capacity.
About this Event
Due to ongoing capacity restrictions, we kindly request that you purchase tickets in specific areas according to your group size. We reserve the right to move your reservation if it does not match the seating group size. This will help us ensure that our venue remains viable for the foreseeable future. For individuals, or groups of 4 and above, please call us at 302.684.3038 and our box-office staff would be happy to assist you.
"Do you believe what you write?" Soulmates in Music & Life performing the best of Simon & Garfunkel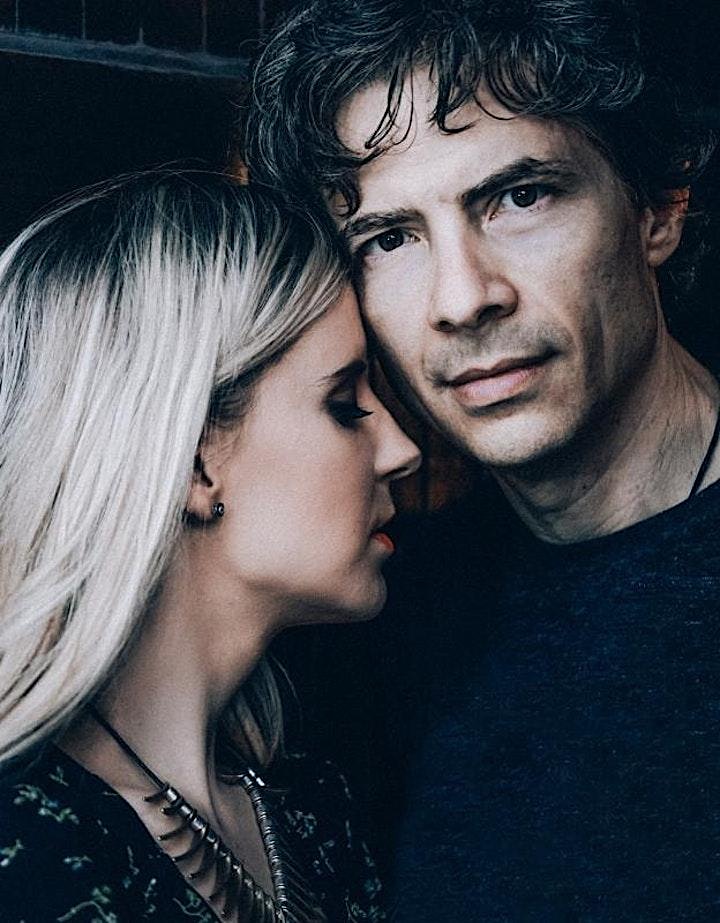 After a first sold-out show, husband & wife duo Swearingen & Kelli are back!
About Swearingen & Kelli
Website | Facebook | Instagram | Youtube
"One of the most talented duos of today playing the music of one of THE most famous duos of yesterday" -Broadway World, 2017
AJ Swearingen has been performing this music for twenty years with mastery of Paul Simon's intricate guitar playing. His deep baritone blends perfectly against Kelli's angelic vocals delivering a true tribute to the sound of the 1960's Greenwich Village, NY coffeehouse performances.
The duo is on a mission to share this iconic music to new audiences around the country. Both artists were inspired by the great singer-songwriters of the past like Paul Simon, James Taylor, Carole King, Jim Croce and The Eagles among others. The duo has also been performing and writing music together since 2010, debuting their first self-titled album in 2013. Folk icon Tom Rush recorded and released their song, "You're Not Here With Me" on his last studio release.
The sophomore album, The Marrying Kind released on July 21st 2017, has been featured on Gretsch Guitar and The Daily Country.
"Jayne Kelli finds her way to the heavenly highs of Art Garfunkel with a soaring and effortless soprano delivery, while AJ Swearingen displays his dexterity with Simon's well-ensconced guitar riffs." -The Capital Gazzette
"Two voices in perfect harmony balanced against one acoustic guitar delivers a true tribute to the sound of the 1960's Greenwich Village, NY coffeehouse performances"
"Swearingen is a fine acoustic guitarist. He articulated beautifully the haunting, singsong accompaniment to "Scarborough Fair." - The Buffalo News, 2015 (Swearingen's performance with the BPO)
* Career highlights include Swearingen & Kelli performing "The Boxer" and other '70s hits with The Dayton Philharmonic, The Edmonton Symphony and THIS summer with the Cleveland Orchestra!
Songs from the show include:
HOMEWARD BOUND
MRS. ROBINSON
59TH STREET BRIDGE SONG
THE BOXER
SCARBOROUGH FAIR
BRIDGE OVER TROUBLED WATER
CECILIA
AMERICA
HAZY SHADE OF WINTER
SOUNDS OF SILENCE
I AM A ROCK
THE DANGLING CONVERSATION
OLD FRIENDS/BOOKENDS
ONLY LIVING BOY IN NEW YORK
AT THE ZOO
ON THE UNDERGROUD WALL
FAKIN IT
WE GOT A GROOVY THING
The Milton Theatre is "COVID-19 Customer Protection Standards Certified" by the Delaware Division of Small Business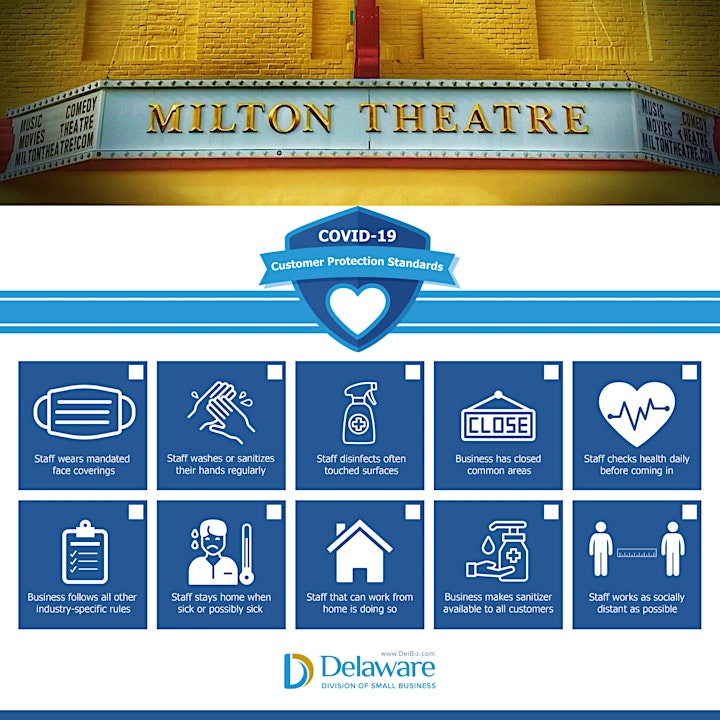 About the Milton Theatre
Official Website | Facebook | Twitter | Instagram
The historic Milton Theatre is a uniquely diverse venue where you will find the best local, regional, national, and international talent. Free municipal and on-street parking are available. Full bar and light food options available. This facility is fully accessible.