Location
Art Apple NYC
1427 Dekalb Avenue
Brooklyn, NY 11237
Refund policy
Contact the organizer to request a refund.
Eventbrite's fee is nonrefundable.
If something can live on the internet forever and simultaneously never be discovered, how do you remember your connection to humanity?
About this event
The Museum of Dead Words
with your tour guide, Dyalekt
Directed by Andrew J Scoville | Curated by Kristen Crouch
If you've ever found yourself in an unexpectedly heated argument on the internet and don't know how you ended up in a dithering pile of semantics over days of your life you'll never get back, you are not alone.
MC/Playwright/Educator Dyalekt has spent a year researching internet comments to find out what words turned conversations into fights and ultimately died on the internet.
He has turned this research into a one man show/museum tour/art installation/rap album (happening all at once!) that explores how communication through the typed word is changing language rapidly, how words can lose their meaning and become weaponized, and how to find empathy and true connection with each other.
If something can live on the internet forever and simultaneously never be discovered, how do you find ways to remember your humanity and connectivity?
Join Dyalekt for a guided museum tour where we exhibit 11 words that died on the internet, mourn their passing, move forward together with more empathy and understanding.
Patrons will enter and exit through the gift shop where local artists and entrepreneurs will be sharing their art and wares and hopefully we will fund the revolution together.
More information on museumofdeadwords.com and dyalekt.com
Stream the album: https://g.co/kgs/D4f9fa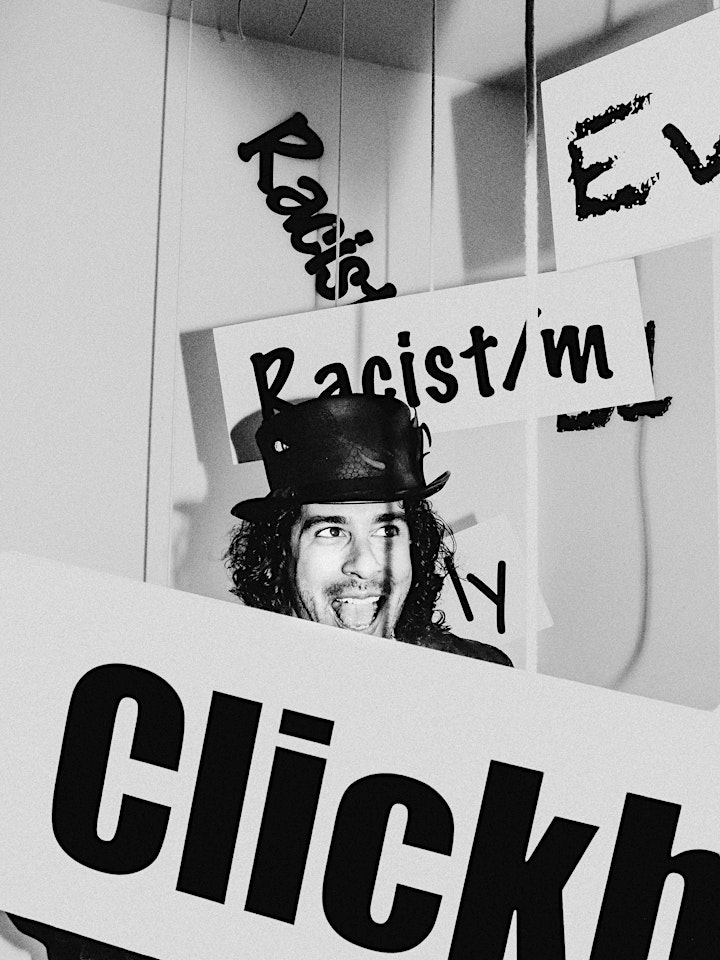 OPENING NIGHT
THE MUSEUM OF DEAD WORDS COMES TO LIFE
Saturday, 9/21 from 7pm-11pm, show starts at 8pm
Doors at 7pm, show starts at 8pm
Featuring DJ Milkmoney on the turntables
The Museum of Dead Words Comes to Life at 8pm!
Featuring dancer Jessica Kaiser helping bring the dead words to life
With live musical interpretation by members of Deathrow Tull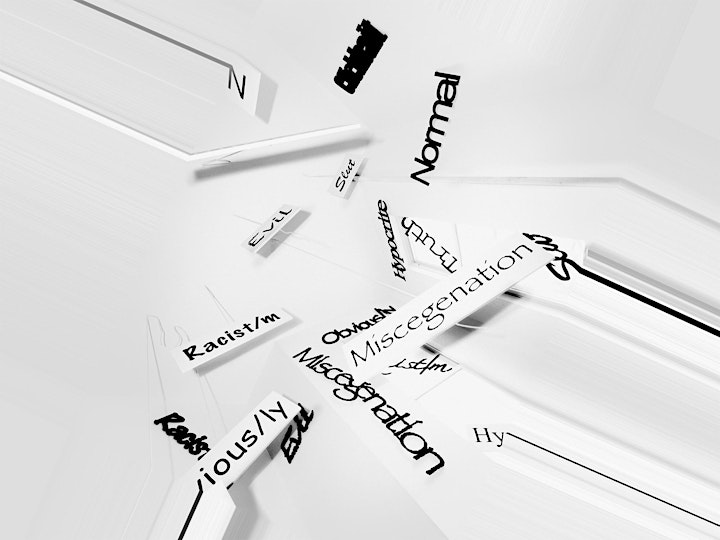 MUSEUM + TOUR HOURS
VIEW THE MUSEUM AND ADD YOUR WORDS
9/22-9/27 between 11AM-6PM
Featuring visual artists and musicians including: Sid Suna, brokeMC, Abby Walsh, Kristen Crouch, Warner King, Zaquan Lives, Magnit Hands, Kai Barreda, Mars Guitars, Kamakaze Picnic, Willie Green, Maggie Muldoon, Joe Drymala, and more!
MUSEUM TOUR HOURS + PANELS:
Food as Communication: Sunday, 9/22: Afternoon tour at 2pm, followed by a Food as Communication panel on how sharing culture builds empathy
Rhythm as Communication: Monday, 9/23: Evening tour at 7pm, followed by a Hip Hop Education Night on finding real connection between expression and learning, as well as how rhythm interacts with text
Access as Communication: Tuesday, 9/24: Evening tour at 7pm, followed by a digital literacy panel on the particulars of online communication and how it makes us powerful & vulnerable in ways we don't expect
Data as Communication: Wednesday, 9/25: Evening tour at 7pm, followed by a racial wealth divide panel, where we will break down the connection between how art, language, & culture has shaped oppressive public policies and economic inequality
Commerce as Communication: Thursday, 9/26: Artist Financial Plan workshop on the Credit Hustle at 7pm (sign up here), about how verbal tricks & art are designed to shame people into consuming without complaint instead of challenging the status quo and taking control of our finances, followed by an evening tour at 9pm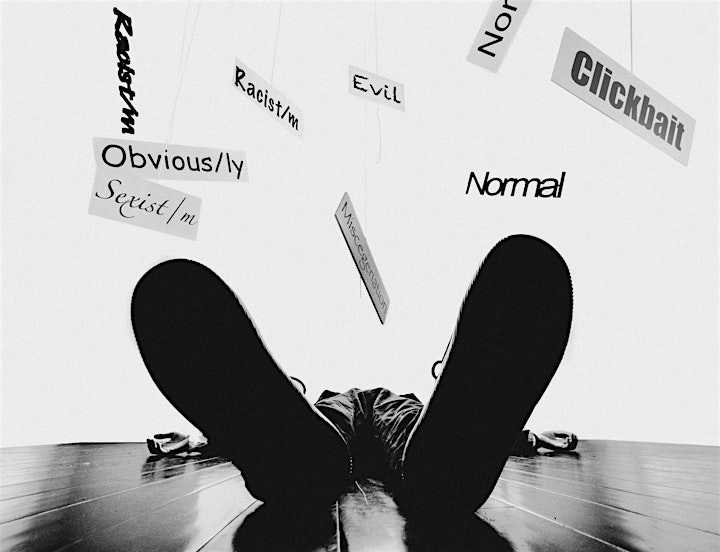 CLOSING NIGHT
THE MUSEUM LAYS THE DEAD WORDS TO REST
Friday, 9/27 from 7-11pm, show starts at 8pm
The Museum of Dead Words funeral procession where we lay the words to rest
Come see all the collective dead words we've accumulated all week!
Take a selfie in our dead word selfie booth!
Kristen Crouch doing live art freestyling following the show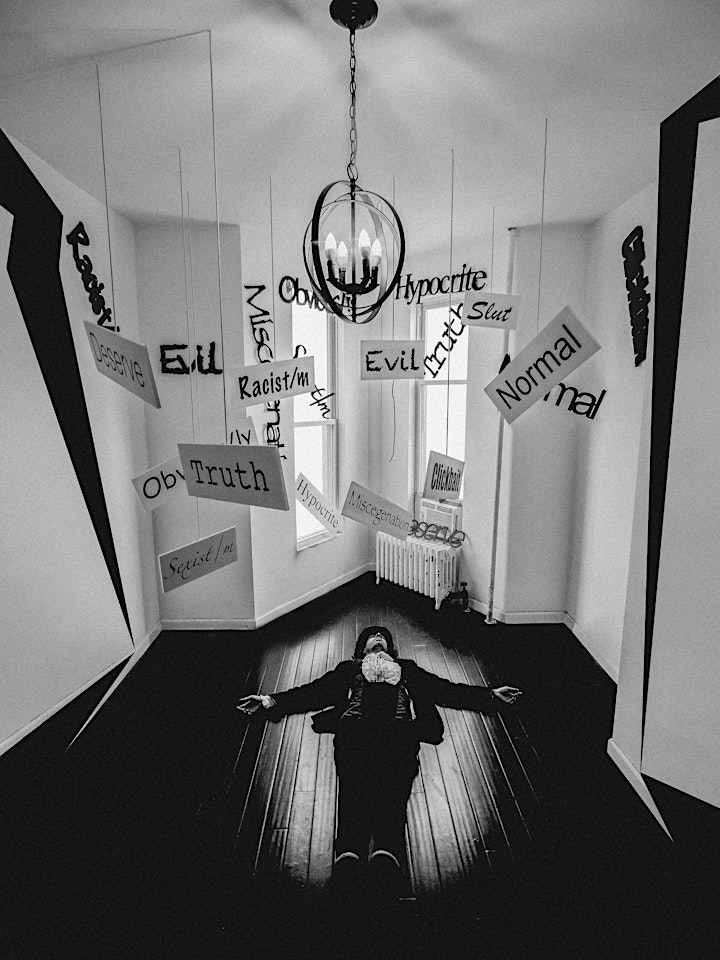 Truth photo by @beckyluvsfam and b/w photos by @raemaxwell