About this Event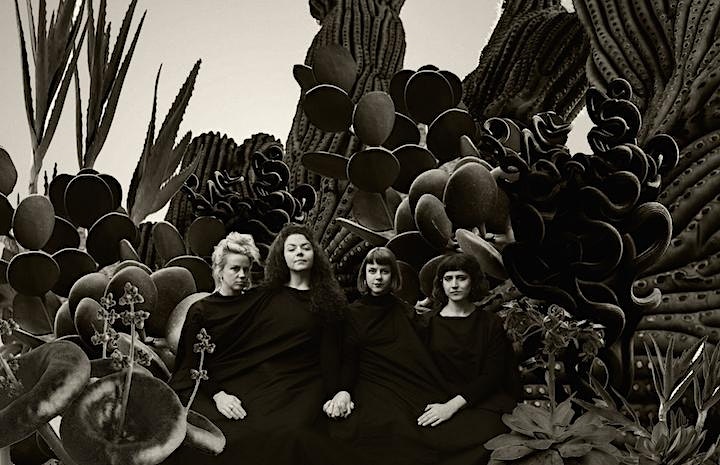 Eamon O'Leary and Jefferson Hamer (aka The Murphy Beds) present traditional and original folk songs with close harmonies and deft instrumental arrangements on bouzouki, guitar, and mandolin. As well as playing with many friends and comrades from the 'trad' music world they have also performed and collaborated with artists across the folk spectrum including Beth Orton, Bonnie 'Prince' Billy, Anais Mitchell, and Sam Amidon.
https://www.murphybedsmusic.com/
Landless are Ruth Clinton, Meabh Meir, Sinead Lynch and Lily Power. They sing unaccompanied traditional songs from Irish, Scottish, English and American traditions in close four-part harmony. Their repertoire features songs of love, death and lamentation, as well as work songs, shape-note hymns and more recently-penned folk songs. Landless have performed in a variety of settings, both in Ireland and abroad, and are closely involved with traditional singing sessions in Dublin and Belfast.
https://landless.bandcamp.com/
Traditional Arts Collective play a selection of Irish, Scottish, Bulgarian and other tunes and songs from around the world featuring some great traditional musicians and singers from the scene in Ireland.
www.tartscollective.com
Who? The Murphy Beds and Landless
Where? The Workman's Club
When? Wednesday, Jan 22nd. Doors 8pm
How Much? 12 euros/10 euros