Looking for a cool activity to kick off the summer holidays? Book now for this interactive 20 minute playable story for two humans.
About this event
What would you do if you had been chosen to save humanity from the clutches of an evil demon? Are you ready to raise The Multitude? Now is your chance to find out! Taking place at Cambridge Grafton Centre, a visit to The Multitude fits well with a trip to the cinema, shopping, or having a bite to eat. Grab a partner and enjoy the adventure .
The Multitude is a 20 minute playable story for two humans that features interactive projections of their own bodies. No previous experience is necessary, or even possible. The brave heroes must do the bidding of the four elemental spirits of nature to gain their help. However, not all the elementals are impressed with humankind's recent behaviour and may need some persuasion to help. The quest is yours should you care to accept it: can you raise the Multitude and save us all?
Jamie Gledhill is an East Anglia based artist working at the intersection of storytelling, audio-visual experimentation and interaction design. The Multitude is his most ambitious work to date.
The Multitude is produced by Collusion. Collusion creates and produces new public artworks that explore the creative use of technologies and the impact of emerging technology on society.
This installation takes place in low lighting and is not suitable for people below 1m in height, under five years old or those with limited upper body mobility due to the interactive elements. Subtitles are available on request.
Suitable for ages 5+
A socially distanced event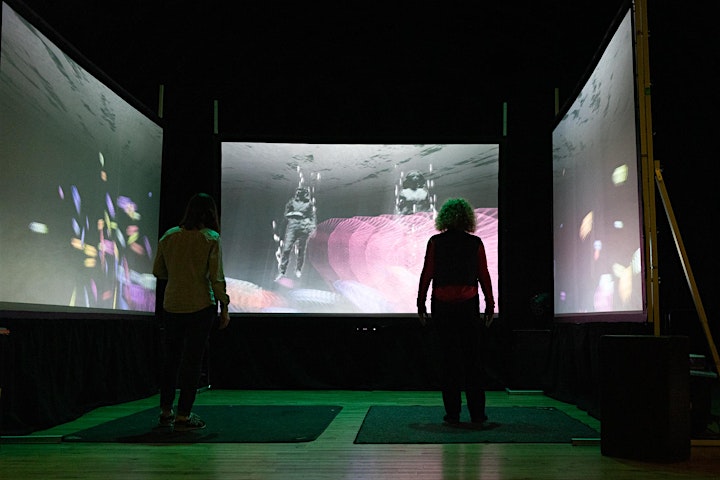 Organizer of The Multitude
Collusion is a not for profit arts organisation. We create and produce new public artworks - our own and other artists' projects, that explore the creative use of technologies and the impact of emerging technology on society. Our activities support artists' talent development and place-making to deliver dynamic, imaginative new experiences for the public.
We're inherently collaborative, creating new shared space with our colluders - artists and associates from the cultural and wider creative sectors, academics, commercial technologists and anyone with a contribution to make! We seek to create a supportive environment that supports playful experimentation and risk taking, leading to new ideas, collaborations, and creative innovation. We're based at Cambridge Junction and in King's Lynn but work with artists from around the UK on projects across the region .