Event Information
Location
The Ardmore Music Hall
23 East Lancaster Ave
Ardmore, PA 19003
About this Event
The Movement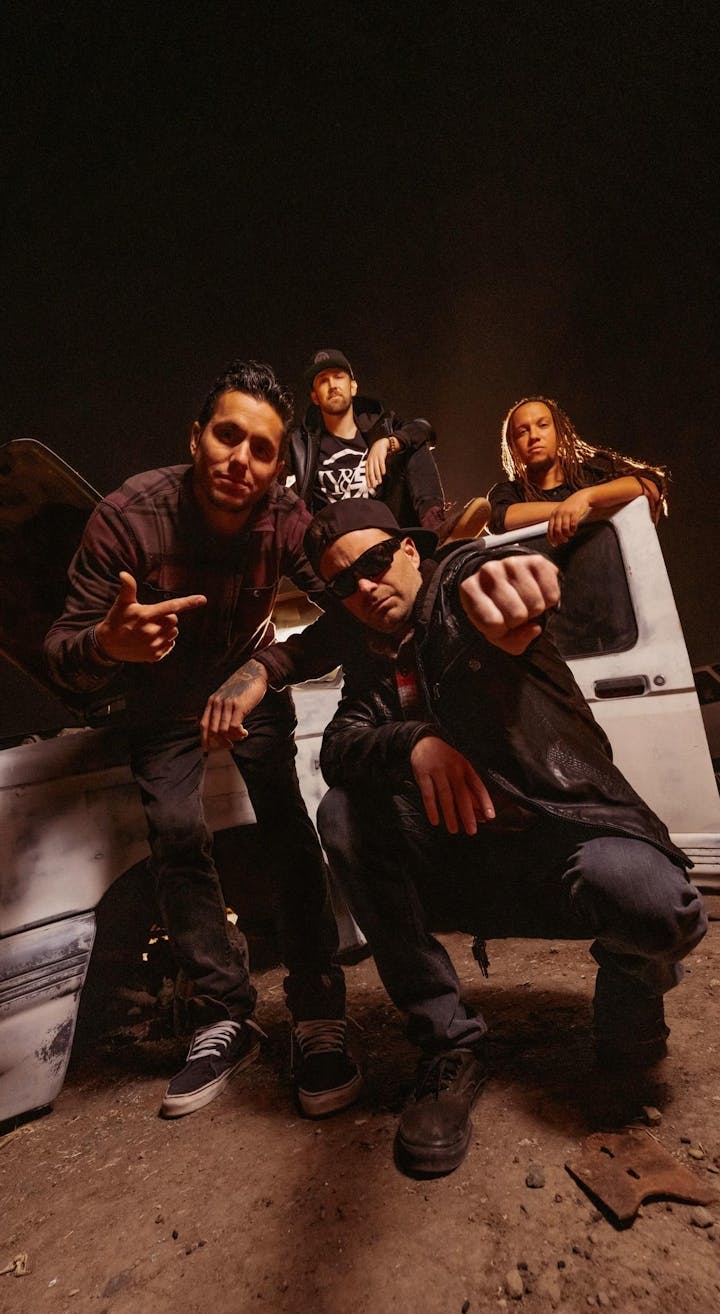 THE MOVEMENT
The Movement has been winning the hearts and minds of alternative-reggae fans since their inception in Columbia, SC in 2003. Drawing inspiration from Sublime, 311, Slightly Stoopid and John Brown's Body, they've come to be known as musical shapeshifters with a foundation of heavy drum and bass. Today the band consists of founding member, lead vocalist, and guitarist Joshua Swain, bassist Jason Schmidt, drummer Gary Jackson, and keyboardist/multi-instrumentalist Matt Goodwin. Their sixth studio album, Ways Of The World, dropped on June 7, 2019, debuting at #1 in the Billboard Reggae Chart.
Formed in 2003 by a trio of Sublime and Pixies fans, Joshua Swain, Jordan Miller, and John Ruff, aka DJ Riggles, launched The Movement with their "alternative reggae" debut album, ON YOUR FEET. In 2008, the group met Chris DiBeneditto, a Philadelphia-based producer who had worked with like-minded acts such as Slightly Stoopid and G. Love & Special Sauce. Relocating to Philadelphia, they recorded SET SAIL at DiBeneditto's Philadelphonic Studios. The Movement expanded with the addition of Jason "Smiles" Schmidt on bass and Gary Jackson on drums. In 2012, they released SIDE BY SIDE, debuting at #2 on the Billboard Reggae Chart. In 2014 The Movement released BENEATH THE PALMS, a surprise acoustic album as a free gift to their fans. Shortly thereafter they began working on what would become their finest album to date, GOLDEN (Rootfire Cooperative), which hit #1 on iTunes and Billboard Reggae charts and was voted 2016 Album Of The Year by Surf Roots Radio. Keyboardist Ross Bogan joined the group in Spring of 2016.
The Elovaters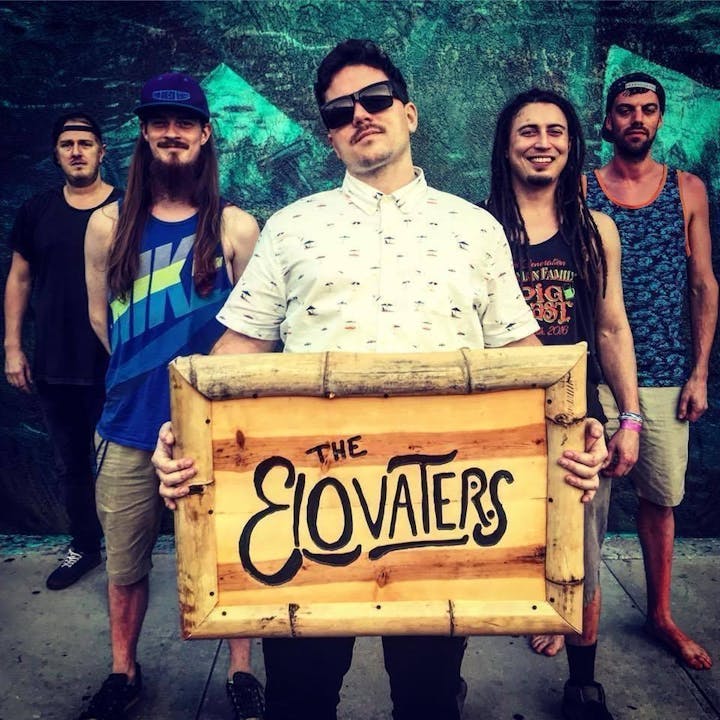 THE ELOVATERS
The Elovaters sophomore album, DEFY GRAVITY, dropped October 26, 2018 (Rootfire Cooperative) and debuted at #1 in the Billboard and iTunes Reggae charts. Two months later it was voted people's choice Album Of The Year 2018 by Surf Roots TV & Radio. Produced by Danny Kalb (Beck, Ben Harper, Willie Nelson, The Movement) and critically acclaimed, "Defy Gravity is simply on another level…intricate and nuanced, full of thought-provoking surprises." The album marks yet another milestone in the band's incredible rise from the south shore of Boston. Other highlights from 2018 include signing with Madison House agency in September, performing at Levitate Music Festival, Sugarloaf Reggae Festival, and direct support dates for The English Beat, and Badfish. In March 2019 the song "People Go" was featured in Season 9 of CBS's Hawaii Five-0.
The Elovaters are Jackson Wetherbee (lead vocal, rhythm guitar), John Alves (lead guitar), Nick Asta (drums), Matt Link (bass), Derrick Cabral (percussion), and Greg Nectow (keys). Their debut album, THE CORNERSTONE, was recorded by Mike Caplan at the legendary Lion and Fox Studios in Washington D.C. in 2017. It reached #2 on the iTunes reggae chart and #9 on the Billboard Reggae Chart, and the band has been touring heavily in support of the album ever since, opening for the likes of Ziggy Marley, Stick Figure, The Movement, Easy Star Allstars, John Brown's Body, Giant Panda Guerilla Dub Squad and more.
The Late Ones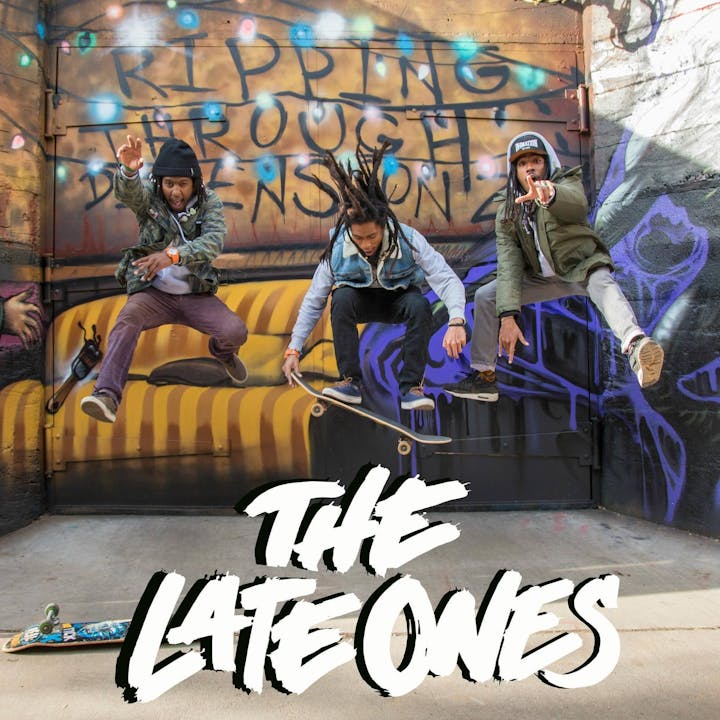 THE LATE ONES
Based out of Laie, Hawaii, brothers Tui Avei (Lead vocals), and Tau Avei (Vocals), along with cousin Josh Brunson (Vocals) are the voices. Built on a roots reggae foundation with influences from various genres like Hip-hop, R&B, and jazz, The Late Ones' unique blend of style, and harmony shapes a youthful, yet old school reggae vibe.
Born in Gardena, California, The Late Ones harness something undeniably special. Rooted in Samoan culture, and complimented by the group's African American heritage, the familial bond between the three members transcends throughout the group's conscious lyrics and catchy melodies.
The name "The Late Ones" pays tribute to all of the late and great revolutionaries who have come and gone like Bob Marley, Tupac, Jimi Hendrix, Steve Biko, and John Lennon, just to name a few. It is the fusion of each revolutionary story, struggle, and message that inspires and resonates with The Late Ones' own story, struggle, and love for all genres of music. That is the "L81Z" sound.
In late 2014, The Late Ones recorded their debut EP at Sea Major Seven Studio in Honolulu, HI with engineer Noah Cronin (Sammy J) and producers Lapana Ieriko and Klandon Fetaui. The Late Ones debut EP Revelate was released on May 5, 2015 via online digital outlets and peaked at number three on the iTunes reggae charts in the first week of the release.
The Late Ones bring a youthful presence to the reggae community. With Revelate, the band hopes to push their music and message beyond their tight knit homeland of Hawaii. The EP holds six original compositions created by a group with great potential and high expectations.
Performers
Date and Time
Location
The Ardmore Music Hall
23 East Lancaster Ave
Ardmore, PA 19003
Refund Policy