Description
Tony-nominated dark comedy
The Motherf**ker With the Hat
was one of Broadway's most talked-about plays of 2011. The story centers on ex-con and recovering alcoholic Jackie, who thinks he's got his life back on track. But when he finds a mysterious hat in his girlfriend's apartment, it sends him back down the path of destruction. Written by Stephen Adly Guirgis,
The Motherf**ker With the Hat
is a ferociously funny play filled with memorable characters and acid-tongued dialogue that provides a gleefully vulgar glimpse at the complicated process of recovery from love and other addictions. Catch it at San Francisco's Mojo Theatre.
---
Byron Haigh, Sandy Sojo, Bobby Foster, Janelle Jacoban and Carlos Reyes Hailey bring this production to life on the West Coast, directed by Beverly Hills Playhouse's own Peter Allas.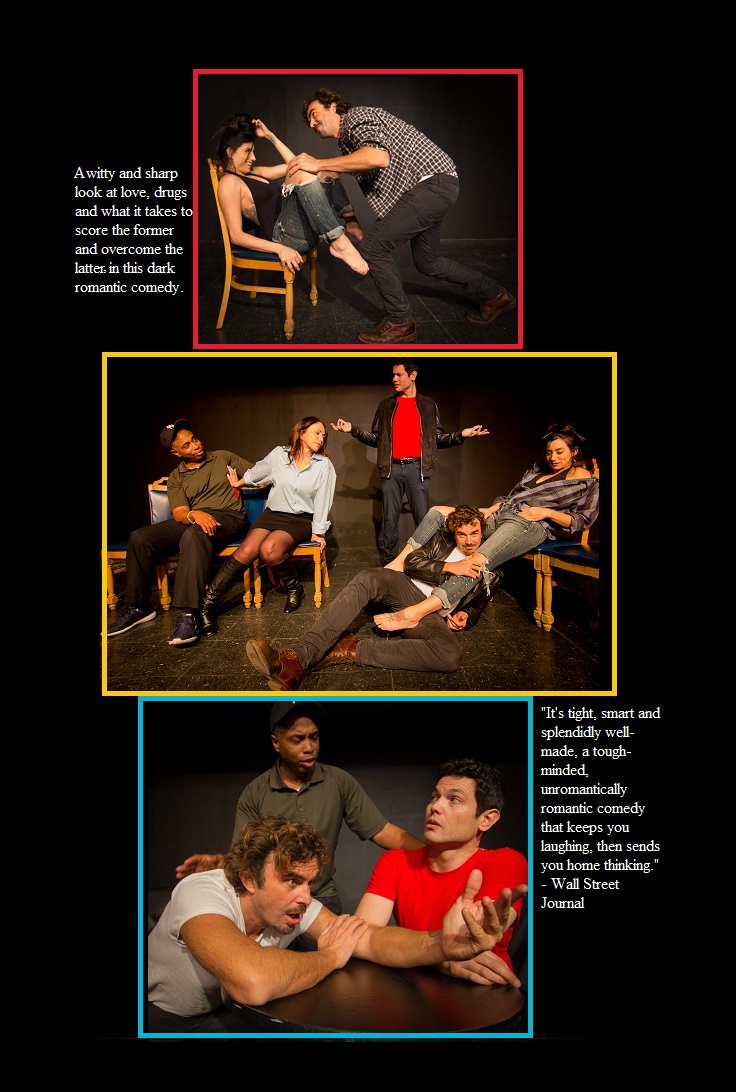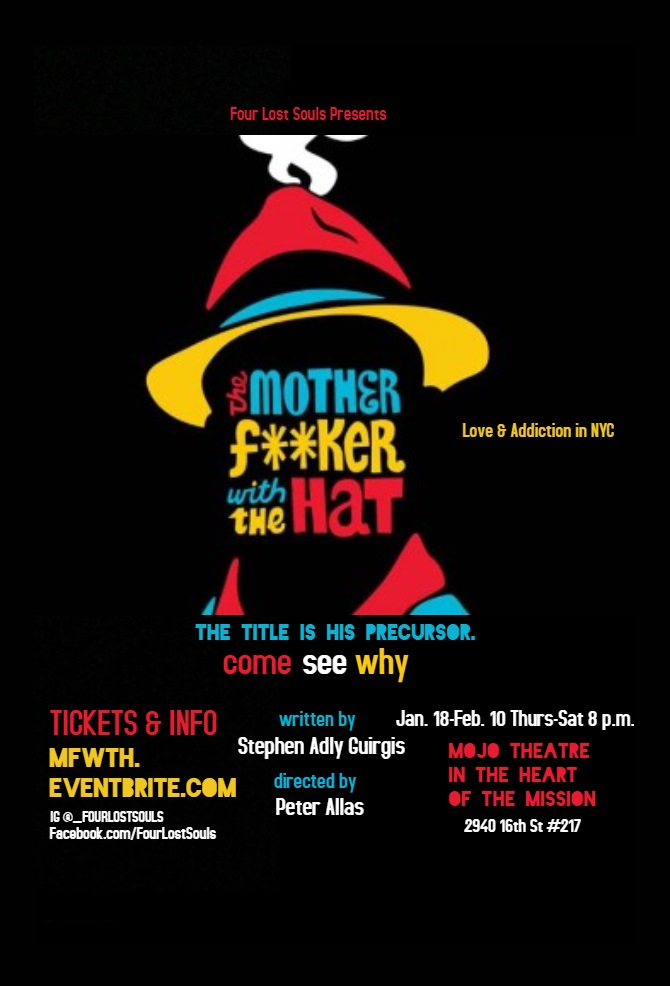 After the success of their Macbeth, Four Lost Souls turn their talents to Stephen Adley Guirgis' dark New York City comedy. Focusing on the story of ex-drug dealer Jackie and his attempts to play it straight after a stint in prison, The Motherf***ker with the Hat is a witty and sharp look at love, drugs and what it takes to score the former and overcome the latter.
(Featuring understudy's Rasha Mohammed, Jason James Delodovici, and Elena Ester)
Get your tickets now and see why the Wall Street Journal said -"It's tight, smart and splendidly well made, a tough-minded, unromantically romantic comedy that keeps you laughing then send you home thinking"
"Love and Addiction in New York City"
---
https://www.san-francisco-theater.com/theaters/mojo-theatre/the-mother-fker-with-the-hat.php