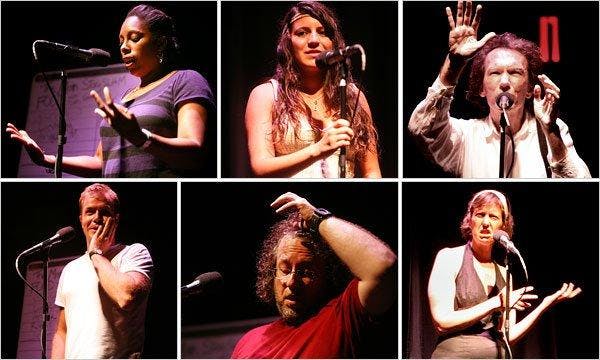 About this Event
17 and Older (younger guests are welcome with an adult)/Tickets available from: http://themoth.org/events
DIRT: Prepare a five-minute story about dirt.  Squalor, smut, filth, muck and mire! Dig it, dish it, spread it, hose it off.  Dirt cheap, dirt poor, treated like dirt. Listen as gardeners and gossips share dirty tidbits and all the filthy details. Talk Dirty to Us.
This venue is 17+, unless accompanied by an adult.
*All tickets become available one week before the show, at 2pm CT / 3pm ET.
Tickets become available one week before the show, at 2pm CT
The Promontory is thrilled to host The Moth every second Tuesday of the month.
The Moth's mission is to promote the art and craft of storytelling and to honor and celebrate the diversity and commonality of human experience.
Since its launch in 1997, The Moth has presented thousands of stories told live and without notes.
Moth shows are renowned for the great range of human experience they showcase. Each show starts with a theme, and the storytellers explore it, often in unexpected ways. Since each story is true and every voice authentic, the shows dance between documentary and theater, creating a unique, intimate, and often enlightening experience for the audience.
Through ongoing programs in more than 25 cities, The Moth has presented over 18,000 stories to standing-room-only crowds worldwide and it currently produces more than 500 live shows each year. Additionally, The Moth runs storytelling workshops for high school students and adults in underserved communities through their Education and Community Programs.
Guests interested in dinner reservations before or after the show please visit: http://promontorychicago.com/restaurant/reservations/
In collaboration with Chicago Community Trust   Media Sponsors: WBEZ and Vocalo