About this Event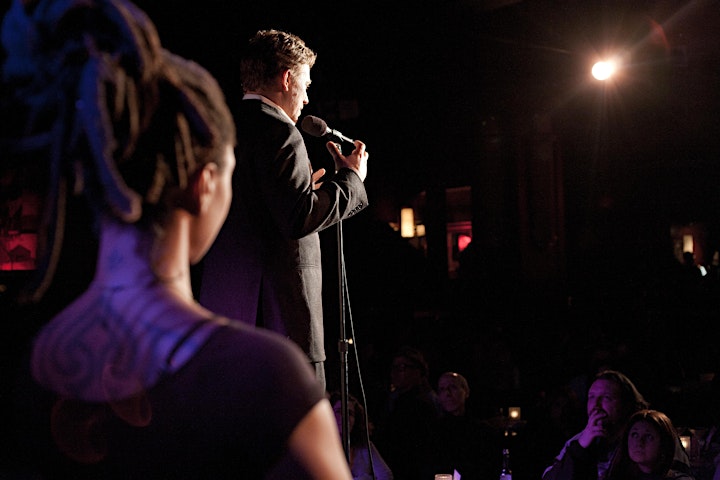 The Moth StorySLAMs are story telling competitions where the stage is open to any and all with a story to tell on the evening's theme.
CHALLENGE: Prepare a five-minute story about a feat that tested your mettle, sanity or patience. Triumph or defeat. Inch-by-inch success or major overhaul. Defeating the cocky know-it-all or walking past the spider web without freaking out. Throwdowns, duels, unbearable ultimatums. Bring us your tales of defying the odds, confronting that fear, or with any luck, rising to the occasion.
7:30pm Doors / 8:00pm Show
$15
Ages 21+
Photo: Denise Ofelia Mangen
*All NYC SLAM tickets will now be available online, 1 week before the show, at 3pm EDT. All tickets will be $15 General Admission, with first-come, first-served seats and no premium tickets.