About this Event
FREE 2 HOURS WORKSHOP [WORKSHOP IS CONDUCTED IN MANDARIN]:
Discover The Best Financial Investment To Make in 2019
So You Can Achieve The Income You Deserved (This Works Even if You Have Zero Knowledge About Investing And Don't Have A HUGE Budget!)
Early Bird Bonus – FREE (Standard Ticket Price RM388!)
*Attend This Workshop With Your Friends/ Relatives For A Better Learning Experience*
ABOUT THE SPEAKER:
Mr Chan Cheh Shin
Mr Chan Cheh Shin, a reputable senior fixed income mandate fund manager joined Quantum Asset Management in January 2015 as a Director of Fixed Income. He has extensive background in Global Fixed Income portfolios.
He began his career in 1994 at Nomura Bank Singapore as a proprietary trader, focusing on interest rate and foreign exchange, trading derivative in commodities and equity indices. He is currently on a mission to help ordinary people to start & grow their businesses using the power of blockchain. With impressive track record. He is also a trainer in fixed income instrument, a speaker in financial instruments and FX product. With a professional qualification in Banking awarded by Associate Chartered Institute of Banker, UK. He carries with him 27 years of experience in investment.
He is also:-
*Chief Investment Officer of Osk-UOB Islamic Asset Management
*DBS Asset Management (Singapore) Senior Fund Manager. Here he managed the grew and manage the biggest fixed income bond fund (SGD 1.2 billion)
*Nomura Bank (Singapore) Ltd as Proprietary Trader in interest rate, equity indices and commodity
*Abn Amro Asset Management (Singapore) Emerging Market bond manager
*APS Komamba Asset Management as Director of Fixed Income
*OSK Asset management as Chief Investment officer in Islamic division
*Had been a member of Monetary Authority Singapore special project committee
Emery Sum
She is a Charted Financial Planner(ChFP) Charted Life Planner( ChLP) & Register Financial Planner (RFP) qualified for the Million Dollar round table for 5 years (MDRT) in insurance industry.
She, has over 13 years experience real estate negotiator on high-end property in Mont Kiara & KLCC area, and she also is featured on many Chinese & English property magazine & interview by CCTV Chanel New Asia TV program about the property market.
She will be the keynote speaker for this workshop and will be sharing with you why she made the switch to the Blockchain business.
Discover today why she transforms from her career pathway from the property industry to this financial industry!
Mr Athan Khoo
Athan Khoo, Senior Advisor, CVM Blockchain & Wallet Advisor.
Former Electronic Firmware Technical Sales Director.
Former Director of a Financial Derivatives Exchange Retail & Corporate in ASEAN.
Former CEO of a Bitcoin Exchange.
3 BIG REASONS To Enter The World Of Blockchain…
Big Reason #1: Blockchain is the NEW BUZZ in the tech world
We all know that blockchain and cryptocurrencies are hot! Everybody seems to be talking about crypto nowadays. Investors are making serious money with cryptocurrencies and it would be almost foolish not to jump on the trend which is available to the general public.
Big Reason #2: Get Paid More Than Your Peers
Blockchain is where the money is going to be made. From crypto startups to established companies, the job market looks good for blockchain enthusiasts and it is expected to grow exponentially in the coming years!
Big Reason #3: The whole market cap is in its INFANCY
The rise of blockchain is being compared to the rise of the internet. With any new technology, there are always opportunities. But blockchain is still in its early stage of development and people are trying to figure out how the technology can be used. Cryptocurrencies are ready to explode over the next few years. Ride the wave and get ready to become wealthy before it's too late!
If You Want To Learn How To Successfully Enter The World Of Blockchain, And Begin Building A Compounding Monthly Portfolio For Your Family Today!
Then Pay Attention: For the first time ever, I will be breaking down the secrets used by the most successful underground cryptocurrency traders to consistently outperform average market results and how you can duplicate it.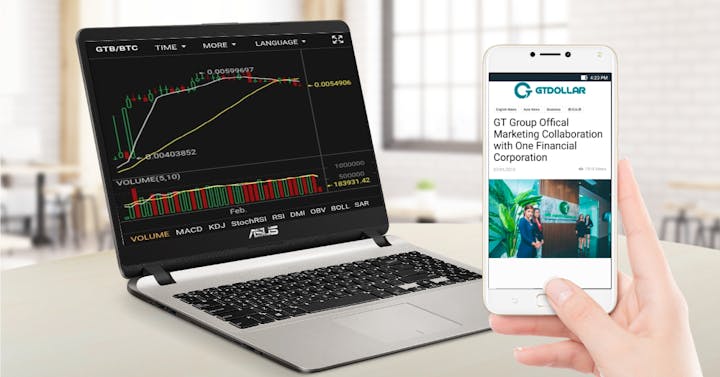 By The End Of This 2 Hours Workshop, You Will Be Able To Discover:
1. The one thing you must always remember when it comes to buying and trading cryptocurrencies and how it could change how you make money.
2. How ANYONE can invest in Cryptocurrency and become their own bank… if you have the know-how and do it the RIGHT way (this is not a get rich quick scheme – it is real investing!).
3. Understand the fundamentals of initial exchange offering (IEO)
4. Real-life case studies.
5. Q&A session to get any burning questions answered.
Time Is Of The Essence…Get Your Ticket Now!
If this page is open, it means that the workshop is still open for registrations, but it will be closing down soon.
And if you're wondering… well, can't I just attend the workshop next time it opens up?
Well, the answer is MAYBE…
I'm not sure if or when the next workshop will be…
There is an old Chinese proverb that says, "the best time to plant a tree was 20 years ago… but the 2nd best time, is NOW."
If you KNOW that Blockchain is the ONLY WAY to give the income you truly deserved and you're ready to take that leap of faith…
Then get your tickets now. They may not be here tomorrow.
We've have limited seats available due to the venue.
So when they're gone… well, they're gone!
If this page is still here, then the offer is live.
But I reserve the right to pull it down at any time.
If You Know That Blockchain Is The Only Way To Give The Income You Truly Deserved And You're Ready To Take That Leap Of Faith…
Then Get Your Tickets Now. They May Not Be Here Tomorrow.
As You Can See…
This Workshop Has Already Helped
People JUST LIKE YOU…
Check it out now from the real investor who has benefited so much from the speakers.
Frequently Asked Question
1.I don't even know what Blockchain is… can I still take this workshop?
YES! We've made it understandable and enjoyable for beginners and intermediate users alike. You'll not only learn what Blockchain is, but also why it's such a big deal, and of course, how to use it safely and intelligently.
2.What are the requirements to join in on this workshop?
There are no requirements to attend this course. All that is required is an open mind and an internet connection.
3. I prefer to put my money in FD. More safe and stable.
FD is definitely one of the safest choices to save your money. However, FD annual interest is 3% and our country inflation is more than 3%. The value of money in FD is under depreciating. You may get the safe guarantee but you definitely are losing your money.
4.I don't have a lot of money to invest right now… and plus, didn't I already miss the opportunity?
Saying that you missed the opportunity with Blockchain technology is like a person in 1996 saying that they "missed the opportunity" with the Internet. The truth is, even the experts have yet to scratch the surface of what this technology will due for humanity. Just think: In 1996, we had no Amazon, no Facebook, no iPhone… we couldn't have even imagined those things!
For this reason, it isn't necessarily the people who invested lots of money early on that profited from the internet. In fact, many of those people lost all of their money. Instead, It was the people who invested in their own education who really succeeded.
In this workshop, you will invest in your own understanding and knowledge, so that you can become a part of the biggest technological revolution to happen since the internet. If you are also able to make a small investment (nothing more than you can afford to lose), great! However, it is not required to reap the benefits of this workshop
5. If you have further inquiry, please contact +60 11-3196 1668 or send email to skyfullmgt@gmail.com