Description
Join the Charmed Cardinals in creating your own personalized monogramed tote like the ones shown below: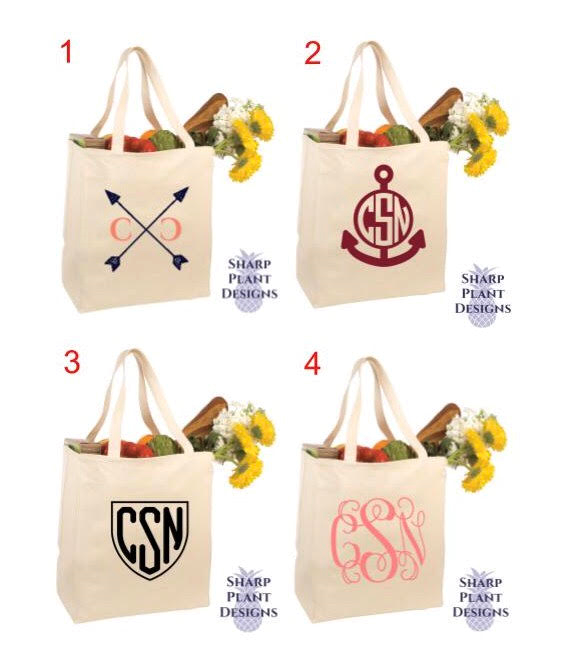 Caitlin Sharp, CƆ Member and Owner of Sharp Plant Designs, has graciously invited us to her home workshop to see where the magic happens.
Using different brushes and colors of fabric paint attendees will create their custom tote with pre-prepared vinyl stencils.
A lot of our members get their custom and logo'ed apparel from Sharp Plant Designs so it will be a treat for us to see the HQS!
Deadline is firm to give Caitlin adequate time to make all of the custom stencils! Choice of style must be made at the time of registering. In your confirmation email we will send the address and also request that you respond with your monogram.