"The Money & Magic Manifesto: A roadmap for the next big leap in transformational innovation" by Mark Payne, Farenheit 212

Wednesday, April 6, 2011 from 6:30 PM to 8:00 PM (EDT)
Event Details


Department of Technology Management at NYU Poly
cordially invites you to a Public lecture on
"The Money & Magic Manifesto: A roadmap for the next big leap in transformational innovation" 
by
Mark Payne, Fahrenheit 212
Abstract: Mark Payne will present The Money & Magic Manifesto, a provocative take on innovation's past, present and future. In it, he will offer case studies from Fahrenheit's work on the innovation front lines with the likes of Samsung, Coca-Cola, Starwood Hotels, Gucci Group, Campbell Soup and Procter & Gamble, and his company's unique philosophy and practice of bringing transformational creativity together with commercial acumen and an obsession with big outcomes. The talk will provide intriguing grist for the mill for anyone interested in the dynamics of innovation.
Speaker: As the co-founder and Head of Idea Development of Fahrenheit 212, a New York-based innovation consultancy, Mark Payne draws on his twenty plus years' experience in the creation of new businesses, brands and products, with a global perspective born of having lived and worked across Asia-Pacific, Europe and North America, and a skill set fusing creative abandon and strategic discipline.
Mark's pursuit of a better way to invent has shaped Fahrenheit 212's unique innovation model and practices, and uncovered potent new insights into how ideas interact with the human mind – both on the street and in the boardroom. Among the great companies he's had the good fortune to work with are Procter & Gamble, Nestle, Samsung, Starwood Hotels, Best Buy, Lowe's, Campbell's Soup, Citibank, Starbucks, Hershey's and General Mills. Mark holds a B.A. Cum Laude in Economics and Psychology from Middlebury College and the London School of Economics.
The Investigatio Scholar-in-Residence Series has been developed by the Department of Technology Management in the spirit of NYU-Poly i2e philosophy to enhance mutual understanding across disciplines and develop a conversation around human-centered innovation through visits from distinguished scholars from a range of disciplines such as management, information systems, anthropology, communication, sociology, design.
This event is free, but space is limited, so please RSVP.
For more information please contact Vivek Veeraiah, vvivek@poly.edu, 718 260 4015.
        Event is followed by Drink Reception sponsored by NYU-Poly Graduate Center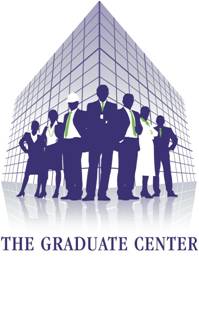 When & Where

Pfizer Auditorium, Dibner Building
5 Metrotech Center
Brooklyn
New York, NY 11201


Wednesday, April 6, 2011 from 6:30 PM to 8:00 PM (EDT)
Add to my calendar
Organizer
MS Program in Organizational Behavior, Systems & Analytics. Department of Technology Management & Innovation, NYU Polytechnic School of Engineering
The graduate program in Organizational Behavior, Systems and Analytics (OBSA) provides professionals and managers with the latest knowledge, skills and technologies for addressing critical human issues in rapidly changing organizations. The courses provide the background needed to effectively manage people and organizations to achieve high quality performance, work engagement and job satisfaction. The changing nature of work and shifting professional needs are addressed by the continuous updating of the curriculum and addition of cutting-edge courses, especially in Human Capital Systems and Analytics, to manage the workplace of the future.  In addition, traditional concentrations are offered in Human Resource Management, Training and Development, Management of Change and Human Resource Information Systems.  These courses are taught by a faculty of highly accomplished  experts who practice what they teach.
The course of study is designed for individuals with a wide variety of experiences and needs. These range from human resource practitioners who need to update and broaden their qualifications, to those with diverse or limited backgrounds who wish to acquire the expertise to enter a career related to managing people and organizations, especially within the context of technology
The OBSA program is in NYU-Polytechnic's Department of Technology Management and Innovation which is the premier learning, research, and development hub in the New York City/Tri-State region explicitly devoted to the increasingly critical arenas of innovation, information, and technology management.
"The Money & Magic Manifesto: A roadmap for the next big leap in transformational innovation" by Mark Payne, Farenheit 212