Description

Presents:
The Money Game...Follow The Money
NETWORKING WORKSHOP
Hosted By: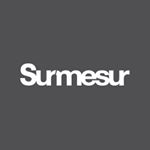 Our gracious host Surmesur Custom Menswear is allowing us to use their new state of the art Boutique in downtown Chicago. Surmesur will be available for custom measurements and tours. In the spirit of Thanksgiving and good fellowship, Surmesur is offering a 10% discount for any purchases made during the networking workshop and sharing complementary Scotch! Don't worry Jetway Financial is supplying food to help with the Scotch!
Have you ever wondered how banks actually make money? Have you ever thought about how and where banks invest their profits? Are you tired of these "financial gurus" talking MILES above your head? Do you find those conversations dull and boring? Do you think they are using these technical and financial terms to spin you in a circle so they can reach their hands in your pockets? Do you just want to know the simple truth about money so you can make better financial decisions? Do you want to know the secrets that the financial elite have been keeping to themselves? Do you want someone to breakdown the Money Game so it's fun and easy to understand?!?
Let's face it, money is not taught everywhere and debt is! Come learn The Money Game so you can Follow The Money!
This networking workshop will expose the truth and share 9 Secrets The 1% Use To Grow, Shelter & Keep More Of Their Money!
• Self-Directed Retirement Plans/Solo 401k

• Legal Hidden Assets & Tax Shelters

• Estate Tax Loophole

• Perpetual Generational Wealth Strategies - Family Legacy Creation

• Secure Investment Alternatives - Real Estate, Notes, Private Lending, Structured Cash Flow Streams

• Passive Income Creation

• Tax-Free Strategies - Retirement, College Planning, Funding & Wealth Building

• Personal & Private Bank Creation - Self Financing

• Your Ultimate Financial Destination Strategy

AGENDA:
6:00 PM - Boutique Tour, Networking, Food & Drinks
6:30 PM - Workshop Presentation
7:15 PM - More Networking, Food & Drinks
8:00 PM - Wrap Up
Special thanks to our friend, host and the team at Surmesur!
***LIMITED SPACE SO RSVP NOW!***