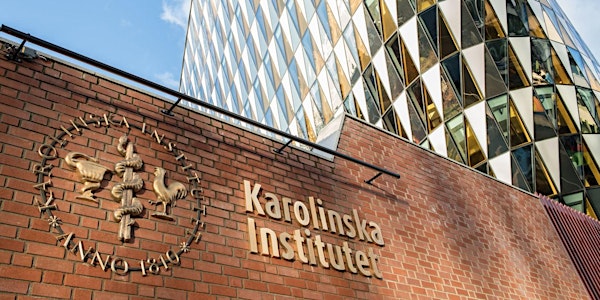 The Missing Piece: Power Of Leadership For Company Growth
By Unit for Bioentrepreneurship (UBE), Karolinska Insitutet
Date and time
September 30, 2019 · 12pm - October 1, 2019 · 1pm CEST
Location
Karolinska Institutet Campus Solna Tomtebodavägen 18A 171 65 Solna Sweden
Description
Have you felt that you are drowning in solving pressing issues?
Have you found it harder and harder to motivate your team?
Have you thought about how you lead your company?
Here is a FREE masterclass for you!
Karolinska Institutet in partnership with Growth Erasmus+ invite you for a FREE lunch to lunch masterclass in Growing a Life Sciences Company on the following topic:
The Missing Piece: Power Of Leadership For Company Growth
In this event, you will
participate in hands-on workshops led by leadership specialists focused on tackling participants' bottlenecks
inspired by scale-up CEOs in the life science industry about growth as a leader
discuss a case and gain deeper insights into leadership transformation related to company growth
Lunch to lunch agenda
Day 1 afternoon
Lunch + Registration
Discussion host by Dr. Teresa Söderhjelm
Case seminar led by Michael Dabrowski
Workshop part 1 facilitated by Nina Karlsdotter
Mingle
Day 2 morning
Workshop part 2 facilitated by Nina Karlsdotter
Dialogue with Jessica Martinsson
Lunch + Goodbye
There is no fee to attend this course, but flights and accommodation are not included.
If you travelling from aboard, here is a logistics guide for you.
---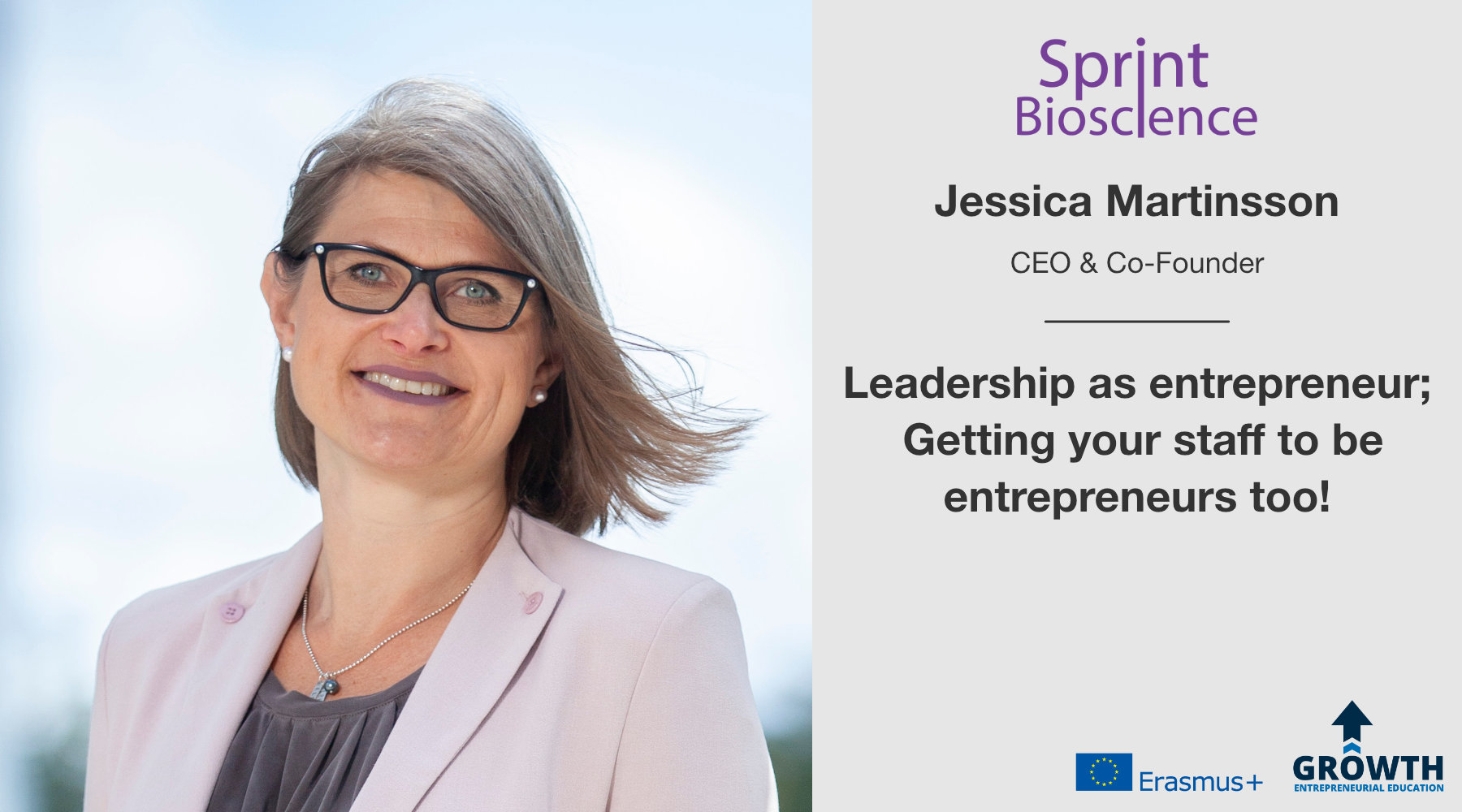 Jessica Martinsson is one of the co-founders of Sprint Bioscience and was recently appointed CEO. The company's business model is to identify, launch and run drug development projects in the oncology space and out-license them in preclinical phase to the pharmaceutical industry. From the start in 2009, Jessica has been instrumental in the implementation of the company culture and lean production methods. The company has successfully focused on commercialization, which has resulted in three out-licensing deals, where the first clinical study is expected to start in 2020. Sprint Bioscience went public in 2014. Prior to the start of Sprint Bioscience, Jessica worked at Pharmacia&Upjohn and Biovitrum as a medicinal chemist in various research and project leader roles with a therapeutic focus on metabolic diseases, oncology and inflammation. Jessica holds an MSc in chemistry from Uppsala University.
https://www.linkedin.com/in/jessica-martinsson-b489a37/
---

Michael Dabrowski, PhD, is a co-founder and the CEO of Pelago Bioscience. He has had a long career in Drug Discovery, starting first as PhD-student at Novo Nordisk and continuing as a postdoc on Type 2 diabetes. He later moved to AstraZeneca where he held a number of scientific roles within their CNS group. Through his diverse career, Michael has built a vast industry network and accumulated experience in Drug Discovery, from active laboratory activity, assay and test development, personnel manager, project management and overall portfolio responsibilities. Michael's key strengths and experience are in establishing cross-functional collaborations and Business Development.
https://www.linkedin.com/in/michaeldabrowski/
---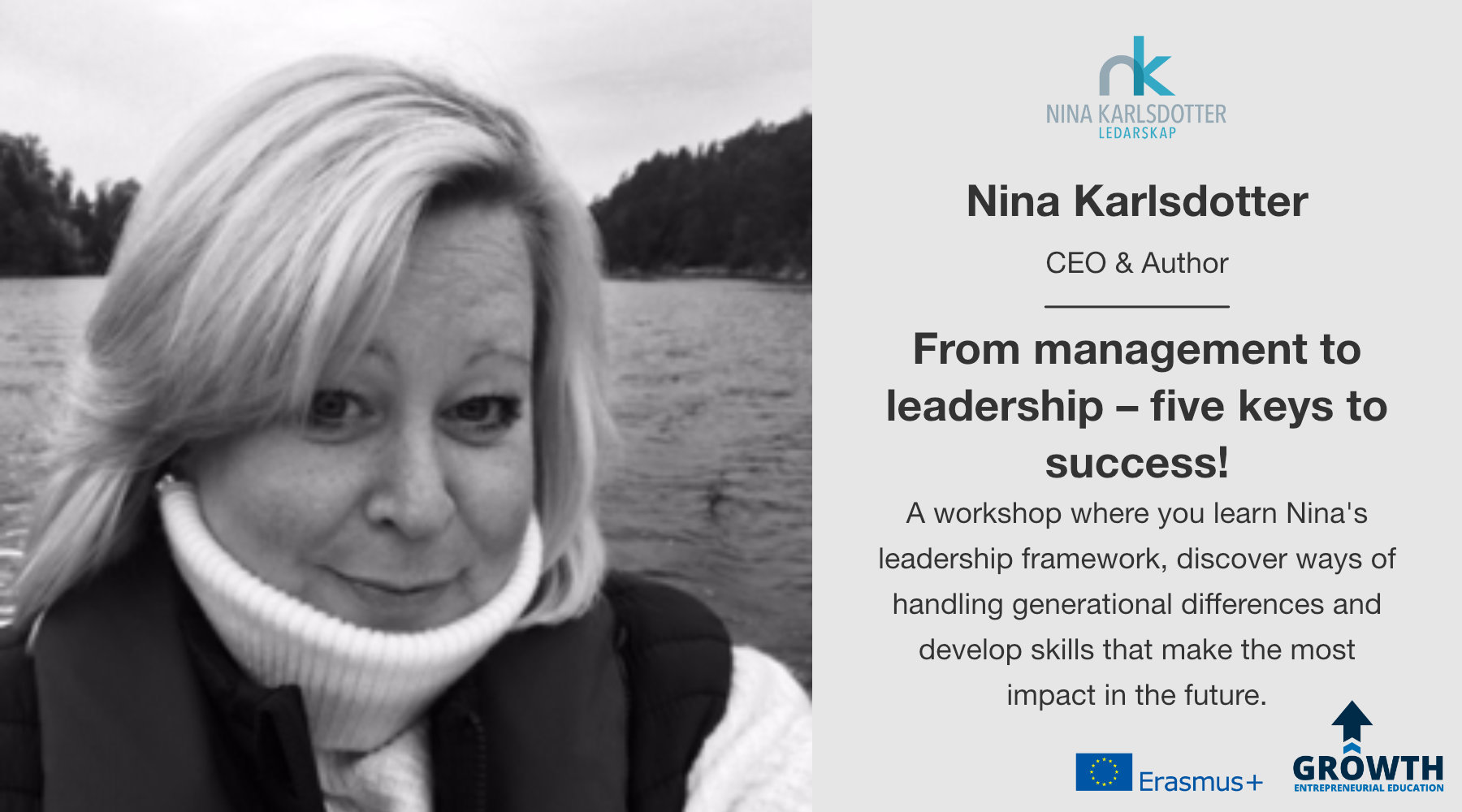 Nina Karlsdotter Dahlin contributes with multiple levels of interesting perspectives on leadership. She helps to break down inhibitory structures to make more space for creativity, curiosity and potential maximization in the workplace. Being able to keep up with change and understand other cultures is now more important than ever, and Nina gives inspiration, motivation and valuable tools for creating the leadership of the future.
Nina was born in a smaller city in the north of Sweden in 1972. She spent most of her childhood abroad, due to her father's work. In Iran's revolution, a troubled Algeria and in paradise Malaysia and in the United States. With an education in behavioural science and communication and many years of experience working with individual and group development, Nina helps companies build their leadership skills of the future.
She is CEO of Karlsdotter Leadership and author of the book "How to Succeed as Manager: The 10 Most Common Challenges - and Solutions"(Ekerlids förlag 2012) and "From manager to leader – five keys to success"(Bookboon 2014)
https://www.linkedin.com/in/nina-karlsdotter-dahlin-0b591220/
---

Dr. Teresa Söderhjelm is an organizational psychologist with a Master in Economics from the London School of Economics and a Ph.D. in psychology from the Karolinska Institute. She has taught and researched at the Stockholm School of Economics and at the Royal Academy of Engineering Sciences, in areas concerning entrepreneurship, organization and leadership in fast-growing companies. Her current research at the Karolinska Institute focuses on the workings of teams and team leadership.
https://www.linkedin.com/in/tess-teresa-söderhjelm-6b561432/
---