Event Details
The Los Angeles LGBT Center's Lily Tomlin/Jane Wagner Cultural Arts and Dennis Hensley Center Present:
Get ready to match the stars! It's…
THE MISMATCH GAME
Created and hosted by Dennis Hensley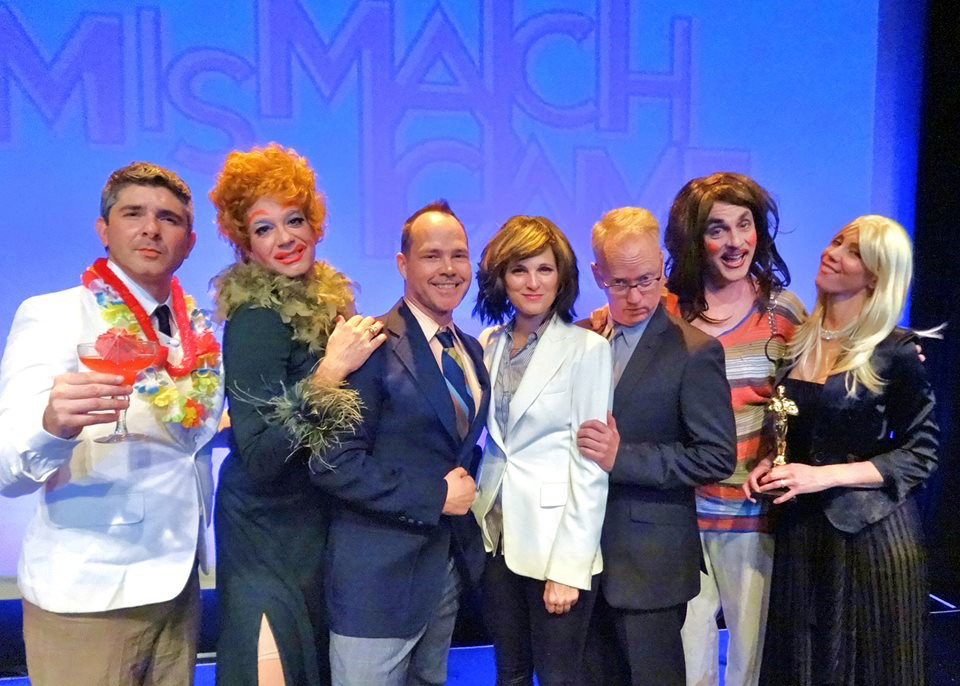 Our cult classic, The MisMatch Game returns! Dennis Hensley and his demented crew of celebrity impersonators unleash another edition of their crazy, racy, hysterical '70s game show madness.

With contestants drawn from audience volunteers, The MisMatch Game regularly fills the house at its irregularly scheduled gigs. Audiences keep coming back for the cracked celebrity impersonations, razor's-edge improv, and the sassy, racy and decidedly un-PC wit and wildness.
Cast for Saturday, July 23, 8pm
Rachel Butera as "Rosie O'Donnel"
Julie Brown as "Kim Kardashian"
Danny Casillas as "Reba Areba"
Tom Lenk as "Zooey Deschanel"
Nicol Paone as "Arianna Huffington"
Felix Pire as "Ricardo Montalban"
Cast for Sunday, July 24, 7pm
Jackie Beat as "Bea Arthur"
Drew Droege as "Tanya Roberts"
Maile Flanagan as "Danny Bonaduce"
Tom Lenk as "Zooey Deschanel"
Oscar Quintero as "Kay Sedia"
Chris Pudlo as "Peewee Herman"
When & Where

Renberg Theatre
1125 N McCadden Pl
Los Angeles, CA 90038


Organizer
The Lily Tomlin/Jane Wagner Cultural Arts Center
The Lily Tomlin/Jane Wagner Cultural Arts Center is a program of the Los Angeles LGBT Center. Our theatres at The Village at Ed Gould Plaza include the Renberg Theatre, a 200 seat state-of-the-art theatre, and the Davidson/Valentini Theatre, a 50 seat black box theatre.
Since 1969 the Los Angeles LGBT Center has cared for, championed and celebrated LGBT individuals and families in Los Angeles and beyond.  Today, through our health center, shelters, performance stages and classrooms, we provide services for more LGBT people than any other organization in the world.  We are an unstoppable force in the fight against bigotry and the struggle to build a better world; a world in which LGBT people can be healthy, equal and complete members of society.