A.Bevy: The School of Self Awareness & The Choose T.R.U.E. Project come together to for a transparent, honest, and eye-opening experience.
About this event
The Misconception of Domestic Violence is a virtual event that shares the stories of domestic violence victims in order bring awareness to and educate the community.
This event is a safe place and will provide resources to those suffering from emotional, physical, and mental illness as a result of domestic violence.
With your RSVP, the private link for this virtual event will be emailed to you.
If you are experiencing domestic violence and need help, call 800.799.SAFE (7233) or text START to 88788.
_____________________________
Learn about A.Bevy: www.abevy.org
Learn about The Choose T.R.U.E. Project: www.choosetrueproject.org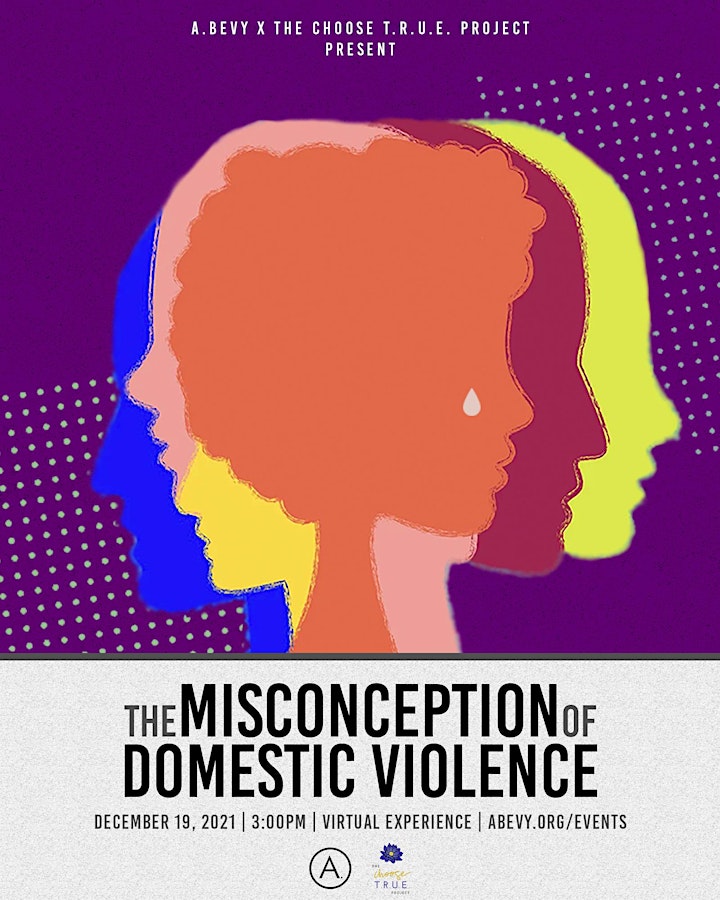 Organizer of The Misconception of Domestic Violence