The MIRACULOUS HEALING EXPERIENCE
By Dan Horner Productions :-)
Date and time
April 1, 2016 · 9:30am - April 3, 2016 · 5:30pm MST
Location
Tucson Jewish Community Center 3800 East River Road Tucson, AZ 85718
Refund Policy
Contact the organizer to request a refund.
Description
ATTENTION: Save A LOT of TIME, MONEY, and ENERGY on YOUR HEALTH and WELLNESS (SEE BELOW)
NOTE: This event was over 5 YEARS in the making...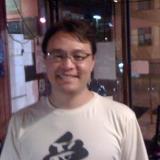 Hey There,
I'm Dan Horner and I'm organizing this event.
Creating this event was super important to me. Debilitating illness can destroy someone's life so much so that many days it feels like life is no longer worth living. (Believe me, I KNOW.)
Several years ago, I lived through an excruciating 4-5 year stretch where I was sick from a multitude of illnesses.
It took me years of excruciating 'education' to find the answers I needed to heal. 4-5 years of being a personal experiment in self-healing for me to get my health back and I'm taking the healing and education that I found in those arduous and painful years and...
I'm condensing that "4-5 year education" into 3 POWERFUL DAYS with this event, so that...
YOU DON'T HAVE TO SUFFER OR WASTE TONS OF TIME, MONEY AND ENERGY FINDING ANSWERS, LIKE I DID, TO GET YOUR HEALTH BACK...
Find out more about this event at: www.DanHornerProductions.com

THE MIRACULOUS HEALERS: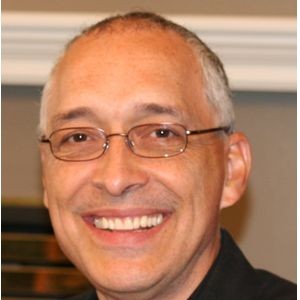 Dr. David Berceli, Creator of The Revolutionary Trauma Releasing Process – One of the World's Leading Trauma Recovery Experts will take us through the process of releasing our trauma. (It also releases stress and tension like nothing you have ever seen...)
The Trauma Releasing Process is a set of simple exercises that allow the body to release Stress, Tension and Trauma using the body's own mechanisms for doing so. Once learned, these exercises are a tool that can be used by the learner throughout the rest of the person's life as well as in conjunction with other healing modalities.
ABOUT:
Dr. David Berceli has devoted 35 years to researching the field of trauma and its recovery and has helped tens of thousands of people recover from trauma in 45 countries. He used his personal recovery process for his own traumatic experiences of war and violence. In 2011 he was nominated for the Templeton Prize
He received his PhD from ASU and remains an adjunct professor with ASU.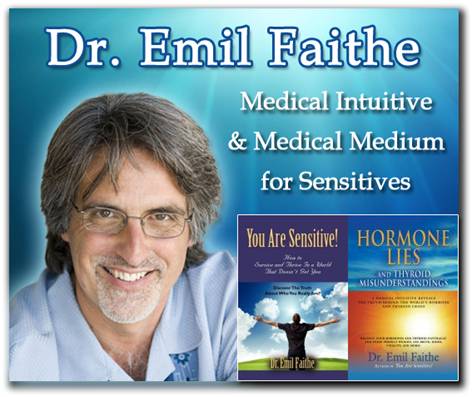 Dr. Emil Faithe, Medical Medium & All Natural Pharmacist, (a.k.a the Healing Wizard ) - Extreme Clearing to achieve Perfect Health- For Sensitive People (LIVE READINGS WILL BE GIVEN TO THE AUDIENCE).
Because of their special make-up, ultra-sensitive individuals require special self-care and handling in many specific aspects of their lives in order to survive and thrive.
Learn how to eat like a sensitive, protect yourself from unwanted and harmful energies, deal with challenging relationships, manage your unique healthcare concerns and so much more.
ABOUT:
Dr. Emil Faithe is a world renowned Medical Intuitive and Holistic Pharmacist. He earned his Doctorate in Pharmacy from the University of Southern California and has been working with sensitive individuals across the globe for over thirty years.
Dr. Emil works with all conditions worldwide, helping solve life's "medical mysteries" and the unique health challenges that ultra-sensitive people of the Planet face every day. He is able to detect organ, glandular, metabolic and energetic imbalances, and accurately determine which supplement, nutrients, and energy healing techniques are needed to restore physical and emotional harmony within the body.
Dr. Emil is the author of Hormone Lies and Thyroid Misunderstandings, You Are Sensitive!, and Extreme Clearing For Perfect Health. He teaches sensitive individuals everywhere how to survive and thrive in a not-so-sensitive world.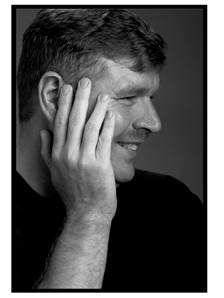 Alan Davidson, Best Selling Author of Body Brilliance (a.k.a. EX-Meth Junkie, Drag Queen Bartender turned Fabulous Gay Laughing Mystic/Buddha and World Class Spiritual Teacher…) The Satori Experience – Alan will bring us to a Full Blown Enlightened Experience In 90 Minutes or Less. Join us an ACCESS PEACE!

About:
Alan Davidson is a unapologetic "Ex-Meth Junkie, Drag Queen" turned Gay Mystic /Laughing Buddha…"who after finding out he was HIV negative, vowed to make a difference with his life.
Over thirty-two years he studied over 32 methods of healing and was tired of the slow results of most spiritual practices.
Until a meeting with a Zen monk allowed him to crack the meditation code and weave it all together into a simple technique to bring audiences to a state of enlightenment in a short period of time.
"… I believe we need massive Enlightened Tapping to create the species wide evolution to save our planet and our race."
- Barbara Marx Hubbard - Santa Barbara, CA, Best Selling Author - Conscious Evolution: Awakening the Power of Our Social Potential
"Enlightened Tapping is an instant mystical experience at your fingertips…
"…the result is beyond the beyond, it is breath taking. It is ineffable beyond words, it is a deliciously exquisite technique to readily provide a person access to mystical experience at their fingertips."
- Joe Hirsch - Houston, TX, MA, Licensed Professional Counselor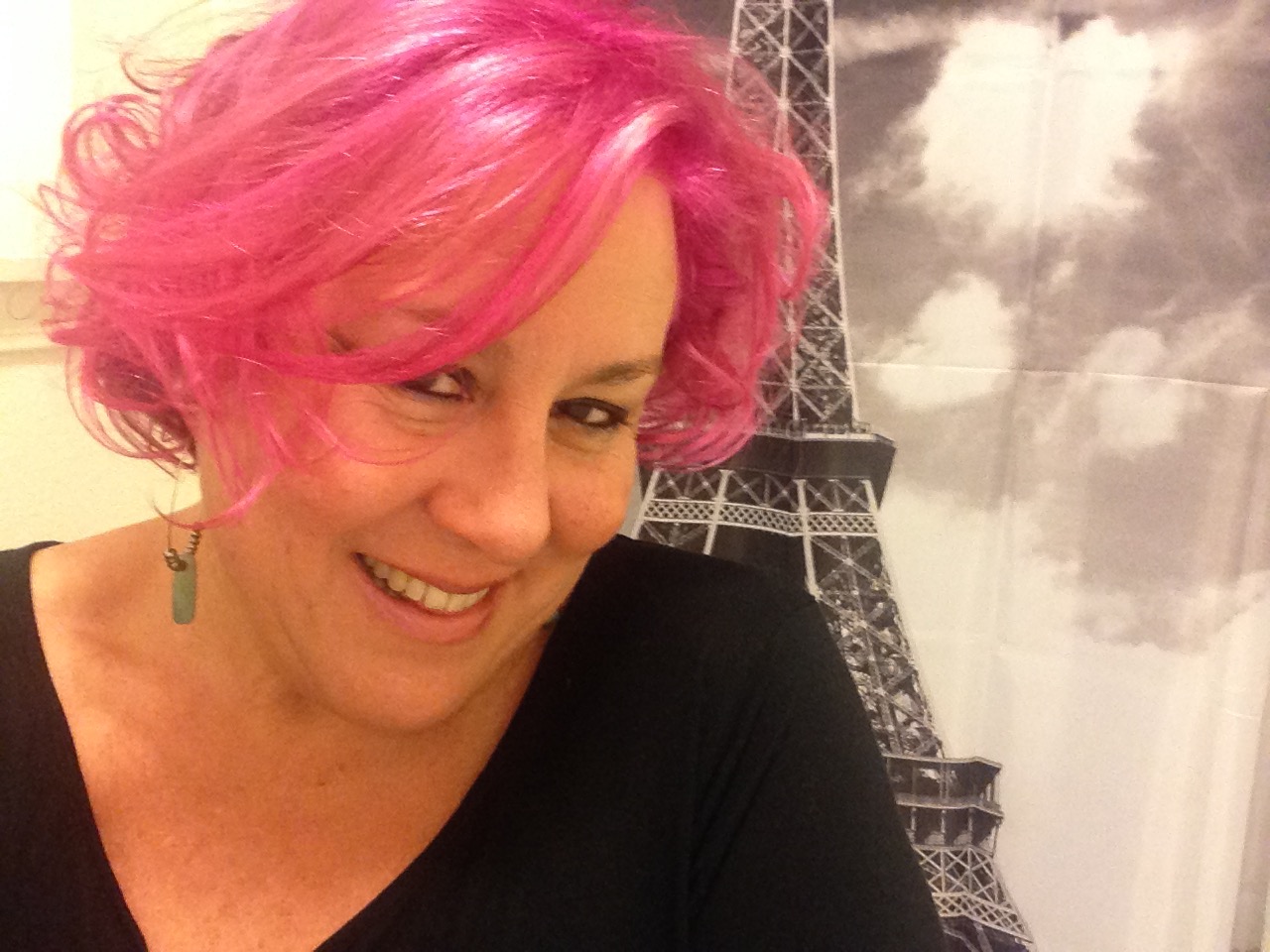 Nan Akasha, Energy Healer - Healing the Lightbody: Clearing Unconscious Patterns of Pain and Illness and RELEASING Optimal Health
Your lightbody is the matrix around and within you. It is both a vehicle for transformation and a blueprint for your body and your Soul's purpose. Encoded within it is optimal health, and all the answers to healing the past, healing pain and living the life your Soul intended.
Experience deep transformational healing and releasing as Nan takes you on a journey into your Light body to discover what the real cause of any pain or illness is.
On this Shamanic journey into your lightbody you'll experience a lightbody clearing, renewal and activation,
releasing the power and peace within. Your full spectrum vibration is ready and waiting for you to live and play full out.
About:
Nan Akasha is a Intuitive Healer and teacher and Multi Dimensional Communicator who has an uncanny ability to get to the heart of what is blocking you.
Using deep intuitive wisdom, she helps people through deep emotional transition and radical transformation.
Nan has 28 years of mind, body, spirit, and money work, has built six businesses to the multi 6 & 7 Figure level and specializes in going deep to help you find your purpose, and then follow and prosper in your Bliss.
Nan is known as the "Secret Weapon" for breaking through any blocks by clients like Bob Doyle of the movie "The Secret". Nan's intuitive "Xray Vision" can see your abundance, and purpose, and help you remove any obstacles to them, as well as reintegrate your Soul, and re-wire your mind and Spiritual Blueprint.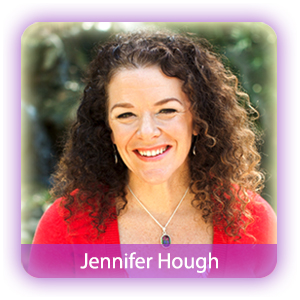 Jennifer Hough, Nutrition Expert and Alchemist- How I Reversed My Biological Age and YOU can too!
Plus she'll also present:
Upgrading Your Mind, Body and Spirit and Unleashing Your Super Healing Powers
Additionally, we'll be sharing powerful and life altering information on:
- The SCIENCE of SPONTANEOUS HEALING
- Harnessing the POWER of the Placebo Effect
- ONE of the WORLD'S HEALTHIEST CULTURES, the Hunza, and how they and other healthy cultures LIVE differently than us here in the good ole' U. S. of A. (People there have virtually no heart disease, cancer, diabetes, alzheimer's or dementia, no obesity and regularly live healthily until 120 years old…and it's not genetics...seriously)
And a WEALTH of highly valuable information from Health and Wellness Experts. What they will share is so powerful that it alone could totally transform your health.
Everything presented over the 3 days, whether it's the informational or the highly experiential work we will do, is intended to produce MIRACLOUS and AMAZING RESULTS in people and has done so for others.
I want you to significantly reduce or END your chronic pain or illness, just like I did. (No matter what that illness or pain is, even if 'they' told you it can be fixed) or at the very least get the information and resources you need to do it on your own.
My goal for you at this this event… (other than me to loving up on you…),
is that you won't just have an aha or insight or a minor degree of improvement, but rather…
YOU WILL TRANSFORM THE WHOLE TRAJECTORY OF YOUR HEALTH...
RELIEVE OR END YOUR CHRONIC PAIN OR ILLNESS OR GET THE INFORMATION YOU NEED TO DO SO...
IMPROVE YOUR ENERGY, VITALITY, AND QUALITY LIFE...
AND HAVE EXTRAORDINARY AND LASTING BENEFITS (like I did!)...
FOR THE REST OF YOUR DAYS ON THE PLANET.
After all, it's not about living longer,... it's about living healthy, well, able, energetic and vital while you are alive.
Register NOW. Seating is very limited! (The JCC can only accommodate so many…)
Additionally the first 100 people to register will get in on the Ridiculous Super Early Bird pricing! (Super Early Bird Pricing tickets are non-refundable).

Thanks!
I look forward to seeing you there.
With Heartfelt Appreciation,
Dan Horner
P.S. Nothing like this exists anywhere else on the planet. This might be the most healing and transformational event you've ever experienced. Join us!
About the organizer
New Ground Events is a Tucson based event promotions organization specializing in spiritual, holistic, natural, alternative medicine and self growth events including Movies That Matter Tucson.   
We have put on several major events including the 1st and 2nd annual Science Spirit and Health Symposium (the second was Understanding the Science of Energy Medicine), and Amazing Health Tucson.  We've hosted numerous speakers, events and workshops with such luminaries as:
James Van Praagh, The REAL LIFE GHOST WHISPERER.  James executive produced the show 'The Ghost Whisperer' which was based on his real life experiences.  He is also a multiple NY Times Best Selling Author and has been featured on Oprah, Dr. Phil, Chelsea Lately, the View, The Doctors, Coast to Coast Radio and countless other media appearances.  As a Master Spiritual Teacher and Healer he gives presentations to sold out audiences worldwide.
Arielle Ford, bestselling author of "The Soulmate Secret" and "Wabi Sabi Love", and member of the Transformational Leadership Council
davidji, former Dean and Lead Educator of the Chopra Center and bestselling author of "The Secrets of Meditation" published by Hay House
Dr. Ruper Sheldrake, Former Fellow Cambridge University, and Fellow of the Institute for Noetic Sciences (IONS) bestselling author of "Science Set Free" and "The Sense of Being Stared At"
Dr. William Tiller, Professor Emeritus Stanford University, featured in the film "What the Bleep Do We Know?!?"
Austin Vickers, corporate trainer and Producer of the incredible hit film "People V. State of Illusion"
Arjuna Ardagh, Bestsellling author or the "Translucent Revolution" and a member of the Transformational Leadership Council
Dr. David Berceli, author of "The Revolutionary Trauma Releasing Process" and internationally recognized trauma expert with workshops and trainees in over 20 countries around the world
Dr. Gary E. Schwartz, Ph.D., Professor of Psychology, Medicine, Neurology, Psychiatry, and Surgery at the University of Arizona and author of "The Sacred Promise: How Science is Discovering Spirit's Collaboration with Us in Our Daily Lives", "The Energy Healing Experiments", "The G.O.D. Experiments", "The Afterlife Experiments", "The Truth about Mediums", and "The Living Energy Universe".
Along with over 40 film screenings through Movies That Matter Tucson we've hosted over 60 events  in Tucson since 2010.