Description
The Miracle Morning for Salespeople Workshop is a 1 Day course where we will complete exercises to grow your SELF and your SALES to the next level. Ryan Snow, co-author of the #1 Best-Seller and former KW Team Leader, will be facilitating this one day event.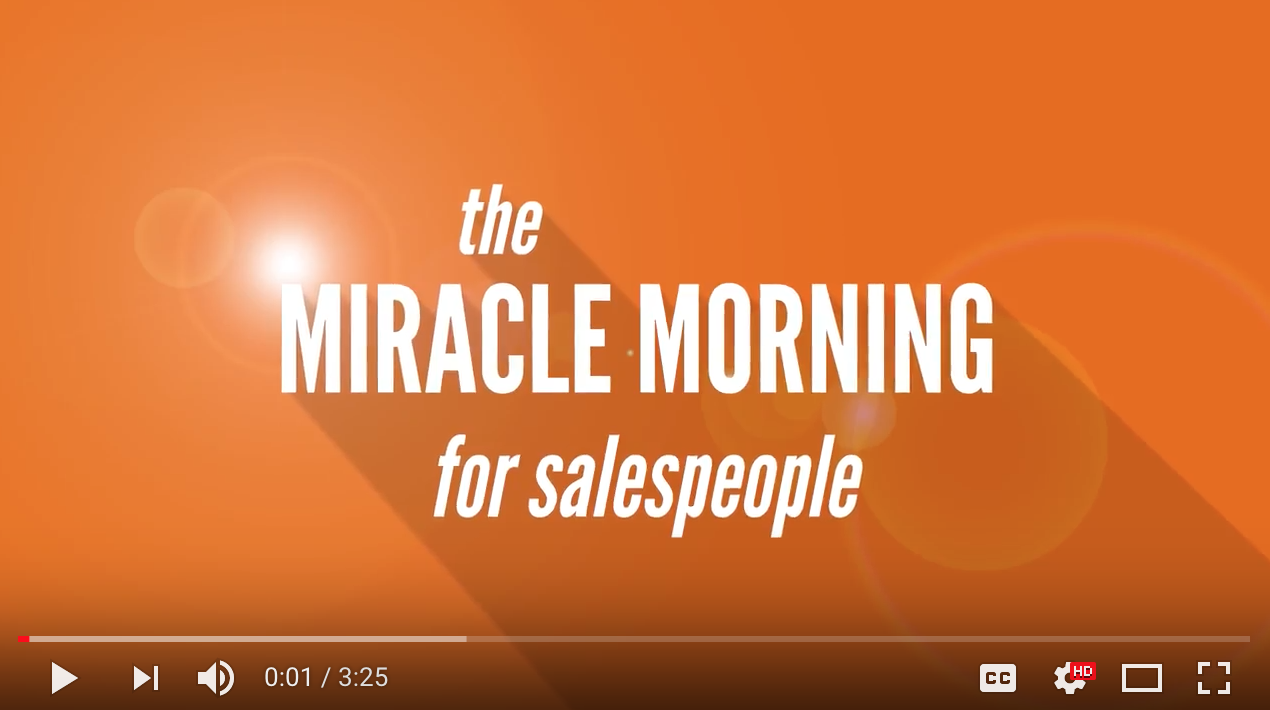 Here's just 8 of the reasons you should join us:
1.) Develop a morning routine that will increase your energy, focus, mental, physical, and emotional health.
2.) Scaffold additional positive habits on top of the morning routine that will directly drive your business.
3.) Create an ideal schedule and find ways to leverage people, technology, and tools to let you follow that schedule.
4.) Develop a personal and business vision to share with others and keep us focused.
5.) Learn a simple way to track expenses and hold your money accountable.
6.) Build your ideal client contact list to improve your database.
7.) Create an impenetrable value proposition, so that price and commission are not part of the discussion, value is.
8.) Improve specific techniques in presenting and closing to increase conversion ratios and close more deals.
Essentially we will work through all the things you've been talking about doing, but just haven't had the time.
Commit to your 2018 goals. Let's build a plan and the habits that will get you there.
Our sponsors have significantly lowered the cost of the event. The 2-Day version of this event costs $697 to attend. Your ticket will include The Miracle Morning for Salespeople Companion Guide, so you can implement immediately after the event. There is a second ticket option if you would like the Companion Guide as well as a discounted copy of the actual book to read after the event.
Thanks to our sponsors:
Organizer of The Miracle Morning for Salespeople Workshop - Foxboro / Mansfield
Ryan Snow is a #1 Best-Selling Author, Sales Leader, Business Coach, and Teacher at heart. With over seven years in a classroom and several more as a business coach and mentor, his mission is to help people achieve extraordinary results in life and in sales through personal and professional development.
Ryan's first book, The Miracle Morning for Salespeople with Hal Elrod and Honorée Corder, expands on Hal's original Miracle Morning message of exponential growth by seizing the first vital hours of the morning to grow personally by connecting that personal development with professional development and habits to increase sales.
Ryan prides himself on helping salespeople, sales teams, entrepreneurs, and small business owners overcome fears and limiting beliefs and develop daily habits that will catapult their sales and business to new levels.
For more information, please visit www.explosivesalesgrowth.com.