Description
THE NOT-SO-OBVIOUS SECRETS HAL WILL SHARE INCLUDE:
• The 95% Reality Check: The Most Common But Unknown Causes of Mediocrity and What You Must Do NOW To Avoid Them
• The Life S.A.V.E.R.S.: 6 Practices Guaranteed to Save You From a Life of Unfulfilled Potential.
• The 5-Step Snooze Proof Wake Up Strategy (For the Snooze-aholics)
• The 6-minute Miracle Morning: A Proven Way To Accelerate Your Personal Growth (In only 6 minutes a day)
• From Unbearable To Unstoppable: The Most Effective Strategy To Transform Your Habits (In 30 days) and Get Them To Stick for Life
About Hal...
Hal Elrod is the author of what is being widely regarded as "one of the most life changing books ever written" -- The Miracle Morning -- which is also one of the highest rated books on Amazon with 1,200+ five-star reviews.
At age 20, Hal was hit head on by a drunk driver at 70 mph, died for 6 minutes, and woke up after 6 days in a coma to find that he had 11 broken bones, permanent brain damage, and doctors said he would probably never walk again.

Not only did Hal walk, he went on to run a 52-mile ultra-marathon, become a Hall of Fame business achiever, is one of America's top Success Coaches, and grateful husband & father.
In December 2016, Hal was diagnosed with cancer. Throughout the past year, he has endured multiple rounds of treatment including chemotherapy. Now he is cancer free, and is able to share how he had overcame this adversity.
ARE YOU READY FOR A PERSPECTIVE CHANGE IN YOUR LIFE & BUSINESS?
The Agenda INCLUDES:
- Afternoon MASTERMIND Panel: 30 Million to 100Million+ producers!!
- Client givaways and appreciation!!
**RESERVE YOUR SPOT TODAY! EARLY BIRD SPECIALS only at $125 !!) Until January 1st, 2018. **
*full day event, lunch included.
** Also available are ONLY 25 exclusive VIP Tickets! **
VIP ticket holders will receive:
1. Front row seating reserved for VIP only
2. Exclusive Private Lunch Q&A Mastermind Session with Hal Elrod!
*VIP is first come, first served and limited to 25 people. Type in the code VIP when you order your ticket on eventbrite to reserve your spot! ($199/person)
MASTERMIND PANEL
#
Real Estate #Realtor #Miracle Morning #Hal Elrod
Discover the Not-So-Obvious Secret GUARANTEED to Take Your SELF to the Next Level So You Can Take Your SUCCESS to the Next Level
...Because It Only Happens In That Order!
_________________________________________________________________________________________
"Can Your Really Transform Your Life In 2 Hours?"
The answer is absolutely, 100%, without a doubt—YES! For over a decade, international Keynote Speaker and #1 Best-selling Author Hal Elrod has shown tens of thousands of individuals and organizations how to transform their lives, and their results, faster than they ever thought possible.
Hal is a Hall of Fame business achiever and #1 Best-selling Author of what's being widely recognized as "one of the most life-changing books ever written" >> The Miracle Morning: The Not-So-Obvious Secret Guaranteed To Transform Your Life... (Before 8AM).
As someone who has overcome extraordinary adversity—from being hit head on by a drunk driver at 70 mph, dead for 6 minutes, and told he would never walk again... to becoming an ultra-marathon runner (that's 52 consecutive miles!) and hall of fame business achiever, Hal is an expert at helping people to achieve extraordinary results in both LIFE and BUSINESS.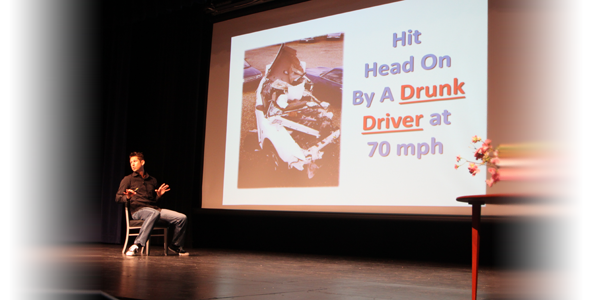 He even guarantees that what you'll learn will take you to the next level you've always dreamed of—or your money back.


What Does Your "Next Level" Look Like?
_________________________________________________________________________________________
Are you current experiencing everything you really want from life—in every area that's important to
you? Do you want to:
Earn more money … pay off your debt and afford the lifestyle that allows you freedom and choice to do what you love?

Take your business or career to the next level?

Have more time to enjoy yourself and those you love?

Make a greater impact on the world … and know that you are making a difference?

Achieve the success you desire in all the areas of your life with balance and ease?

Lose weight and improve your health?

Build stronger, more rewarding relationships with your loved ones, friends, and colleagues?

Develop an unshakeable confidence in your ability to achieve any goal?
If you answered "yes" to one or more of these questions ... clear your calendar forFebruary 8, 2018, so you can attend Hal Elrod's life-changing program... and finally discover
(perhaps for the first time) the not-so-obvious secrets and time-proven system for achieving
everything you want, faster than you ever thought possible.
Meet Your Success Coach, Hal Elrod
_________________________________________________________________________________________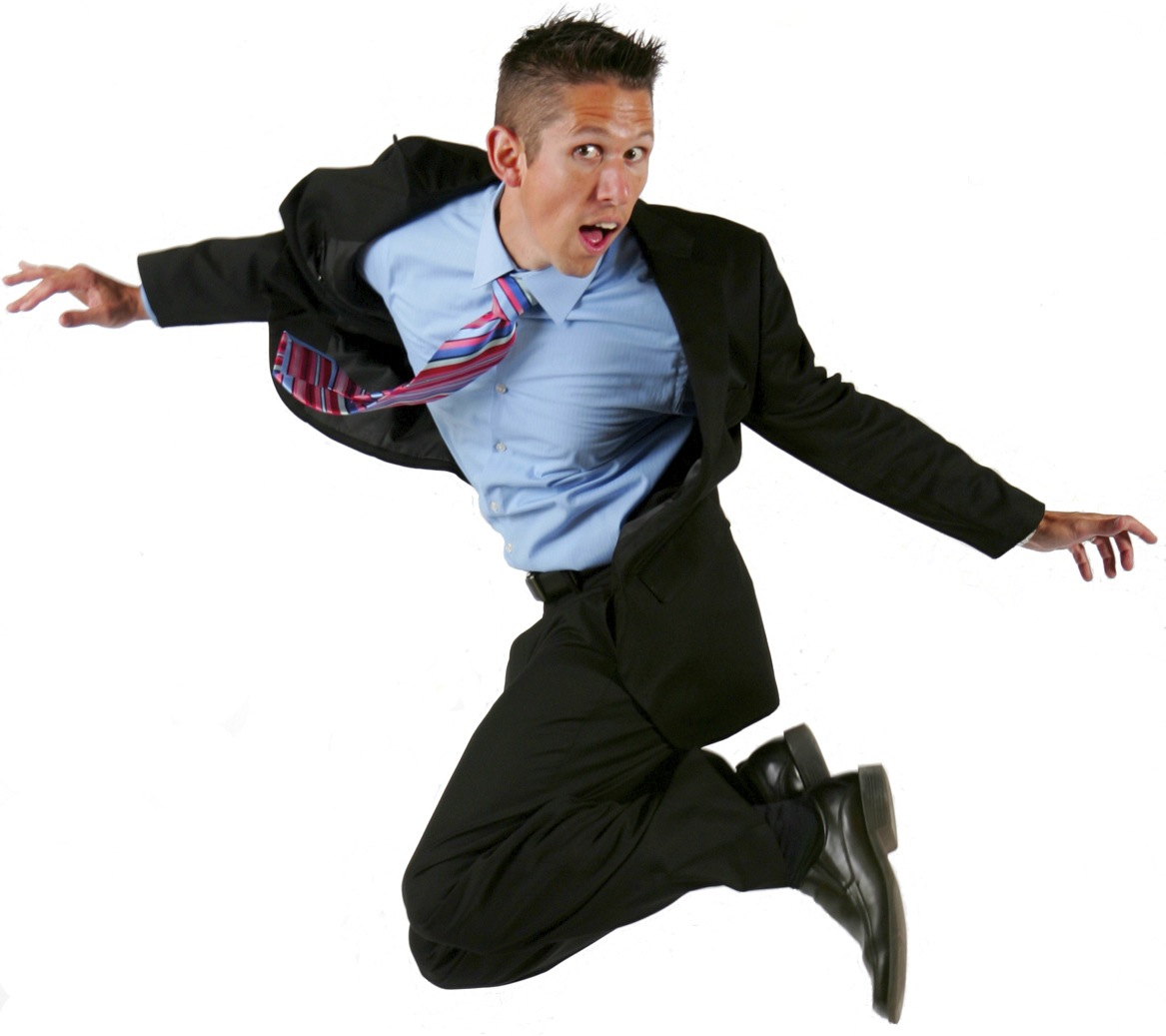 Hal is the author of the #1 best-seller The Miracle Morning:
The Not-So-Obvious Secret Guaranteed To Transform Your
Life... (Before 8AM) and the host of the #1 rated Podcast:
"Achieve Your Goals w/ Hal Elrod."
After being hit head on by a drunk driver at 70 mph, dead for
6 minutes and told by doctors he's never walk again, Hal went
on to become a record breaking sales rep & manager, Hall of
Fame business achiever, international Success Coach, Keynote
Speaker, ultra-marathon runner, husband, father, and hip-hop
recording artist! (*You'll have to ask him about that one, or downoad his motivational rap song The Miracle Morning on iTunes)
DIRECTIONS:
The Conference Center is located on the 7th Floor of:
University Hall – The College of Education and Human Services.
*When using a GPS device we have found some accept our true address (1 Normal Avenue) and give correct directions. Others will give you correct directions with the address 22 Normal Avenue or 22 East Normal Avenue. (Directly across our main entrance)
Please visit our website for transportation information:
http://www.montclair.edu/welcome/directions.html
Once you arrive on campus:
Take Normal Avenue

Right onto College Avenue (main campus entrance)

College Avenue will bend to the left and the parking garage is on the right

Parking for guests is available in the Red Hawk Deck adjacent to the Alexander Kasser Theater.
Once you park:
Walking Directions:
Exit the deck on the rear of the Fifth Floor and there is a walking path, follow the "conference center" signs along the path until you reach University Hall/The College of Education and Human Services (It is the second Spanish Mission Style building; it is also the largest building on campus). Go through the lobby heading North, take the 2nd bank of elevators at the end of the hallway on the right and go to the 7th floor.
Shuttle:
Guests are always welcome to ride a University shuttle (first stop, university hall) access the shuttle from the Red Hawk Deck parking garage level 2 – street level.
If there is a problem, guests can call (973) 655-7748
Full-priced registrations may be canceled within 48 hours after registration for a full refund.

After the initial 48-hour time frame, registrations are NON-REFUNDABLE.

Registrants who do not attend, "no-shows," will not receive a refund.

All refunds and cancellations must be requested in writing to the event organizer.

Registrations CANNOT be transferred to a future event.

Registrations are fully transferable for this event only. Contact the event organizer.

The transfer to another associate can only be used once.

The transfer to another associate cannot be used for a future offering of the same event or any other event.

IN THE EVENT OF A CANCELLATION DUE TO AN ACT OF GOD OR INCLEMENT WEATHER, THE EVENT WILL BE RESCHEDULED