The Miracle Hunter, Michael O'Neill, will show and discuss his latest documentary "Guadalupe Mysteries".
About this event
Join Mary's Touch and The Miracle Hunter, Michael O'Neill, for an amazing in-person & film screening evening to see his latest documentary "Guadalupe Mysteries" with footage of Mexico City including interviews with the Bishop-rector of the Basilica, scientists who have studied the tilma, the postulator for Juan Diego, art historians, expert on apparitions, and local devotional artists.
As we near the Feast of Our Lady of Guadalupe this is a wonderful way to learn of our Lady and the new findings of the tilma.
Film Screening will take place at Emmau Parish in the Great Hall.
Registration opens at 6:00P and get to meet The Miracle Hunter.
Beverages will be provided (coffee/water).
Contact info@marystouch.org for additional information.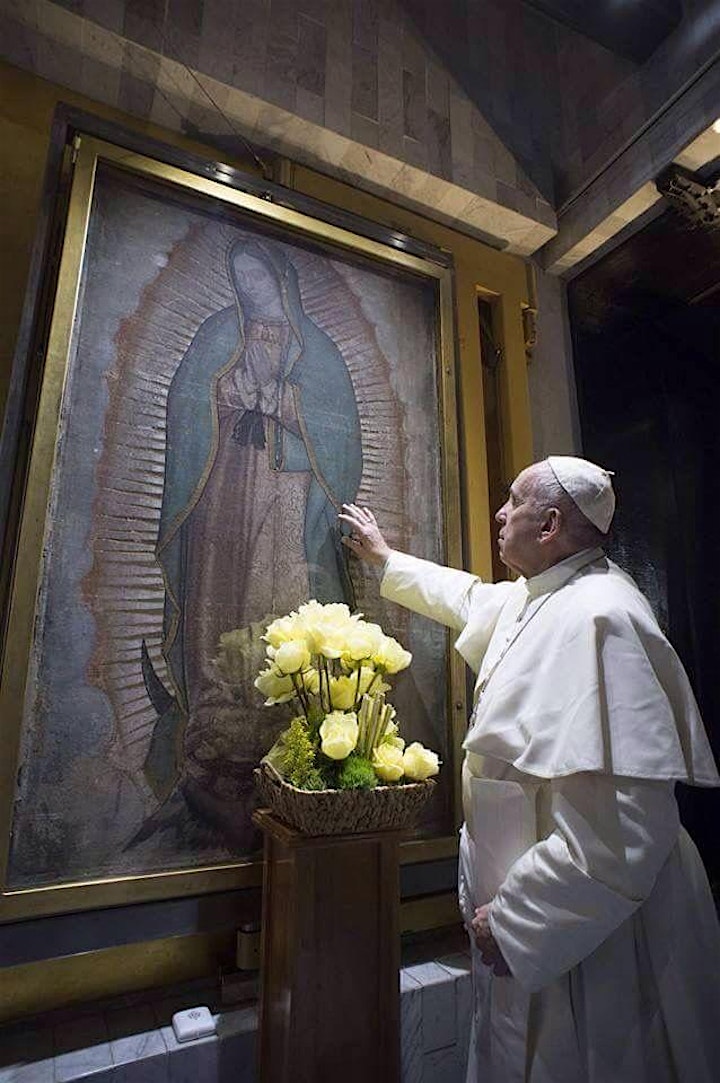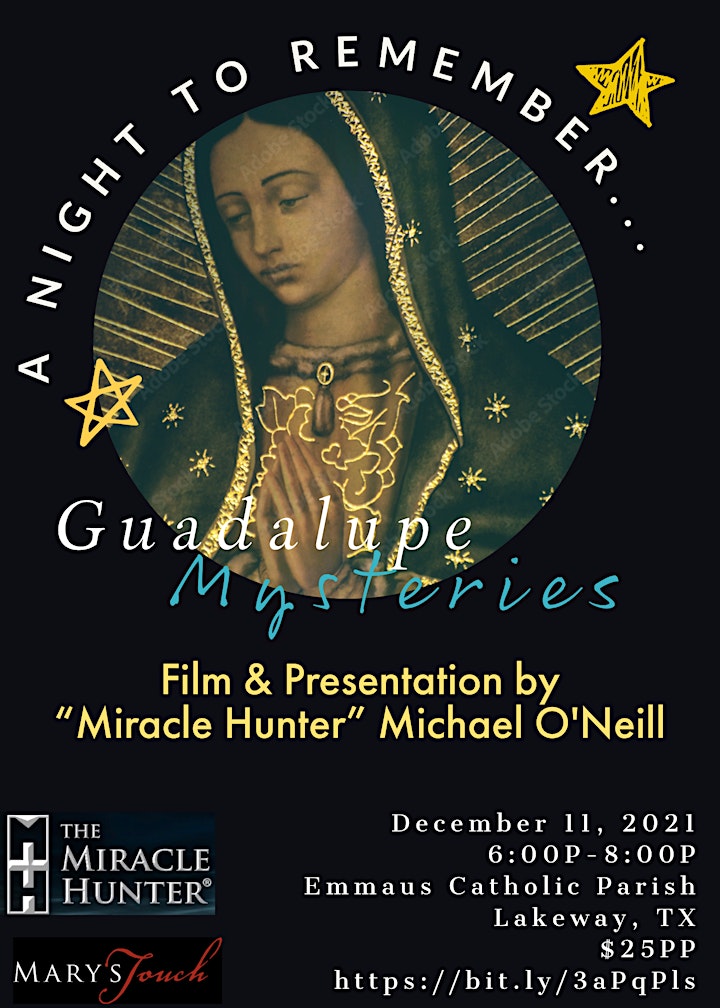 Organizer of The Miracle Hunter - Guadalupe Mysteries
Mary's Touch/Frontline Faith Project is a 501(c)(3), part of the growing Catholic media. The Mary's Touch Radio Program was created to bring you a greater understanding of Mary, the Mother of God, to remind you that Our Blessed Mother is still presnt, loving you, mediating for you, and bringing you to her Son. Currently, over 200 radio stations broadcast Mary's Touch. The Frontline faith Project provides MP3 players filled with over 7 hours of spiritual content to our military.