About this Event
The Minus 5 is .. a rock/folk/pop collective captained by Scott McCaughey (see: "Scott McCaughey" c/o "The Internet", for further reliable information), with Peter Buck often aboard as navigation officer. By design from its inception, the line-up for recordings and live appearances is completely fluid, dependent on musician availability, whim, and wind direction. Collaborators regularly feature friends from R.E.M. (as it once were), Wilco, Decemberists, Posies, and literally hundreds and hundreds of other recalcitrant comrade combos. Everyone gives their all, and no one need be counted on.
On Record Store Day, April 19, 2014, the Minus 5 released its ninth official long-player, the all-new five-LP, 57-song, 211-minute set Scott The Hoople In The Dungeon Of Horror, on long-time home Yep Roc Records. The sprawling but concise work benefits from the participation of both the usual and new suspects, like John Moen, Jeff Tweedy, Bill Rieflin, Linda Pitmon, Nate Query, Jenny Conlee, Ian McLagan, Laura Gibson, Joe Adragna, Ezra Holbrook, Wesley Stace, Casey Neill and more. It was limited to a 750-copy vinyl run (including 100 colored) in a deluxe book-style bound album. It was mined/plundered for two CD/LP releases, Dungeon Gold (2015), and Of Monkees And Men (2016). November 2017 saw the Minus 5's entry in the holiday sweepstakes, Dear December, which was conveniently released a week after Scott fell down on Kearney Street in San Francisco.
Hard at work at the next opus, Stroke Manor (due April 2019), Scott The Hoople's future remains uncertain. As does YOURS.
https://www.facebook.com/theminus5/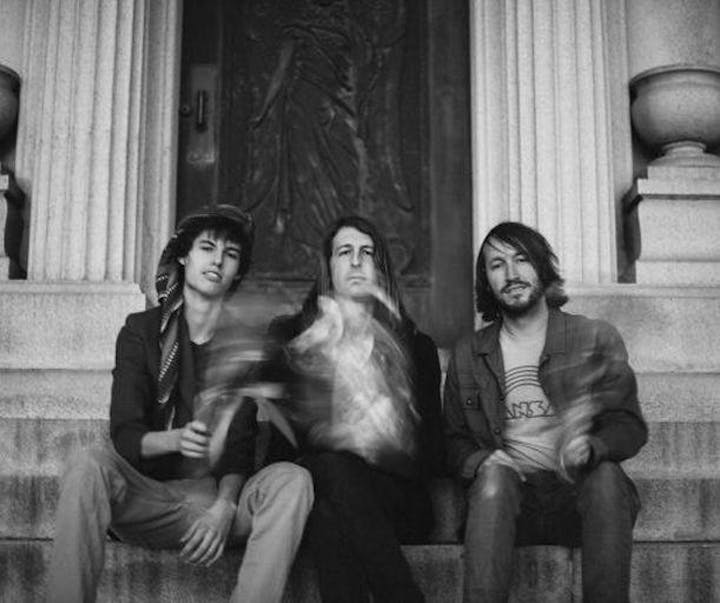 "Listening to "Upside 85"—or frankly, any track by the Cali natives—feels like stepping into a wonderfully gritty postcard of the Golden State." - The Deli Magazine SF (write-up on Milk For The Angry's single premiere of "Upside 85")
"Oakland rockers Milk For The Angry have already established themselves as necessary and relevant contributors to the Bay Area garage rock scene...their abilities are unquestionable, and their music is electrifyingly exciting." - Lily Milman, freelance music writer
"Milk For The Angry's Instagram video is awesome. 'Get your cables out and charge your s**t!" - The A.V. Club
"San Francisco-based psych-band Milk For the Angry posted this charming video on their Facebook page this week. It shows a nice musical interaction between a couple of band members sitting on a stoop near the Oakland-Emeryville border and a neighbor named Cleopatra." - Andre Torrez, journalist for FOX KTVU 2 News
Milk For The Angry's dysfunctionally jaunty brand of melodic, guitar-drenched psychedelic rock has garnered audiences from their humble beginnings in the Golden State and onward.
Formed in 2017 by guitarist and songwriter Dana Lindström, they remained a studio band until landing on a line up of Cole Bailey on drums, Kyle Stringer on bass, and Jackson Langford on guitar. Together, the band plays steadily around the San Francisco Bay Area, having shared the stage with the likes of Post Animal, SadGirl, Ecstatic Vision, and New Candys.
Milk For The Angry had a brush with mainstream media when Fox KTVU 2 did an article about an impromptu jam they had with their neighbor Cleopatra coined "Jumper Cable Jam," quickly becoming an Internet smash.
https://www.milkfortheangry.com/
Performers
Date and Time
Location
Refund Policy