Description
A practical session designed to guide those with small or limited spaces interested in converting their patio, balcony or backyard into successful vegetable gardens. We'll talk about ideas and techniques on how to create mini indoor/outdoor container garden.
We'll cover the following topics:
1) The patio gardener - a wiser and more efficient use of small spaces.
2) What vegetables and fruits we can grow in a mini vegetable garden.
3) How to choose the fruits or vegetables to grow.
4) Selecting/building suitable containers.
5) Best soil mixes and and how to maintain productive soil structure.
6) Planting, watering schedule.
7) Tips, tricks and automation of repetitive tasks.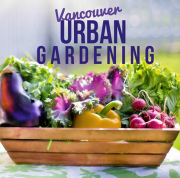 Organized by Vancouver Urban Gardeners Meetup Group
https://www.meetup.com/urban-garden/