About this Event
The Miners are an original alt country band based in Philadelphia, PA (yes, there are alt country bands in Philly). Originally formed in 2007 out of the ashes of Keith Marlowe and Andy Shahan's late 80's Philly-based band Tornado 5, The Miners are known for their country-infused, guitar and pedal steel guitar laden, alt country originals influenced by the likes of Uncle Tupelo, Son Volt, Whiskeytown, the Jayhawks, Gram Parsons, and Buck Owens. Co-founded by Keith Marlowe, the current line-up of Marlowe (lead vocals, guitar), Shahan (drums, vocals), and David Thornburgh (pedal steel and lap steel guitars) has been together since 2009. Sean Benge replaced Scott Donnini on bass in late 2012 and Gregg Hiestand replace Scott in 2014.
The Miners debut release, Miner's Rebellion, a six-song EP, was released in November 2012 to critical acclaim and notable airplay. The Miners received a featured write-up on alt country/Americana's most prominent website, No Depression, and were featured on Bill Frater's legendary podcast, Freight Train Boogie. The release has drawn (and continues to draw) praise from alt country/Americana blogs both in the U.S. and overseas being noted for it's excellent song writing and straight-up pedal-steel infused alt country sound while drawing comparisons to the likes of Gram Parsons, Green on Red, the Jayhawks and others. Miners' Rebellion is currently receiving airplay on alt country/Americana radio programs in the U.S. and overseas including Chapel Hill, NC's Wrecking Ball Radio (title track hit #1 on their weekly playlist in March 2013), Verona, VA's Radio Free Americana (EP reached #11 on their weekly top-200) in February 2013), Indianapolis, IN's Redbud Radio show and the Songriver show out of the Netherlands.
Miners' Rebellion's six tracks are all original songs penned by Marlowe and recorded entirely on 8-track ½" reel-to-reel tape over three years at Match-up Zone Studio (aka Marlowe's basement). The tracks were then digitally mixed and mastered at Philly's legendary MilkBoy The Studio. Miners' Rebellion is self-released and is available in both CD (through Bandcamp, directly from the band and at select independent record stores) and digital formats through various digital distributors such as iTunes, Amazon, Bandcamp, CD Baby and numerous others.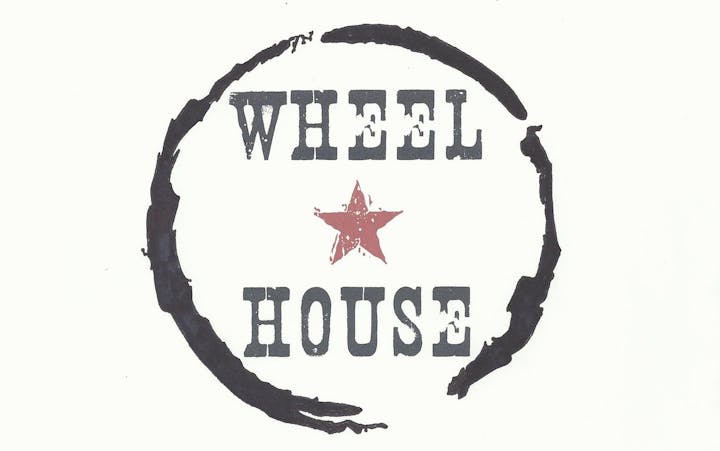 These good ole boys from out west (western Main Line that is) are inspired from the traditions of American roots music. WheelHouse derives its distinctive Americana sound from its members varied backgrounds and musical influences. Whether you're a fan of Folk, Country or Rock and Roll, you'll find our high energy performance of classic and contemporary tunes leaving you craving dirt roads, good whiskey and the nearest dance floor.
Performers
Date and Time
Location
Refund Policy