The Mineralogy of Mars: Revealing the Red Planet's Past and Future

Wednesday, September 30, 2015 from 6:00 PM to 7:30 PM (EDT)
Event Details
Join us for a Weeknights at the Wagner illustrated presentation:
~ The Mineralogy of Mars: Revealing the Red Planet's Past and Future ~
Featuring Selby Cull-Hearth, Bryn Mawr College
Wednesday, September 30, 2015, 6 to 7:30pm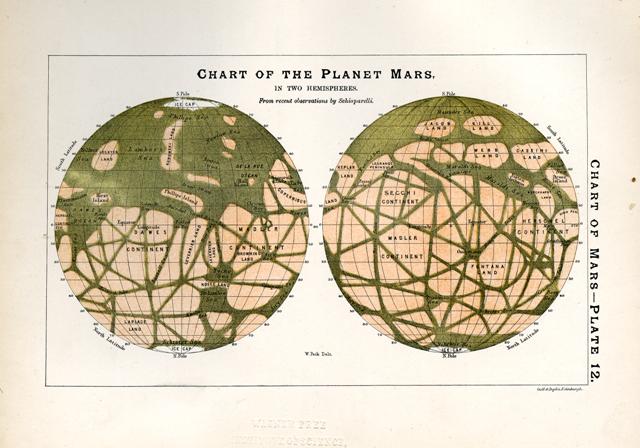 When the Solar System formed millions of years ago, it created planets such as Earth and Mars. Though these planets were similar in their youth—home to oceans, rivers, lakes, and thick atmospheres—they evolved very differently. Earth became our home while Mars became a freezing desert inhospitable to life. To find out why Mars diverged so dramatically, scientists such as Selby Cull-Hearth are turning to the science of mineralogy.
One of William Wagner's favorite topics to teach, mineralogy is, very simply, the study of minerals. In the Victorian era, mineralogy would have been largely focused on identifying and naming minerals. For Cull-Hearth, however, identifying known minerals in Martian soil provides a window into what Mars was like when those minerals formed, which can tell us all kinds of information about how the planet formed and evolved, whether it was home to water, and how to prepare for the future when there might be manned trips to the planet.
This special Weeknights at the Wagner is the first in our 2015 - 2016 season, and it is part of a series celebrating our building's 150th anniversary. When the Wagner's building opened in 1865, people from all over the city came to our lecture hall to hear talks on conchology, mineralogy, astronomy, and other science topics that were being explored at the time. To celebrate 150 years of continuing this mission of free public science education, our 2015-2016 Weeknights at the Wagner lectures will repeat topics taught in 1865 with a contemporary twist or explore science through both a historic and contemporary lens. Through these lectures, we will illuminate the historic context of today's science work, tying the field's past to its future.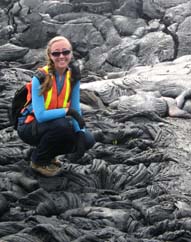 Selby Cull-Hearth is an Assistant Professor in the Department of Geology at Bryn Mawr University. As a planetary geologist, Cull's primary research interest is the mineralogy and geochemistry of the Martian surface, with a particular interest in the role of salts and liquid water on modern Mars.  She has served on several NASA science teams, including the Mars Phoenix lander and the Compact Reconnaissance Imaging Spectrometer (CRISM), an instrument on the Mars Reconnaissance Orbiter. She earned her PhD from Washington University in St. Louis's Earth and Planetary Science Department, plus she received a M.Sc. in science writing from the Massachusetts Institute of Technology.
When & Where

Wagner Free Institute of Science
1700 W Montgomery Ave
Philadelphia, PA 19121


Wednesday, September 30, 2015 from 6:00 PM to 7:30 PM (EDT)
Add to my calendar
Organizer
Wagner Free Institute of Science
Founded in 1855, the Wagner Free Institute of Science is dedicated to providing free public education in science.  Its programs include free courses and lectures, field trips and lessons for children and museum tours for all ages. The evening science courses are the oldest program devoted to free adult education in the United States. 
The Institute's Museum houses more than 100,000 natural history specimens, a collection begun by founder William Wagner in the early nineteenth century and expanded by the pre-eminent scientist Joseph Leidy in the 1880s. Completed in 1865, the Institute's National Historic Landmark building is essentially unchanged since the late-nineteenth century and includes a Victorian Exhibition Hall filled with fossils, shells, minerals and mounted animal skeletons and skins displayed in original wood and glass cabinets. The Museum is open to visitors Tuesdays - Fridays, 9 AM to 4 PM, year-round. Evening and weekend programs are offered during the fall, winter and spring.
The Mineralogy of Mars: Revealing the Red Planet's Past and Future