Description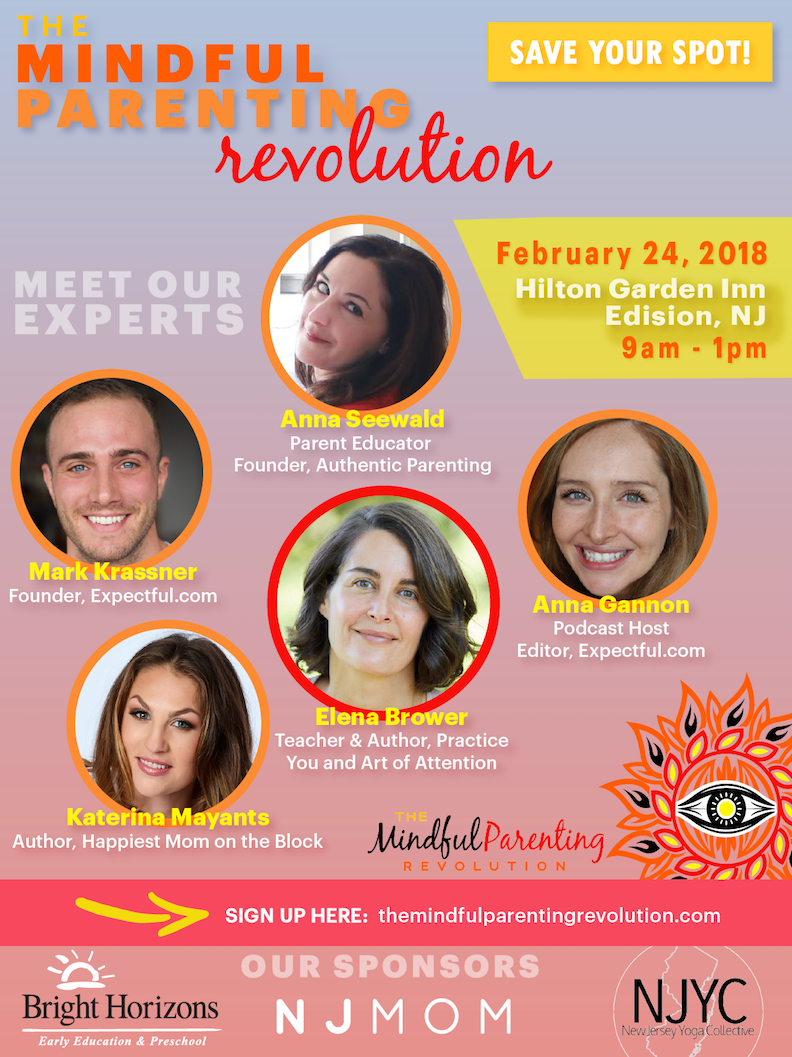 Tired of feeling pushed to your max by your kids?
Do you seem collected one moment and then explode the next?
Join us in learning life-changing ways to bring more happiness and peace into your home!
Parenting is a journey that can't Google directions for. It requires us to face new challenges on a daily basis. At times it can feel no matter what you do, it's not working and it makes you wonder if you are "failing" at the job. This leads to becoming increasingly more frustrated, overwhelmed and depleted.
Sometimes we need to change our approach to see different results!
Mindfulness practices have been proven to make us feel more grounded & happier with ourselves and those same practices can be game-changing when it comes to parenting!
We have brought together FIVE brilliant minds of the mindfulness parenting revolution whom have helped tens of thousands of parents discover how to create peace within themselves and their homes.
We guarantee you will take away knowledge, tips and tools that help you
create more calm within and more calmness in your homes.
This group of experts will be together in New Jersey for only ONE DAY for this special event!
Our Speakers:
-Elena Brower - world renowned Mindfulness expert and author
-Anna Seewald - Parenting expert, founder of Authentic Parenting
-Katerina Mayants - Coach and Author; Happiest Mom on the Block
-Mark Krassner - Founder; Expectful.com, Spiritual Guru
-Anna Gannon - Co-founder; Expectful.com, podcast host, Mindfulness teacher
GET YOUR TICKET NOW and take back your happiness at home!
Parenthood is tough, but it doesn't always have to be. There are experts and techniques available. Are you ready to learn? Are you ready to transform the energy in your home and welcome in peace?
At this event, you will learn:
*How to fulfill your own needs as well as your children's
*How you can help your children navigate big emotions
*How to

parent from a place of fulfillment
*Ways to connect with and redirect your kids when necessary
*How to create your own sense of happiness all the time
*Simple mindful tools(practices?) that will help to eliminate your stress and keep you present


What's included in your ticket:
*FIVE information-packed PRESENTATIONS from our speakers
*ACCESS to some of the LEADING EXPERTS in mindfulness parenting
*A BREAK OUT session with the presenter of your choice
*Q&A panel with all of our speakers to ASK your toughest parenting QUESTIONS
*An opportunity to MEET other LOCAL PARENTS who are looking to learn about mindfulness parenting
*An amazing SWAG BAG filled

with great products and discounts from our speakers and sponsors
*Guests will also have access to
complimentary hot beverages, snacks and our vendor area!