Description
Little Spoon + Expectful Present: The Mindful Matriarch: A Discussion on Mindful Parenting
This event, built for parents and parents-to-be, will open with a guided meditation by Emily Fletcher, followed by a panel discussion and Q&A on mindfulness through all stages of pregnancy, new-parenthood and beyond. Learn tips, tricks and discuss what it means to be mindful, practice self-care and maintain a state of balance through this precious, ever-evolving time. Featuring wellness experts Emily Fletcher, Colleen Wachob and Rebekah Borucki, performance by Caleb Spaulding and moderated by Michelle Muller of Little Spoon.
Featured Guests + Panelists:
Michelle Muller: Moderating the panel, Michelle is Co-Founder and Chief Mom of Little Spoon. Michelle is a compassionate wellness advocate with over seven years experience in the health-wellness and food and beverage spaces. She is the proud mother of three sons: Pearce (10 yrs), Rylan (7 yrs) and Brandt (6 yrs). Michelle is a certified yoga instructor and writer, having written content for several high-traffic wellness sites. She also enjoys volunteering with Covenant House and mentoring with Venture For America.
Emily Fletcher: Emily Fletcher is Expectful's meditation expert and the founder of Ziva Meditation. Ziva's mission is to make meditation attractive and accessible to people who are ready to up-level their performance and their lives. Recently featured in The New York Times, named top 100 Women in Wellness to Watch and regarded as one of the leading experts in meditation, Emily has been invited by companies like Google, Barclays Bank, sweetgreen, & Viacom to help improve company performance through meditation.
Colleen Wachob: Colleen Wachob is a Founding Partner and Chief Brand Officer at mindbodygreen. She graduated from Stanford University with degrees in International Relations and Spanish, and spent ten years working at Fortune 500 companies including Gap, Walmart and Amazon. Colleen lives in Brooklyn, New York with her husband, mbg founder, Jason Wachob and their daughter Ellie.
Rebecca Barucki: Rebekah "Bex" Borucki, founder of BEXLIFE® and the BLISSED IN® wellness movement, is a mother-of-five, TV host, meditation guide, author, speaker, birth doula, and popular social media personality. Her first book, You Have 4 Minutes to Change Your Life, is slated for release in February 2017 by Hay House.
Caleb Spaulding: Caleb is a drummer, social entrepreneur, and story teller who uses his expertise in drumming and music in different capacities as an educator and workshop facilitator. He's the co-creator of the Heart Beat Movement, a yoga and meditation practice that is powered by live drumming, and which has been featured in collaboration with Lululemon, SoHo House and Kalu Yala in Panama. Caleb recently returned from Ghana, where he spent 6 weeks developing the beginning stages of a documentary about the power of rhythm around the world. His mission is to utilize rhythm, music, and movement to alleviate stress, boredom, and depression and to instill more happiness, creativity, and confidence in people of all ages and backgrounds.
Following the discussion, there will be time to mix, mingle and enjoy healthy bites from TIO's Gazpacho, INDAY healthy bites, Maple Water and Love Grace drinks ,and Little Spoon infused beverages.
Healthy bites provided by Green Hopping.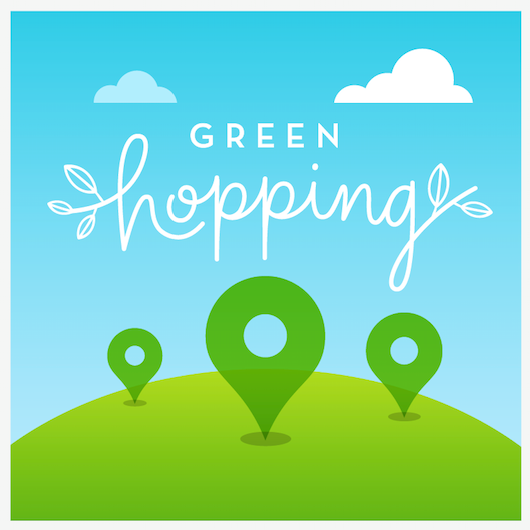 Date: Tuesday, June 13th
Time: 6:30 pm - 8:30 pm
Location: WeWork Commons, 115 w. 18th st, 2nd floor