Description
"The Mind Body Tribe Experience"
Our mission is to offer a space where women can step out of their comfort zones, try new things, get inspired, feel empowered, and of course...connect with other like-minded women.
We believe that all change, transformations, and progress starts in the MIND.

We believe that moving/fueling the BODY properly is the most important step towards living a healthy life.

We believe that there is power in TRIBE and we know that together we can go so much farther.
Event deets
Date: Saturday, April 13, 2019
Time: 9am-5:30pm
Venue: Jack Studios (601 W 26th st, New York, NY)
Who: Girls only (sorry guys!) - ALL fitness levels
Event charity of choice: Pencils of Promise
Ticket includes: 2 workouts, variety of industry expert speakers, brunch, swag bags, shopping via the vendor market, prizes, doantions to POP
*please note: There are no refunds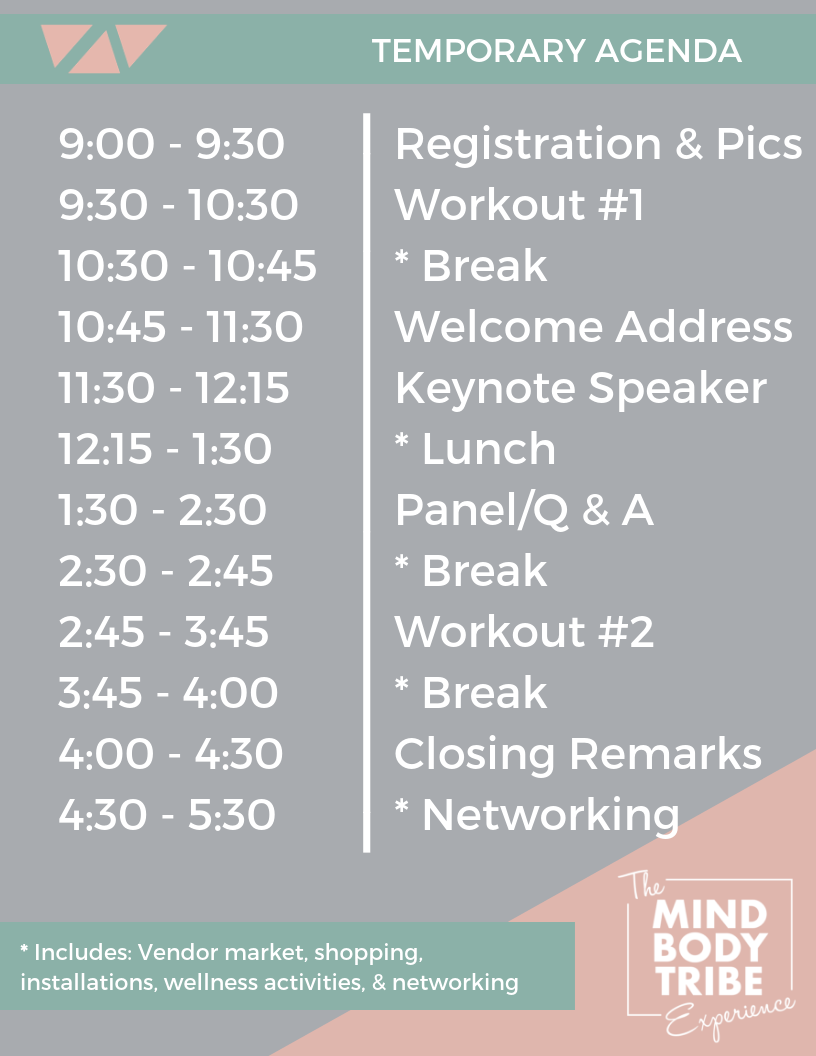 (exact scheule will be released closer to the event date)
Three things you'll walk away with after TMBTE:
A stronger sense of self, increased confidence, actionable tools for implementing self-love & positive body image, motivation, inspiration, belief in self, goal setting, and an all around unstoppable attitude! #watchoutworld
Increased energy equal to drinking ALL the coffee & matcha possible, better mobility, new dance moves, sore abs from laughing, feelings of openness/relaxation, and tons of memories to go with your new muscles!
An entirely new group of friends, supporters, and girls to call your tribe; people who just "get you", and the friends who were once IG friends will now be friends IRL!
Ticket pricing:
Early Bird: $149 (Jan 1st - March 1st)
Regular: $199 (March 2nd - April 12th)
Stay in the loop!

Join our Tribe email blast.
(we promise not to spam you)