Description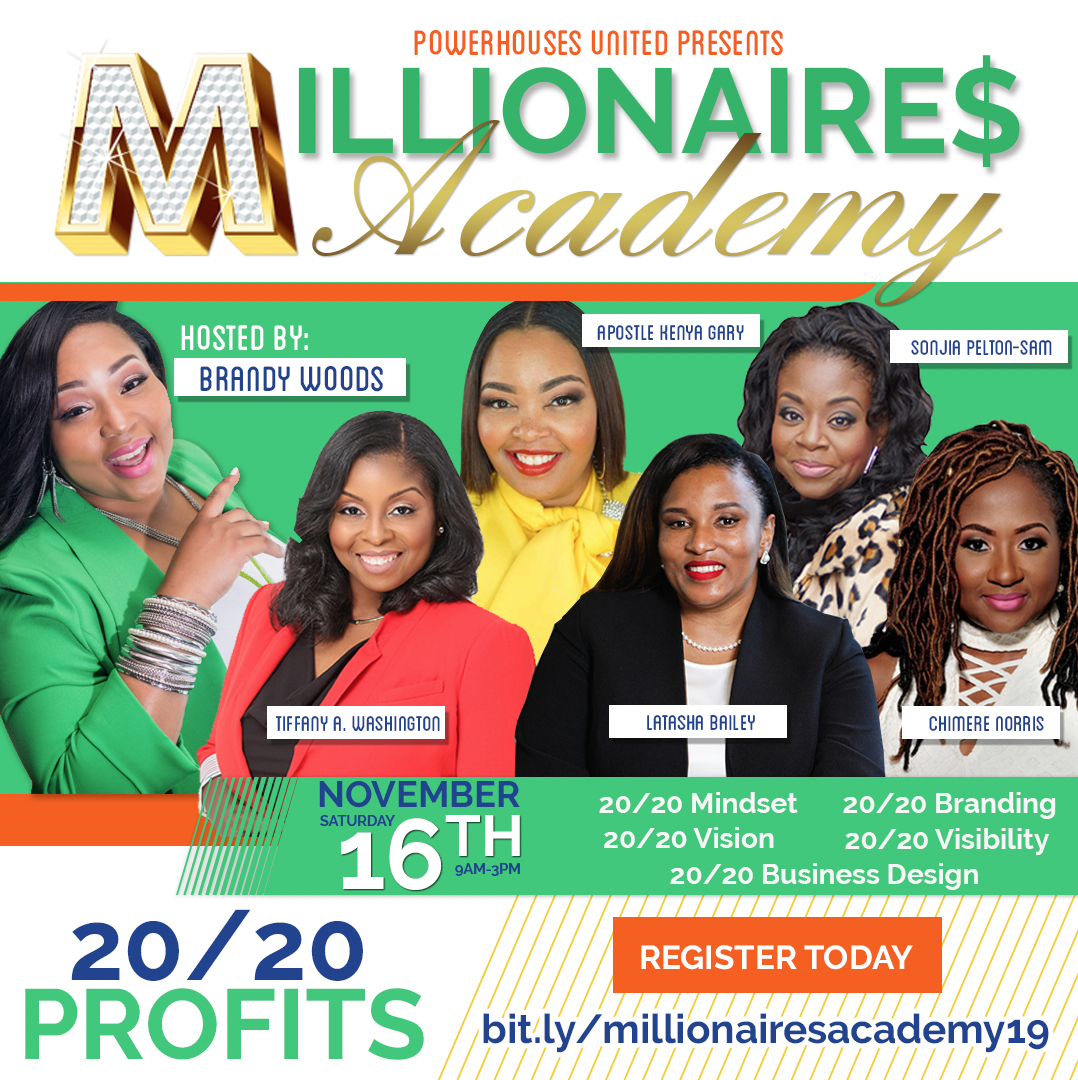 I think I can!
I Think I Can!
I THINK I CAN!
I can literally hear the cry of entrepreneurs globally encouraging themselves to make moves that will help them accomplish their business goals in 2020 and beyond. This year the Powerhouse United Conference will be like no other. We will go from, "I think I can!" to "I know I will!"
I realize entrepreneurs need real answers, real solutions and real PROFITS.
Having a business, giving it your all and STILL being BROKE ain't cute and serves no one. But, there is hope!
Powerhouses United Millionaire's Academy is design to pull you from:
* Potential to Profit
* Ideal to Income
* Just Enough to Overflow
* Stressed to Blessed
* Manna to Millions
The conference will include a series of free online pre conference trainings and an EXPLOSIVE one day live intensive on November 16, 2019 with several dynamic speakers.
It's time to register for the movement that will change your mindset, movement and money!
Join us at the Millionaire's Academy 2019! bit.ly/millionairesacademy19
Vendor and Sponsor Opportunities are available. Contact Powerhousesunited@gmail.com if you have any questions.
9:00 AM Networking and Registration
9:30 Conference Opening ( We will start promptly)