Description
Be our guest at one of our touring cities in North America for an incredible training in wealth. Come and learn simple keys and strategies to supernatural success.
Everyone is invited! Our first stop is DETROIT.


"Dorothy Cook is dedicated and committed to help people live their dreams and manifest their greatnesss."
​
Les Brown | Best Selling Author | World Renowned Motivational Speaker
Dorothy Cook's Bio
Visionary ~ Business Mogul ~ Transformation Coach ~ Servant

Known as the Godmother of Wealth, Dorothy is passionate about everyone being successful in life. As a former Platinum President In Ardyss International, Inc., God afforded Dorothy to live the life she had only dreamed about. So whether you are an entrepreneur, corporate executive, or a stay-at home mom, and you want to do more in life, Dorothy believes you can do it. She is excited about your dream and she definitely believe, you can have it all!
Dorothy made 21 milliionaires.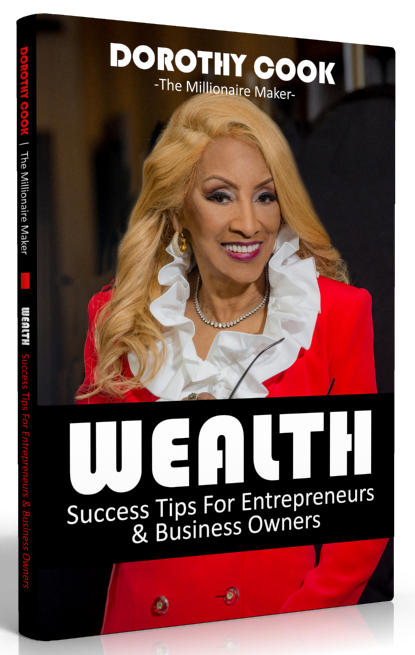 Yes, I want a copy of Dorothy's new book today!
*Schedule is subject to change