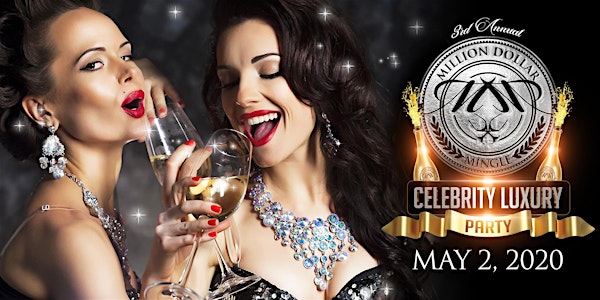 The Million Dollar Mingle Celebrity Party
Where you can mingle with celebrities, professional athletes, corporate executives, socialites and media to support local charities.
When and where
Location
The CambyHotel 2401 E Camelback Rd. Phoenix, AZ 85016
Refund Policy
Refunds up to 30 days before event
About this event
Welcome to...
The Million Dollar Mingle Celebrity Fundraiser Party
I am AC Caswell former Oakland Raider, a serial Entrepreneur and Philanthropist. It is my honor and privilege to cordially invite you to team up with my celebrity friends and me in our efforts to raise proceeds for local charities.
This will be an incredible luxurious night filled with live entertainment, live and silent auction, casino night, luxury cars, cigar lounge, celebrity chefs, wine and hors d' oeuvres, luxury VIP rooms and much much more...…
Come mingle and network with your favorite celebrities from sports stars, dignitaries, media and entertainers to raise money for charity!
Please accept my warmest heartfelt thanks in advance.
We also partnered with our official hotel at the luxurious Fairmont Scottsdale Princess Hotel, to ensure an elegant evening in the heart of Scottsdale, Arizona, following our charity event at BLK LIVE. Make sure you book your hotel stay from our menu link to get a reduced price exclusively for our Million Dollar Mingle guests!
See you at the mingle!
Many Blessings,
A.C. Caswell - 480-343-5871
Founder/CEO
Million Dollar Mingle
Mission: The Million Dollar Mingle is a high-profile luxury fundraising organization that raises money for non-profits through networking and bringing together celebrities, professional athletes, musicians, entertainers and corporate enterprises. Our goal is to raise funds and shine a light on local charities as we bring together high-profile individuals to network and support the non-profit community.
Charitable Partners:Our 501c3 partners focus on Fight for Life Causes: RISE and DREAM Foundation
EVENT LOCATION & DATE:
MILLION DOLLAR MINGLE MANSION PARTY | SATURDAY, MAY 2, 2020
2401 E Camelback Rd, Phoenix, AZ 85016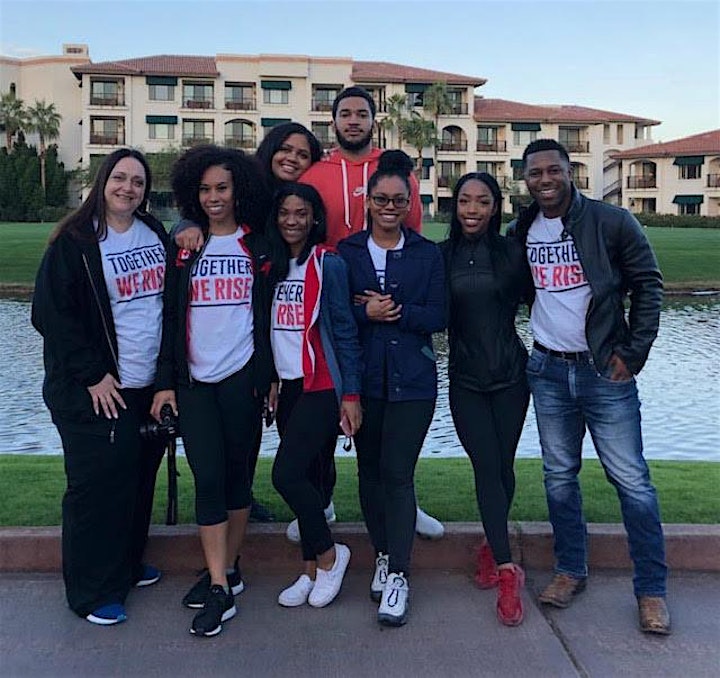 RISE & DREAM Foundation
RISE makes an impact by Investing, Strengthening and Restoring the children and families that need it most.
INVEST - We invest in the families essential needs right now. Without handling what the family needs today, we will not be successful teaching them how to sustain life tomorrow. When some is hungry, we fill their need, allow them to breathe and then we can begin the next step.
STRENGTHEN - Once we've supplied their essential needs, we seek to strengthen them internally through Sports & Fitness. RISE Athletics has youth and adult sports leagues, after school programs, camps, and training sessions designed to get the whole family in motion and keep them in motion. We are able to include every member of the family whether they play, coach, team parent, volunteer, etc. We encourage them to work as a family on something productive.
RESTORE - Once we've invested in their essential needs and we've help strengthen them, then we begin to restore them by teaching them. Giving them skills to advance them personally in the workplace, money management for their family, or tutoring/gifted lessons for the children is essential to getting the family to a place they can maintain themselves. Staying in the same place, with the same mind set will only prove to reap the same results. We seek families with a desire to change their lives and advance their current situation and to give their children a more solid foundation to step out into life on.
Kristin Hodge, Founder & CEO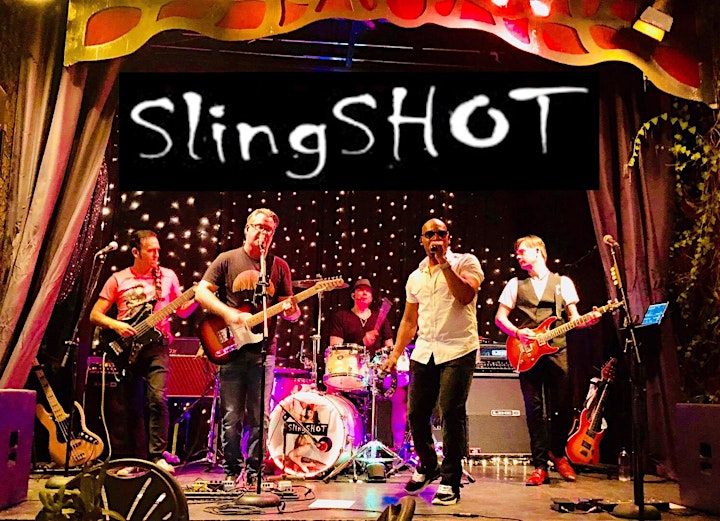 The SlingShot Band gets those beautiful bodies movin' with a Rockin', Hip-Hoppin', Shake Your Booty selection of tunes unlike anyone else.
See us perform - click here