Description
We invite you to experience 2 days and 4 events event that will educate, enlighten and entertain millennials!
FRIDAY
The State of the MADE Millennial:
Discuss the Issues You Care About
Millennial power players will present ideas and share insight on topics in Arts, Media, Entertainment, Philanthropy, Politics, Religion and Education. Join us as these thought leaders share what they are doing to make change in their community and world, and present ideas for the millennial generation to get involved. The event will be moderated by Issac Paul.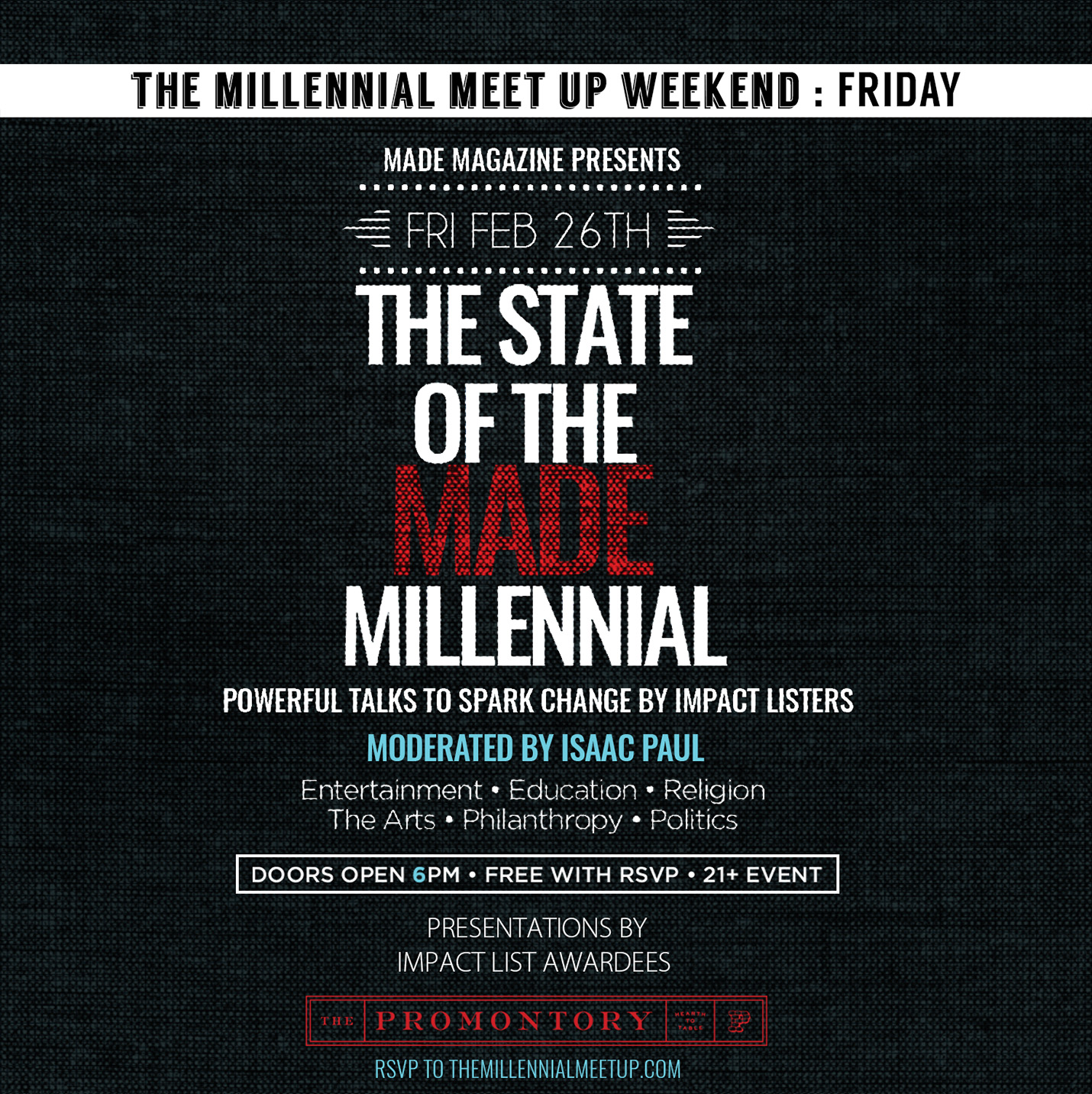 MADE in America LIVE:
Activate the Change That You Want to See
Jamel Franklin, Political and Pop Culture video columnist at MADE Magazine, will lead a raw and authentic discussion on ways to combat issues millennials care about. The objective is to create a plan of action to accomplish progress in the areas of Community Development, the 2016 Presidential Candidacy, Faith-based Initiatives, and Minority Small Business Support.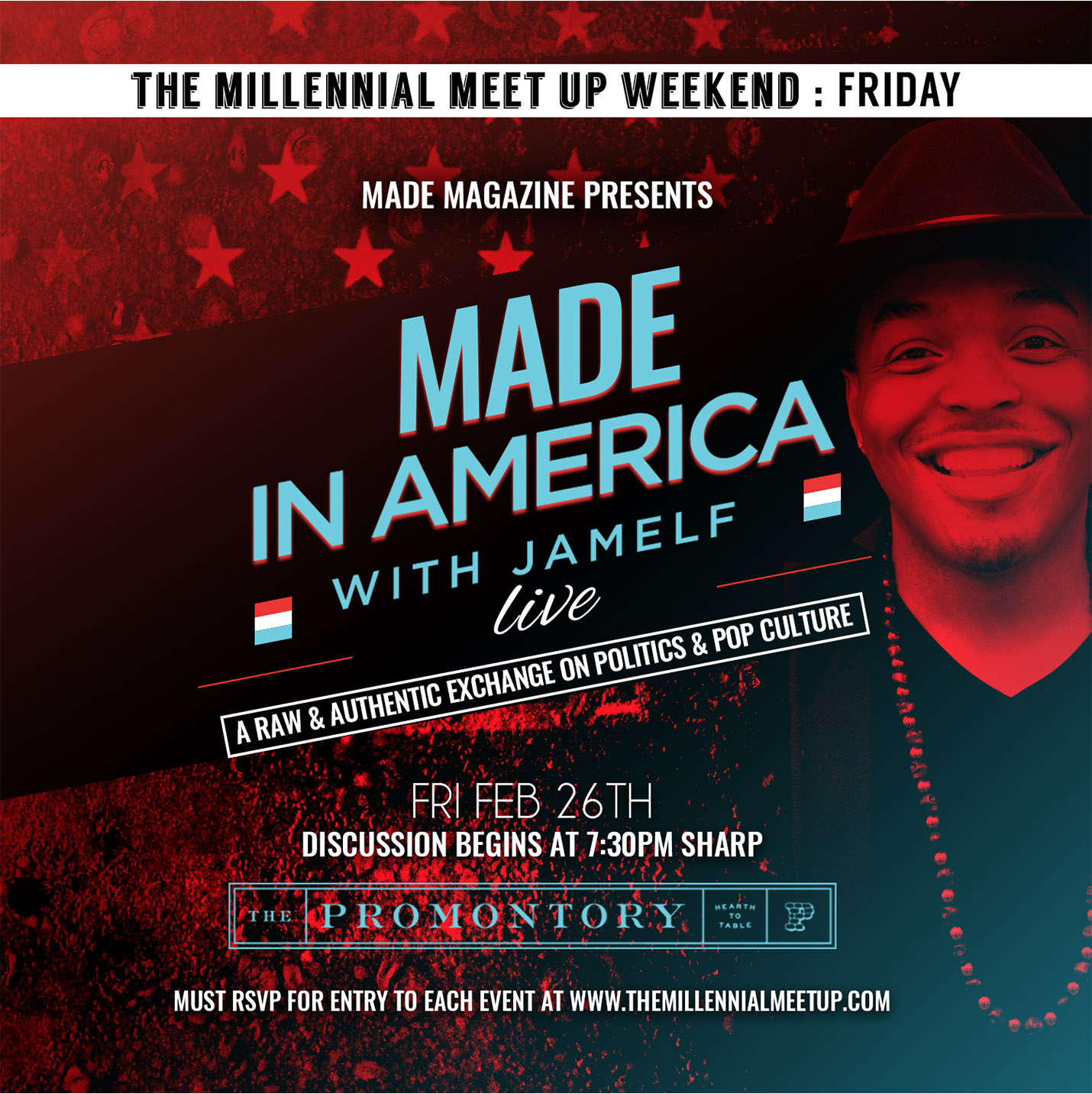 SATURDAY:
Impact List Awards Brunch:
Celebrate The Wins of Your Peers
MADE Magazine will recognize millennials in Arts, Media, Entertainment, Philanthropy, Politics, Religion and Education who have MADE an impact in their respective industries at the Impact List Awards Brunch on Saturday, February 27, 2016 at the Godfrey Hotel. Join us as we toast to young and successful movers and shakers creating opportunities in their communities and living their dreams. This event will be hosted by AJ Linton.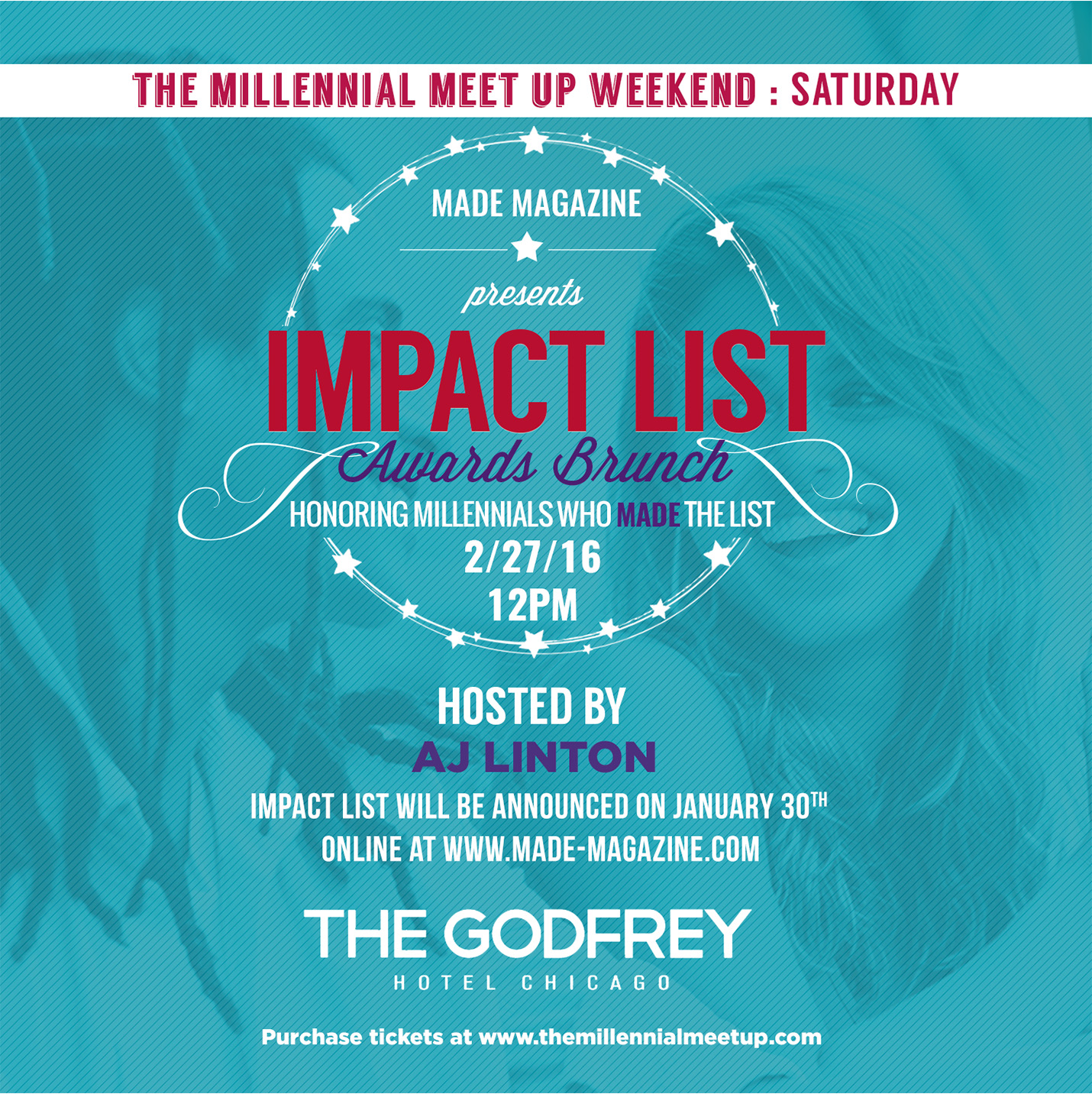 The Social Study Day Party:
Socialize With Other Like-Minded Professionals
Immediately following the awards brunch, FAME Events will host a day party to celebrate the successes of the Impact List awardees. Socialize with your like-minds during an epic party!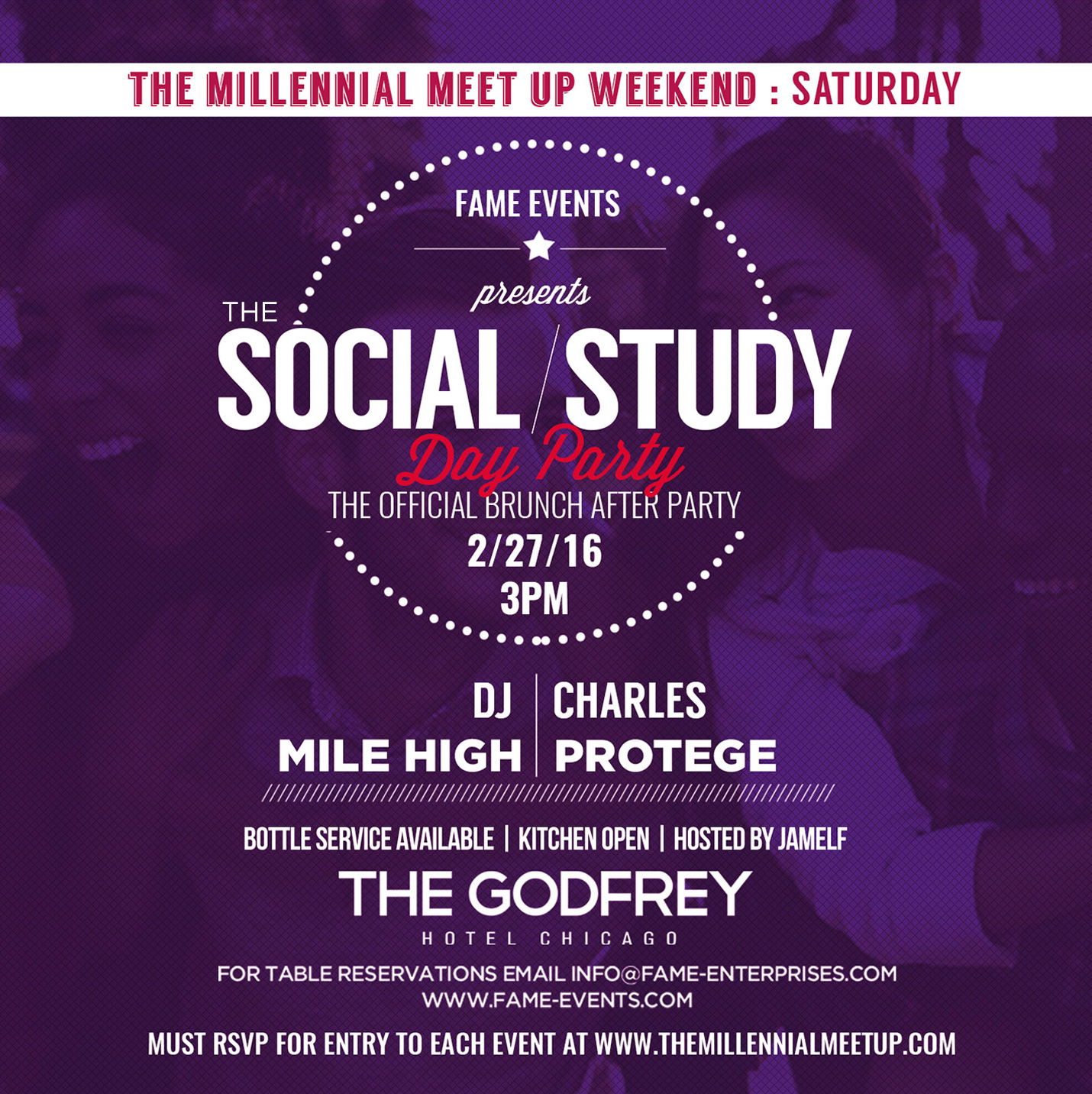 Continue the Conversation on Instagram: #MillennialMeetup
IG: @afameevent | @mademagazineus