Description

Our goal when we decided to hold this shoot was to have a good solid rifle shoot for big money sure, but we must admit we do have another goal in mind. WE WANT TO HAVE A PARTY IN THE MOUNTAINS AND HAVE A GOOD TIME!! Join us won't you !?
THE SHOOT
Two shooters per team/50 Teams
Entry fee $375 per person (lunch 7/8, lunch & dinner 7/9 included)
50% of all entry fees paid in cash prizes to top 15 teams
Two Ballista Titanium Suppressors for the #1 Team.
Bolt Action Rifle (any caliber but velocity not to exceed to 3200 fps)
Handguns and ammunition provided for certain stages
Ranges from 200 to 1760 yards
Practical field match (no tricked up positioning)
Open Range Friday starting at 10am w/100 yard target for zeroing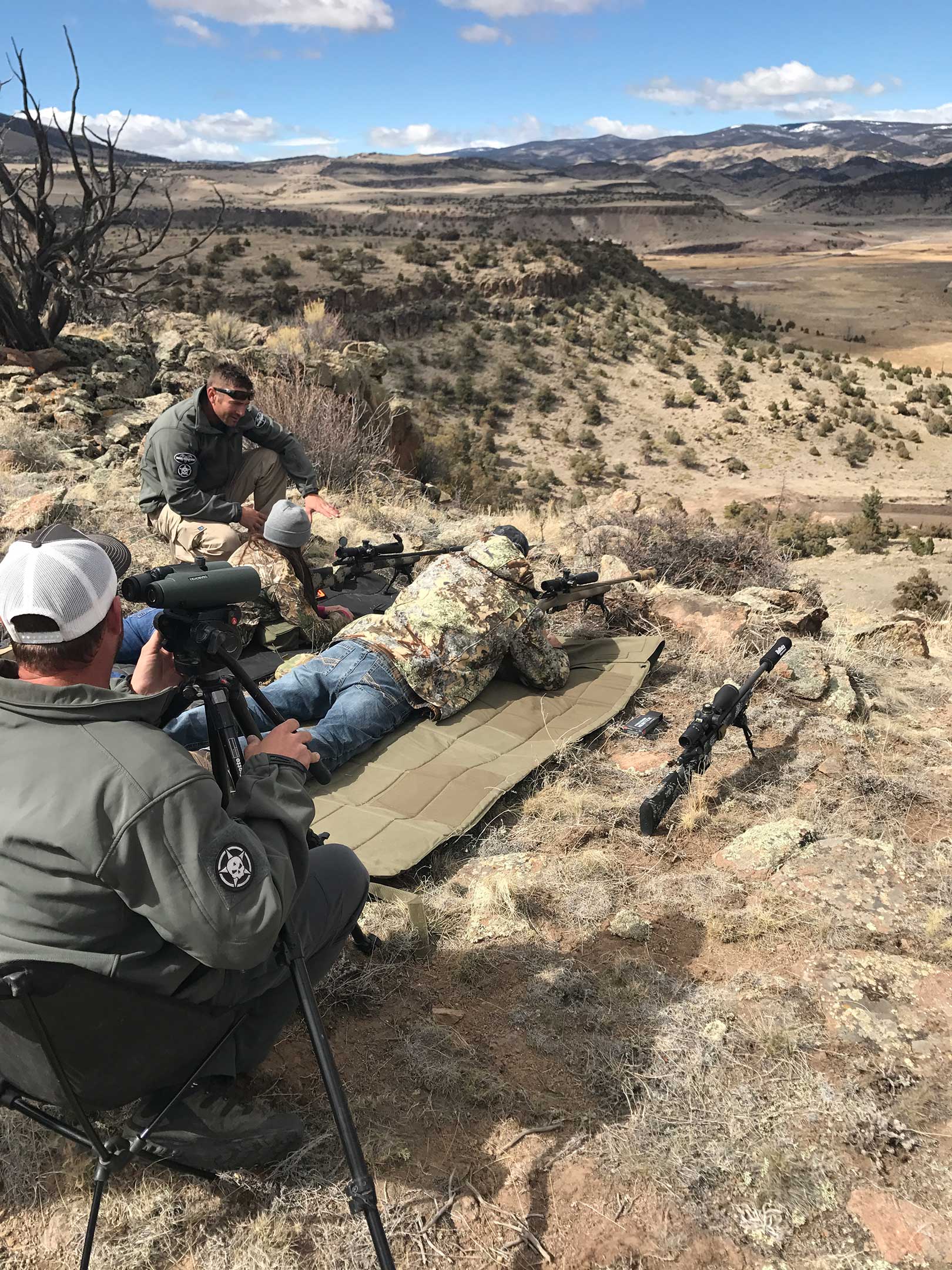 Our terrain ranges from grass flats to rocky mountain ridges making it possible to provide stages that are practical for the hunter and match shooter alike. You will shoot from an array of positions which will be both fun and challenging. Targets vary from paper to static steel plates of different shapes and poppers. Targets may be ranged using a laser rangefinder, but some stages will require reticle ranging. All ranging will be done on the clock with time limits to be determined for each stage.
Presented by: Jay Monych Partner/PRS Member, Brent Jacob Partner/Owner WPR/PRS Member. Troy Owens Partner/GeneralManager, Ben Jordon Partner/Dir of Experiences, Ladd Hall Match Dir/PRS Member
THE PARTY
Live DJ
Full service bar
Homemade grub
Campfire under the Colorado stars
Raffle for GOOD prizes
Book a massage email: shelley@millcreekshootingresort.com
And of course as always way too much BS to mention
VIEWER DISCRETIONIS ADVISED.
The BORING DETAILS
Accommodations are on-site at the Stagecoach Inn. Our well appointed rooms sleep 2 to 4 people. A two (2) person room for two nights is $320 per person. We have eight of these rooms still available. A four (4) person room for two night is $280 per person. We only have two of these rooms available. Please CLICK or call 877-380-4624 to register ASAP.
RV site w/full hookups $140 (twelve spots available) CLICK or call 877-380-4624 to reserve ASAP

Unlimited primitive camping is free
Included in entry fee is lunch and dinner on Saturday/lunch on Sunday.
If you would like to purchase a meal package for those meals not included in ticket price please CLICK or call
877-380-4624 or email troy@millcreekshootingresort.com at least one week in advance. All three extra meals are $55 when ordered prior to the event. This includes: home cooked dinner on Friday evening and breakfast on Saturday/Sunday. We will have LIMITED amounts of extras for day-of purchase. The cost will be $20 for breakfast Saturday and Sunday and $30 for dinner on Friday evening but we may run out of grub so order in ADVANCE.
We offer a full bar for purchase of alcoholic beverages at the conclusion of each day
*6% Sales Tax not included