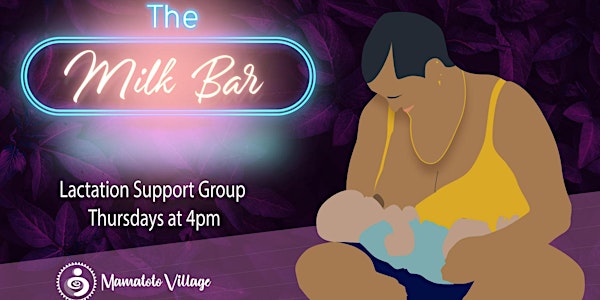 The Milkbar (Thursday's)
Join us for The Milkbar, our live, weekly lactation support group.
When and where
Location
4315 Sheriff Rd NE 4315 Sheriff Road Northeast Washington, DC 20019
About this event
If you are pregnant or a breast or chest-feeding parent and have questions or need access to FREE, lactation support, this is for you!
Moderated by Mamatoto Village Lactation Consultants, the Milkbar is a gathering to increase your confidence, create connections, and overcome challenges. The topics covered every week vary and can include: finding the best latch, how to boost milk supply, and pumping techniques. Bring your questions, concerns, and experiences. Share your wisdom and come get this knowledge.
The Milkbar is FREE to all pregnant, breast and chest-feeding parents. You have the choice to attend in-person at our offices (4315 Sherrif Road NE Washington, DC 20019) or attend virtually through zoom.
Note: If you are not a parent who is currently breastfeeding or if you have any questions about our Lactation team or the Milkbar, please reach out to Cassietta Pringle (cassietta@mamatotovillage.org) prior to RSVP.