The Mile High Gardening Conference

Saturday, June 1, 2013 at 7:00 AM

-

Sunday, June 2, 2013 at 5:00 PM (MDT)
Event Details
The Mile High Gardening Conference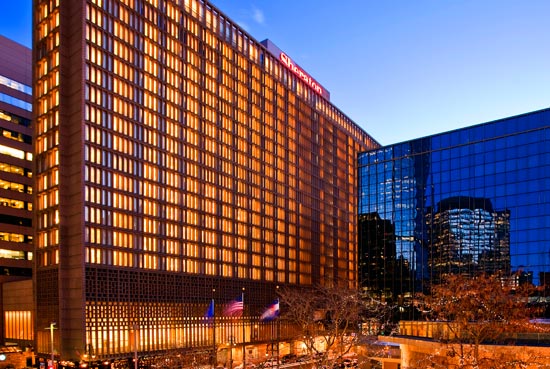 SHERATON DENVER DOWNTOWN HOTEL
THE GRAND BALLROOM
(JUST OFF 16thSTREET MALL) 
JUNE 1st and 2nd, 2013
7am – 5pm  
"THIS IS A MUST SEE EVENT FOR ALL FARMERS, GARDENERS, RETAIL SUPPLIERS, AND THOSE IN RELATED INDUSTRIES" 
THE WORLD'S BEST GARDENERS

RENOWNED ACADEMIC EXPERTS 

 

 

PLANTS, FLOWERS, AND CUTTING EDGE GARDENING EQUIPMENT
EXPERTS IN SOIL SCIENCE, ORGANIC GROWING, HYDROPONICS, AQUAPONICS, & AQUACULTURE
First 100 people to buy a ticket will be entered to win one of two aquaculture/hydroponic systems built by Dr. Chito F. Sace.  
100% profit will go to Elkar Farms to support construction of greenhouse.  Ekar Farms is a non-profit organization that provides thousands of pounds of fresh organic produce into the local food banks in Denverannually.
Exhibit booths still available and are free
Taking donations for 16 foot x 20 foot vertical garden being built by the renowned Spanish architectural firm Urbanarbolismo.  The display will be located at the main plaza entrance to the Sheraton Denver Downtown Hotel, the largest hotel in Colorado, with over 1200 rooms and 130,000 feet of conference space.  The dispay will be visible from Denver's downtown 16th Street Mall where 30,000 peoplle visit daily.  For donations over $1000, the name of your company or organization will be added to the plaque thanking you for your contribution.
7:00am - 8:00am

REGISTRATION/BREAKFAST BAR

8:00am - 9:00am

 

FARMEDHERE

PAUL HARDEJ

BEDFORD PARK, IL

 

Portfolio:  FarmedHere is the only USDA Organic Certified aquaponic indoor operation in the US. The company recently renovated a 90,000 square foot abandon warehouse outside of Chicago and transformed it into 150,000 square foot vertical mega-grow that incorporates the most advanced aquaponic techniques in the world.  At full capacity the new high-tech facility is projected to introduce 1 million pounds of fresh produce annually and create 200 new jobs.

Presentation: Mr. Paul Hardej in charge of productions at FarmedHere will be discussing the evolution of the industry and the history behind FarmedHere, from their humble beginnings in 2009 to how they've become the "big kid on the block" in the indoor commercial organic market in 2013.

 

9:30am - 10:30am

 

STEVEN FOSTER 

EUREKA SPRINGS, AK

 

 

Portfolio:  Describing her first visit with Steven Foster in 1977, Harvard University botanist, Dr. Shiu Ying Hu (emerita), wrote, "Our conversation reminded me of something that Confucius said two thousand years ago. 'In any company of three persons, there must be one who can be my teacher'. . . I found in Steven Foster a teacher who could share a profound knowledge of economic botany, particularly in the cultivation and uses of herbs."

For thirty-nine years, Steven has photographed and researched herbs from the Amazon rainforest to the highlands of Vietnam. Foster has over 900 photo-illustrated articles published in a wide range of media. Steven also serves as Chairman of the Board of Trustees of the American Botanical Council, and Associate Editor of the organization's journal, HerbalGram.  Mr. Foster is the author and or co-author of 17 books including National Geographic's Complete Guide to Medicinal Herbs (2010), and A Desk Reference to Nature's Medicine (2006); Awarded a New York Public Library's "Best of Reference" award.

Presentation: From Folk Medicine to Phytomedicine:  Medicinal Plant Production in the Modern World.

Books:

National Geographic Guide to Medicinal Herbs, (hardcover) 2012.  Book will be available on location at special conference rate.

Desk Reference to Nature's Medicine (hardcover), 2006.  Book will be available on location at special conference rate.

Please e-mail us if you would like a copy.  Just send us a note at themilehighgardeningconference@gmail.com.  Mr. Foster can then have your book signed and waiting for you.  Thank you!

 10:30am - 10:45am

 Morning Break

Snacks and Refreshments

10:45am - 12:00pm

 

CHITO F. SACE, Ph.D.

AGRICULTURAL ENGINEERING

PHILIPPINES

 

 

Portfolio:  Dr. Sace is an Associate Professor for Central Luzon State University in the Philippines teaching climate change science and environmental management for graduate and undergraduate courses.  He received a Fulbright Scholarship from the University of Arizona for his work in recirculating aquaponics systems.  Dr. Sace is a builder of tropical greenhouses and the designer of the soil-moisture-activated automatic controller for pressured irrigation systems.  He was recognized by the CLSU Research, Extension and Training Office for his leadership in the use of hydroponics as a farming technique for vegetable crop production.

Presentation: Dr. Sace will discuss the situation of food security, climate change, and how agriculture will look like in the years to come.  It includes the potential of modern technologies such as hydroponics and aquaponics as the agriculture of the future.  An introduction of hydroponics/aquaponics as applications in vertical farming or urban agriculture.

 

Display:  Dr. Sace will be constructing an aquaculture system as well as a hydroponics system that will be fully functional and on display at the conference.  The systems will be raffled off on Sunday.  To be eligible, you must be one of the first 250 people to purchase a weekend ticket or sign up as an exhibitor or sponsor for the event.

 

ALSO PRESENTING ON JUNE 2ND FROM 8:30AM- 9:45AM:  The presentation will include a thorough discussion of Dr. Sace's expertise in greenhouse, pressurized irrigation, hydroponics and aquaponics and other related research he has conducted. Dr. Sace will present and use both an aquaponic and hydroponic fully functioning system to elaborate on the principles of each.

 

 LUNCH

12:00 PM - 1:15PM

LUNCH COURTESY OF ROOTS INCORPORATED

 

 

12:00pm - 1:15pm (Lunch):

 

URBANARBOLISMO

JORDI SERRAMIA RUIZ

CHIEF ARCHITECT

ALICANTE, SPAIN

 

 

Company Profile:  Urbanarbolismo is an architectural firm located in Alicante, Spain.  They are renowned and highly sought after for their phenomenal work in vegetation, vertical gardening and architectural design.

Presentation: Chief architect for Urbanarbolismo, Mr. Jordi Serramia Ruiz, will be presenting on Urbanarbolismo's work and signature pieces completed around the world.

 

 

 

1:15pm - 2:30pm:

 

MICHAEL B. TIMMONS

CORNELL UNIVERSITY

NEW YORK

 

 

Portfolio:  Professor, J. Thomas Clark Professor of Entrepreneurship and Personal Enterprise, Cornell University; past- president of the Aquaculture Engineering Society. Founder of Fingerlakes Aquaculture LLC (one million lb per year tilapiafarm 1997-2009) and Kentucky Natural Organics LLC (2012; 300 thousand pound per year tilapia farm, Ras-ponic produced organic vegetables; and re-sale of seafood products from strategic partners. At Cornell University since 1983; teaches courses on aquaculture, renewable energy systems, entrepreneurship, engineering ethics. Has been awarded 7 patents on a variety of technologies. President of Holder Timmons Engineering LLC a design services company for the aquaculture and ponic fields.

 

Presentation:  Hooked On Ponics® (Part I) A review of the basic engineering principals behind a successful recirculating aquaculture system (RAS) design. Common unit processes required in any recirculating aquaculture system (RAS) are discussed, e.g., nitrification, aeration, solids capture, and system design. Aquaponics and Rasponics will be covered and several design options explored. Designing for particular identified markets is emphasized.

 

ALSO PRESENTING ON JUNE 2ND FROM 10:15AM - 11:30AM:  Hooked On Ponics® (Part II).  Dr. Timmons will take you through a closer look of the engineering principals behind recirculating aquaculture system (RAS) design.  Aquaponics and Rasponics engineering and design options will be covered in detail. Dr. Timmons will further explore designs for specific industries.  

 

 

 

 

Recirculating Aquaculture, 2nd Ed (hard cover), 2007.This is a 948 page fully referenced, complete guide to aquaculture.  See www.c-a-v.net for details.  Amazon Price: $160.55

Conference Special: $80.00 (SAVE $80.00)

Please e-mail us if you would like a copy so we can make sure we have enough for everyone. Just send us a note at themilehighgardeningconference@gmail.com. 

Don't forget:  Cornell University Annual Aquaculture, Hydroponic and Aquaponic Workshop July 15-19 2013.  See www.bee.cornell.edu/aqua for details.

Cornell University www.bee.cornell.edu/aqua

Consulting: www.holdertimmons.com

Technology: www.vizopure.com

 

2:30pm - 2:45pm

Afternoon Break

Refreshments

2:45pm - 4:00pm

 

FISH FARMACY

JASON LICAMELE, Ph.D.

BIOLOGICAL SYSTEMS ENGINEERNING

UNIVERSITY OF ARIZONA

 

Profile

:

 

Fish Farmacy is a professional consulting firm specializing in the development of sustainable integrated farming technologies. Jason has over

15 years of experience in commercial production and R&D

working with established companies, start up private entities, government, and research institutions in the propagation of organisms in aquatic systems

.

Jason is

experienced in the design and operation of marine & freshwater aquaculture systems, agriculture systems, and greenhouse hydroponics. He specializes in sustainable integrated farming systems

with skills ranging from biology, ecology, microbiology, and water chemistry to aquatic engineering,

greenhouse engineering

and controlled environment systems.

Presentation:  Dr. Licamele will discuss the details behind the University of Arizona's aquaponics program, their system design, what was grown, and give tips on setting up and running your own aquaponics system; Dr. Licamele will explain how this research can be applied to large integrated farming systems and identify areas for future development.

ALSO PRESENTING ON JUNE 2ND FROM 1:30PM - 2:45PM:  Dr. Licamele will discuss greenhouse engineering and construction in association with hydroponic greenhouse production.

 SUNDAY 6/2/13 ONLY

 

 

3:00PM - 4:00PM

 

MELINDA MYERS, MS

HORTICULTURE

UNIVERSITY OF WISCONSIN

 

 

 

 

Profile:  MS in horticulture from University of Wisconsin.  30 years of horticultural experience; nationally syndicated TV/radio host and author; Wisconsin Green Industry Federation Hall of Fame Member (2012).

 

Expertise:  Small space gardening and container plantings in urban environments.

 

Books: 

Presentation:  Secrets to Container Success: Containers add color, seasonal interest, and additional growing space that every gardener seems to desire. But keeping container gardens looking good all season-long can be challenging. Melinda will share tips to help you reduce maintenance and increase success with your container gardens. She'll cover container selection, time-saving and low-maintenance container care as well as strategies for dealing with environmental challenges.
When & Where

Sheraton Denver Downtown Hotel
1550 Court Place
Denver, 80202


Saturday, June 1, 2013 at 7:00 AM

-

Sunday, June 2, 2013 at 5:00 PM (MDT)
Add to my calendar
The Mile High Gardening Conference