Description
The Vanderbilt Republic and The People Movers proudly present The Middle Passage — a four-week performance art narrative in site-specific camera obscura at Open Source Gallery.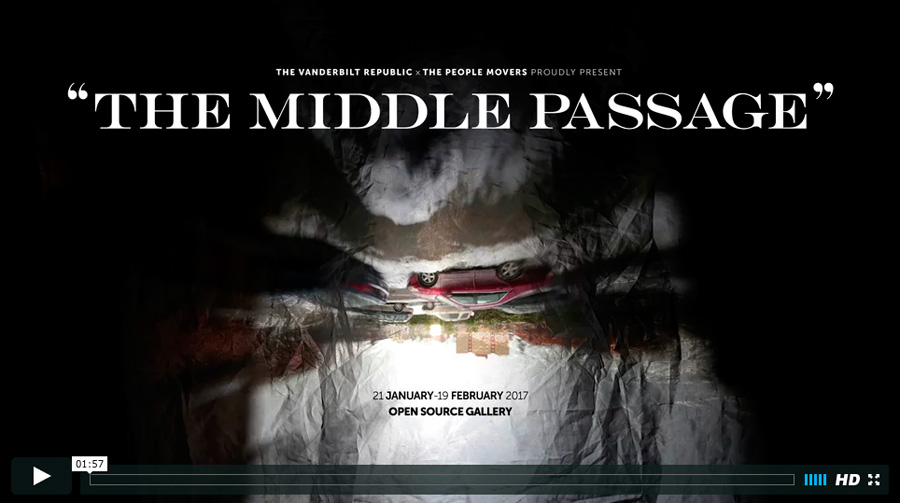 + + + + + + + + + + + + + + + + + + + + + + + + + + +
28 JANUARY
4-5 FEBRUARY
Dante Brown | Warehouse Dance × Jayson Smith
11-12 FEBRUARY

18-19 FEBRUARY

Dances for Solidarity × Chee Malabar
+ + + + + + + + + + + + + + + + + + + + + + + + + + +
The Middle Passage is a performance art series curated by George Del Barrio & Kate Ladenheim at Open Source, remade as a focused camera obscura with multiple projections of the world outside the gallery as surface-mapped stages — upside-down and backwards.
The Brooklyn landscape outside of Open Source has been offered to artists of color as a laboratory for a profound reinterpretation of the proscenium. Within the blacked-out gallery, these contemporary artists will fill the space with light, bringing site-specific performances to a darkened space in subtle activism. During our day to day lives, we operate within a given set of assumptions about property, race, gender and time: inside of the obscura, these rules are literally turned on their head.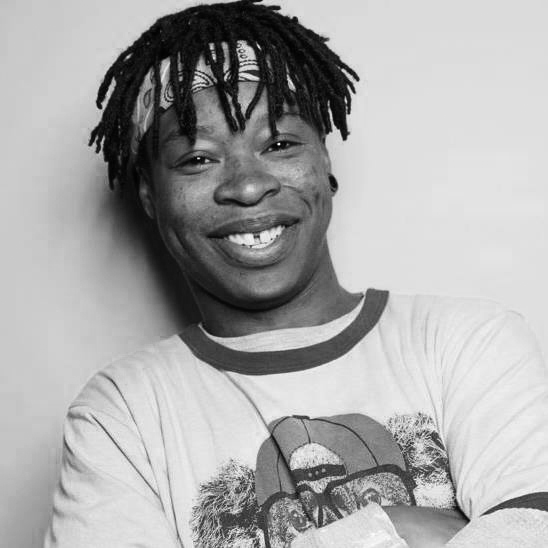 Elsa Waithe is a comedian and activist from Norfolk, Va, currently residing in Brooklyn, NY. Her comedy is a mix of lighthearted but critical jabs at homosexuality and race, but she mainly just talks about herself and weed. She's taken home 1st place and "fan favorite" 3 times at the Virginia Beach FunnyBone in 2013. She appears on Internet Action Force. NBC Stand-Up Semi-Finalist. She was also featured on NPR's "This American Life" in Oct. 2015. Elsa is a regular at Greenwich Village Comedy Club in Manhattan and The Experiment Comedy Gallery in Brooklyn.


From Nicole Disser's interview at Bedford + Bowery:
There are maybe more comedians in New York City than anywhere else. And while material can vary a lot, stand-ups tend to have similar backstories, or at least in what they feel like dishing. But Elsa Waithe is a comedian like not many others. Sure, she's a transplant from Virginia who said she "dropped everything" and moved here to "follow my dream." She's also of the opinion that "comedy quite literally saved my life"– anotaher common story. But instead of squeezing her way into the big clubs, Elsa is carving out a place for under-represented comics, something she considers part of her work as a civil rights activist.