Multiple Dates
The Middle Passage: Dante Brown | Warehouse Dance x Jayson Smith
Description
The Vanderbilt Republic and The People Movers proudly present The Middle Passage — a four-week performance art narrative in site-specific camera obscura at Open Source Gallery.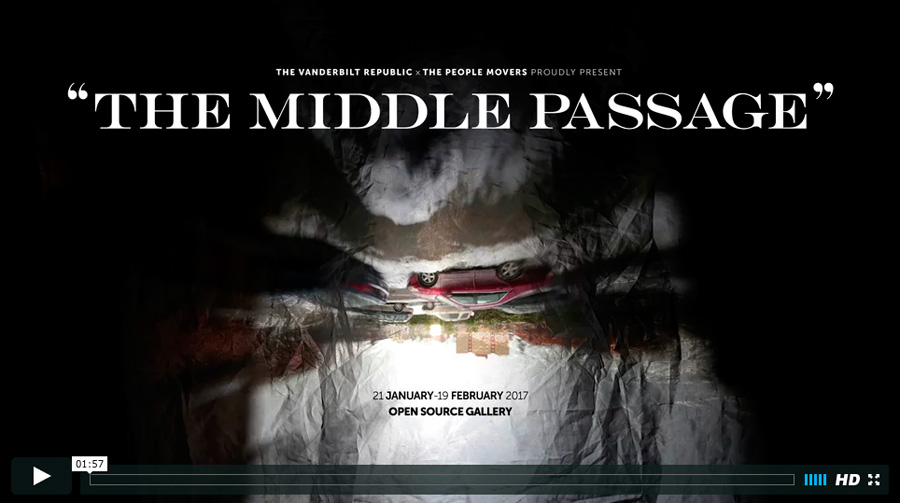 + + + + + + + + + + + + + + + + + + + + + + + + + + +
28 JANUARY
4-5 FEBRUARY
Dante Brown | Warehouse Dance × Jayson Smith
11-12 FEBRUARY

Same As Sister (S.A.S.) × Intrinsic Grey

18-19 FEBRUARY

Dances for Solidarity × A Theatre Genesis feat. Chee Malabar
+ + + + + + + + + + + + + + + + + + + + + + + + + + +
The Middle Passage is a performance art series curated by George Del Barrio & Kate Ladenheim at Open Source, remade as a focused camera obscura with multiple projections of the world outside the gallery as surface-mapped stages — upside-down and backwards.
The Brooklyn landscape outside of Open Source has been offered to artists of color as a laboratory for a profound reinterpretation of the proscenium. Within the blacked-out gallery, these contemporary artists will fill the space with light, bringing site-specific performances to a darkened space in subtle activism. During our day to day lives, we operate within a given set of assumptions about property, race, gender and time: inside of the obscura, these rules are literally turned on their head.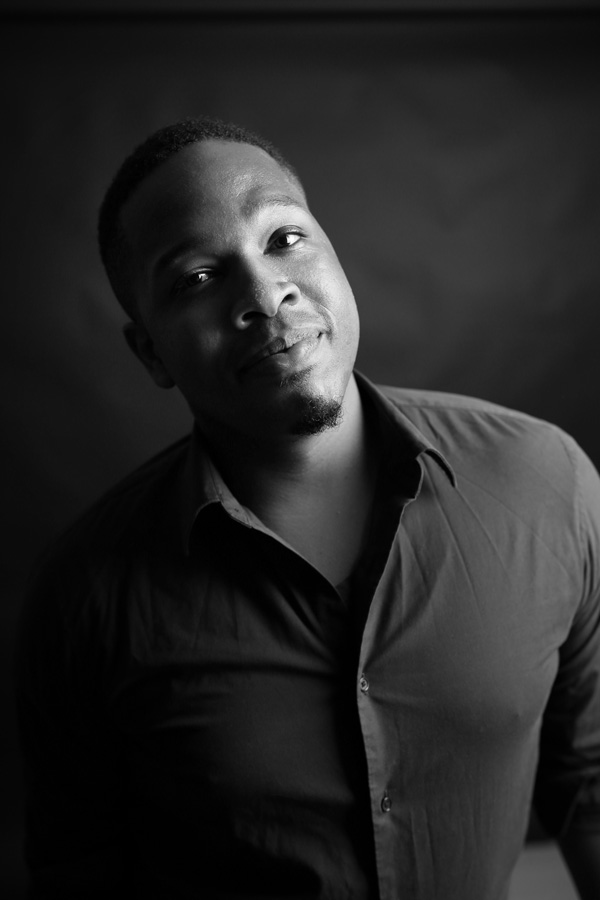 Danté Brown began his dance training at Wesleyan University, which led him to The Ohio State University to receive his MFA in Choreography. As a performer, Danté has worked with artists such as Esther Baker-Tarpaga, Christal Brown, David Dorfman, Nicole Stanton, Noa Zuk and at the Dance Exchange.
After founding Warehouse Dance in 2010, DB|WD has had the opportunity to show work at Bates Dance Festival (ME), Boston Contemporary Dance Festival and Dance Complaexl (MA), Columbus Dance Theater and Wexner Center for the Arts (OH), Dance Complex (Boston), Dance Gallery Festival (NY & TX), Dixon Place, GAP Green Building, LaMaMa Moves Festival, Movement Research at Judson Church, Triskelion Arts and The Wild Project (all NYC), Sam Houston State University (TX), and YourMove Dance Festival (NJ).
He has had the opportunity to teach a range of classes at Broadway Dance Center, Dancewave, East Village Dance Project, and Gibney Dance Center (all in NYC), and The Ohio State University. He has held collegiate positions as an Adjunct Professor at CUNY Westchester Community College, Lecturer in Dance at Bates College, and a Visiting Assistant Professor at Wesleyan University. Most recently, he was awarded the Schwartz Center for Performing Artists Fellowship at Emory University.
From Tara Sheena's intervew at Dance Informa:
Dante Brown formed Warehouse Dance in 2010 in order to, as he puts it, "work collaboratively in hyper-physical creative processes to produce dynamically rich environments on stage." His interest in highly physical movement meets a commitment to exploring popular tropes and teasing out their absurdity.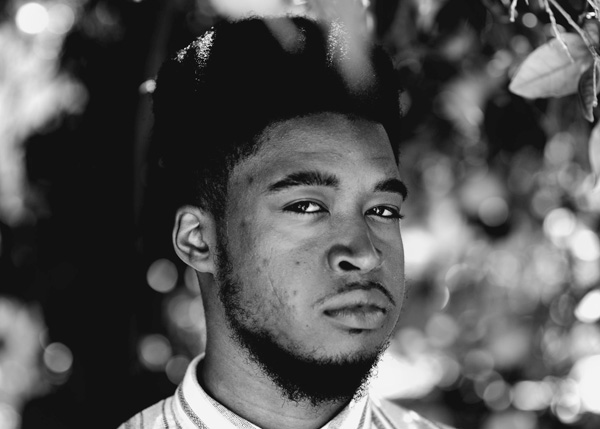 Jayson P. Smith is a writer, curator, performance artist, & (currently,) an Emerge-Surface-Be Fellow with The Poetry Project. J lives in Brooklyn & at jaysonpsmith.com.
From José Olivarez's interview at Fields Magazine:
Jayson P. Smith is a Brooklyn-based dancer turned poet who has transferred the art of movement of the body into the stark, hypnotic movement of words on the page. A skilled commander of space and style, Smith writes in ways that are both aesthetically captivating and intellectually engaging, exploring the representation of the self and how to present that in ways that go beyond mere autobiography.