Multiple Dates
The Middle Passage: Dances For Solidarity × A Theatre Genesis Feat. Chee Ma...
Description
The Vanderbilt Republic and The People Movers proudly present The Middle Passage — a four-week performance art narrative in site-specific camera obscura at Open Source Gallery.
+ + + + + + + + + + + + + + + + + + + + + + + + + + +
28 JANUARY
4-5 FEBRUARY
Dante Brown | Warehouse Dance × Jayson Smith
11-12 FEBRUARY

Same As Sister (S.A.S.) × Intrinsic Grey

18-19 FEBRUARY

Dances for Solidarity × A Theatre Genesis feat. Chee Malabar + André Zachery
+ + + + + + + + + + + + + + + + + + + + + + + + + + +
The Middle Passage is a performance art series curated by George Del Barrio & Kate Ladenheim at Open Source, remade as a focused camera obscura with multiple projections of the world outside the gallery as surface-mapped stages — upside-down and backwards.
The Brooklyn landscape outside of Open Source has been offered to artists of color as a laboratory for a profound reinterpretation of the proscenium. Within the blacked-out gallery, these contemporary artists will fill the space with light, bringing site-specific performances to a darkened space in subtle activism. During our day to day lives, we operate within a given set of assumptions about property, race, gender and time: inside of the obscura, these rules are literally turned on their head.
For our fourth and final weekend, we'll present a split bill of durational performances: Dances For Solidarity enacted by A Theatre Genesis (featuring Chee Malabar) on Saturday & an analog restaging of André Zachery's Digital MIddle Passage with live cello by Ansel Cohen on Sunday.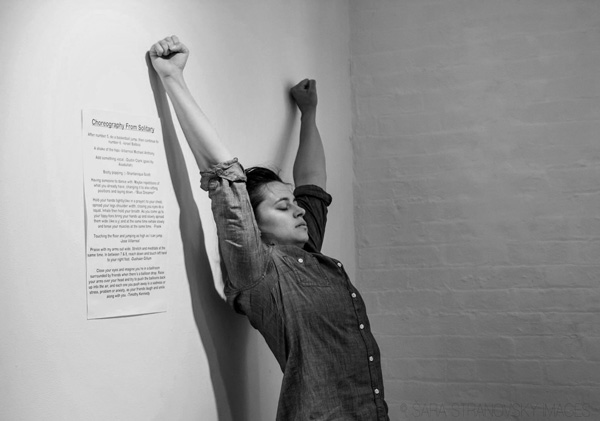 Dances for Solidarity is a project led by dance artist Sarah Dahnke in collaboration with other dancers, choreographers, artists and socially conscious individuals. We have devised a list of simple movement gestures that are open to interpretation. We are mailing this list, along with a short letter, to a variety of incarcerated people in solitary confinement, letting them know that there are others in similar situations who are also participating in this project. The incarcerated people are invited perform these gestures in sequence, as many times as they like, when they are feeling anxious, stressed, angry or need an outlet for boredom or an activity. There is solidarity in knowing that there may be another incarcerated person in solitary confinement–or someone on the outside–doing the same dance at the same time.
While this project aims to raise awareness around the inhumane conditions inside of our nation's prison system, it is also an ephemeral performance piece about creating a sensation of existence for those who have been placed out of sight and out of mind. Letter writing sessions currently take place monthly at Abrons Arts Center — dancesforsolidarity.org
Danielle Aziza & Aron Canter, together as A Theatre Genesis, make nihilistic and fearless performance art about identity, the effort of living in a body, and doing so within a vast, globalized world.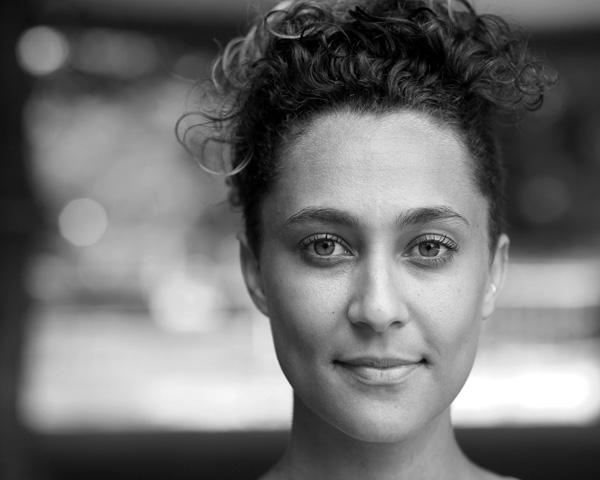 Danielle Aziza is an actress and performance artist from the tiny island of Anguilla. She uses her body to create characters and explore space. Check her out in Ghost Light opening March 2nd at Theater for the New City. Shoot her a line at — danielle.aziza@gmail.com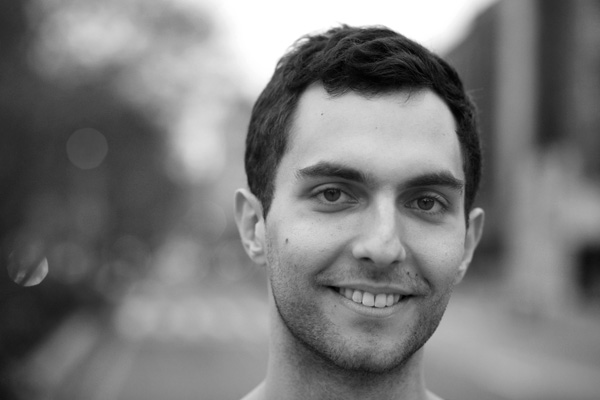 Aron Canter is a performer from San Francisco, living in New York City — aroncanter.com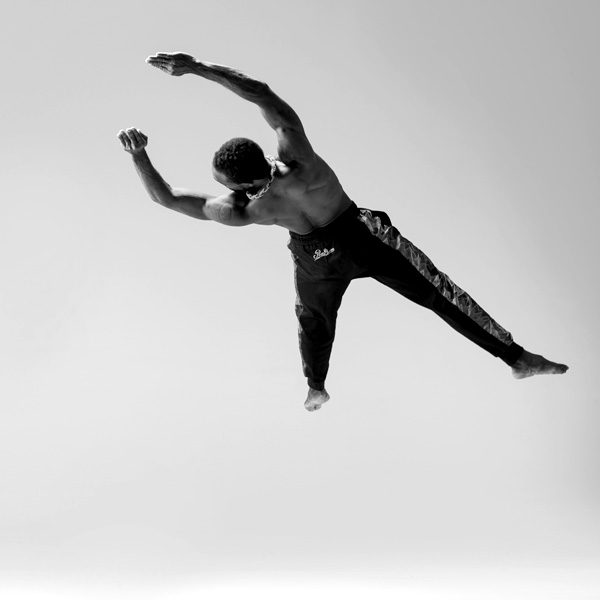 André Zachery (b.1981, Chicago, United States) is a Brooklyn, NY based interdisciplinary artist. He holds a BFA from the Ailey/Fordham University program and a MFA in Performance & Interactive Media Arts from Brooklyn College. His artistic practice is grounded in devising choreographic, performative and multimedia projects exploring contemporary Black cultural aesthetics and practices.
​He is the artistic director of Renegade Performance Group and a founding member of the collective Wildcat! His works have received favorable reviews from many critics and publications including the New York Times and have been presented in several leading institutions in New York City. Zachery is a Jerome Foundation supported 2015-17 Movement Research A-I-R and is a recipient of the 2016 NYFA Fellowship (Gregory Millard Fellow) in Choreography. He also was a guest faculty artist-in-residence in Fall 2016 at the School of Dance at Florida State University.
André has been a creative lead on collaborative teams ranging from music videos, theatre works, films and operas. His media work and film work has been featured in collaborations with independent artist and as part of design teams from 3LD Art & Technology Center in New York. Zachery has presented research and been a panelist during conferences at Duke University, Brooklyn College and Massachusetts Institute of Technology. He has curated performance platforms and artists' panels at Danspace Project and the CUNY Graduate Center in New York — renegadepg.com