The Micheaux Film Festival - How to Submit Your Indie Project to the Emmys®
The Micheaux Film Festival & The National Academy of Television Arts & Sciences present:
About this Event
in collaboration with Shicken Productions
HOW TO SUBMIT YOUR INDIE PROJECT TO THE DAYTIME EMMYS®
An in-depth conversation about how you can submit your work to the Daytime Emmys as an independent artist/creator
Many independent filmmakers/artists (of all positions and backgrounds) don't know that their independently produced work can qualify and be submitted for consideration for a nomination by the Emmys. Many also aren't aware of how to join the National Academy of Television Arts & Sciences (NATAS) or the Television Academy, where they can vote and judge nominated works.
Whether you have a project, working on a project, or considering starting one... join us as we reveal the keys to submitting your work and becoming a member of NATAS and the Television Academy. Viewers will also learn:
The difference between the Daytime and Primetime Emmys
How creators can submit their independent projects for consideration to the Daytime Emmys
The costs associated with submitting
The different categories independent works can qualify for
The significance of the Creative Arts Emmys
The judging process and how to become a voter/judge in both Daytime & Primetime
Tune in to receive insight from the executives behind the organization, as well as creators who have submitted and been nominated for a coveted Daytime Emmy award.
All creators: actors, producers, writers, directors, composers, production designers, editors, sound mixers, costume designers, and more can be considered for Emmy nominations.
Panelists:
Brent Stanton - Executive Director, Daytime Emmys
Dui Jarrod - Emmy-nominated writer/director, King Ester
Terra Strong - Judge, Daytime Emmys
Eva Basler - Daytime Programming Peer Group Governor
Moderated by Rachel Schwartz - Manager, Daytime Emmys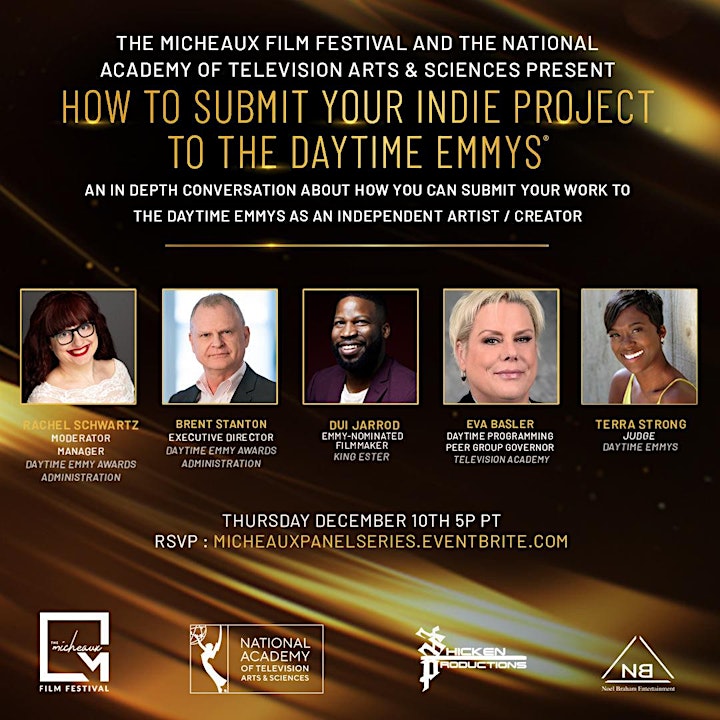 To learn more about NATAS, please visit theemmys.tv
**Link to the livestream will be sent out the week of the event**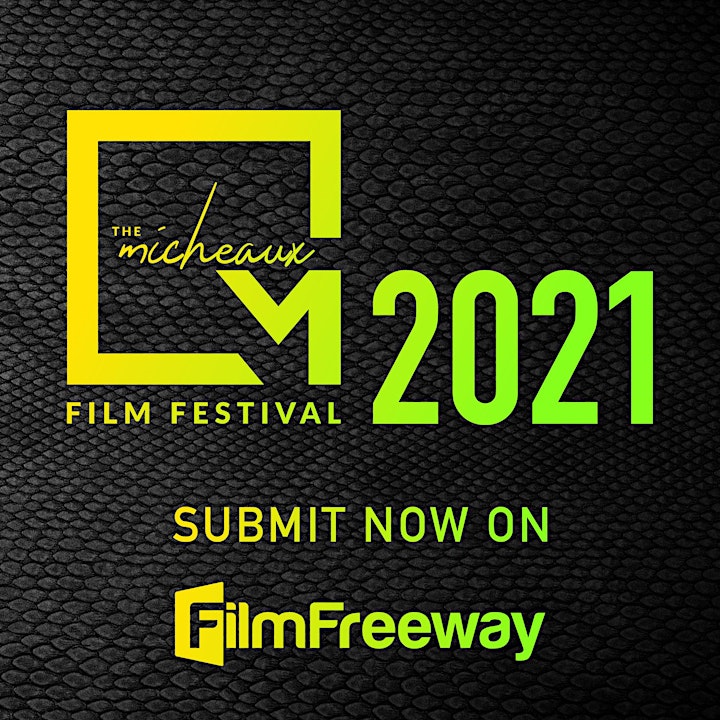 The Micheaux Film Festival is a multicultural film festival that showcases and celebrates diverse representation in the entertainment landscape, while cultivating a community that gives artists an opportunity to tell their unique stories.
With a cutting-edge and fresh take on the festival experience, we bring independent creatives together and curate an environment for artists to build relationships with future collaborators in the television, film, and digital space.
The festival is aptly named after Oscar Micheaux, a pioneer filmmaker described as the most successful African-American filmmakers of the first half of the 20th century. His legacy lives on through his writing, directing, producing, and distribution of over 44 feature films during his lifetime.
Our commitment to diversity and inclusion lies beyond a buzzword. Diversity refers to the traits that make people unique, while inclusion refers to the behaviors and social norms that ensure people feel welcome.
Our main focus is to curate an environment where all feel welcomed, part of a community, and able to identify with the stories they see play out on screen.
We invite all aspects of individualism and uniqueness including: race, color, religion, sex, national origin, political affiliation, sexual orientation, marital status, disability, military service, or other non-merit factor.
Going into our third year, we are excited to continue growing and expanding, accepting feature length films and documentaries, as well as shorts of all genres.
We are expanding on our networking mixers, implementing a designated happy hour, as well as introducing more Master Classes and fireside chats throughout the festival weekend.
SUBMIT YOUR PROJECT TO THE MICHEAUX FILM FESTIVAL 2021 ON FILM FREEWAY