Description
Artificial intelligence? Machine learning? Facial recognition? Yes, the future is most definitely here in sunny South Florida. Or as we would like to call it, our very own "Silicon Beach". Move over California, there's a new group of tech innovators in town! Want to meet the man behind one of the most innovative companies in Miami? Want to learn from a man who worked at Apple Inc. during Steve Job's era? Brian Brackeen is your man!
The Miami Innovators Association is proud to announce our most ambitious event of the year... The Miami Tech Revolution 2019. We are bringing the big tech CEOs back to FIU for a whole new type of event where we, the audience can see how building a tech company is really like here in Miami. Come one, come all to the hottest event of the Spring Semester! This event is open to all majors and career interests.
---
Founder of Kairos, Brian Brackeen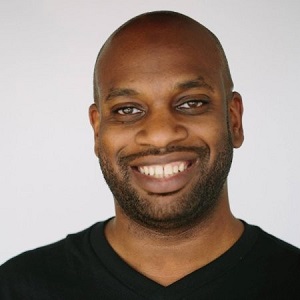 Prior to founding Kairos, named one of the top 25 startups in the country in 2013 by the Wallstreet Journal. Brian had worked at the two other tech giants IBM and Apple Inc. Using the knowledge and experience from these multi-billion dollar companies he went out on his own to create the startup of tomorrow.