The Meulensteen Method 200 "Technique into Skill" Coach Certification - Washington Timbers FC

Saturday, June 11, 2016 from 4:00 PM to 9:00 PM (PDT)
Event Details
Meulensteen 200 Level Course - "Technique into Skill"
Meulensteen 200 level course "Moves & Skills".  This course contains a theoretical and practical part.  Learn why the Meulensteen Curriculum is a proven and successful youth development program introduced and used daily at famed Manchester United youth academy during Rene's 13 year long spell at the club.  A growing number of clubs in the Netherlands and the USA are using The Meulenteen Method.
This course is a must for every coach working with soccer players of all ages and levels.  Participants gain a clear understanding how to provide efficient technical training for a player traveling through the ages and stages of player development.  Each stage forces a different emphasis on training technique in relation with the tactical, physical, and mental demands of the game.
Technique Instruction 201 (advanced ball mastery and fast footwork)

Technique Instruction 202 (Technique into skill - the long road of repetition and success)

 

  

Theoretical:  Meulensteen Philosophy powerpoint and video presentation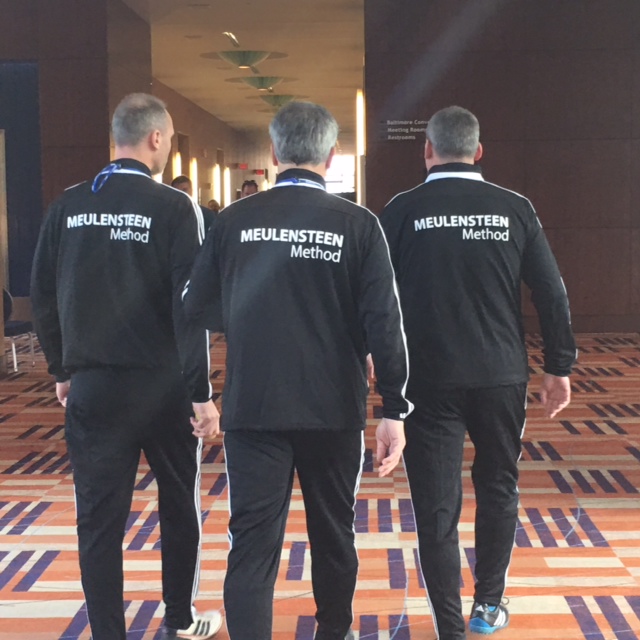 Our objective is to increase the knowledge base of coaches by carrying out the Meulensteen methods and philosophy using the latest developments in coaching and skill training. Within our organization we use the professional expertise of people working in soccer coaching as well as soccer education.  Since June, 2012 more then 1,000 coaches have completed one of our courses.
Coaches receive:
classroom and on field instruction

Meulensteen ® 200 Coach Certificate

Course book and special drill manual in pfd

Participant Quotes:
"Erwin, it was a pleasure to watch you do what you do so very well. I certainly look forward to working with The Meulensteen Method and to build a legacy together in Indiana" - Dave Guthrie, Executive Director Indiana Soccer
"I wanted to drop you a brief note about the RMA training yesterday. That was one of the best sessions I have attended and can't wait to apply this with the kids" - Norm Campbell, IN
"I just want to add my voice to the many you heard yesterday: this seminar fills a gap in the coaching education portfolio and therefore a gap in many coach's toolkit -- including mine" - Jeff Thomas, Head Coach, Indiana State ODP 95 Girls 
 
Contacts: 
Erwin van Elst, The Meulensteen Method North-America
(616) 334-7208 Erwin@MeulensteenNorthAmerica.com


When & Where

Harmony Sports Complex
1500 NE 192nd Ave
Vancouver, WA 98684


Saturday, June 11, 2016 from 4:00 PM to 9:00 PM (PDT)
Add to my calendar
Organizer
Meulensteen Method - Meulensteen North America

The Meulensteen Method is a comprehensive development program for your child curriculum that makes each player the best they can be comprehensive curriculum that addresses a player's technical, tactical, mental, and physical aspects. Designed by Rene Meulensteen, UEFA-Pro Licensed and former First Team Coach of Manchester United. The 'Meulensteen Method'  has been presented in 2013, 2014, 2015, and 2016 at the NSCAA Convention, the largest soccer coaches convention in the world. You get the world's best soccer skills teaching method. 
The Meulensteen Method 200 "Technique into Skill" Coach Certification - Washington Timbers FC