Sales Have Ended
Registrations are closed
Looking to register for the replay? Visit AdventureClub.com > Virtual Events > Active Replays to browse our active replays, which expire one week after the program's original air date.
Sales Have Ended
Registrations are closed
Looking to register for the replay? Visit AdventureClub.com > Virtual Events > Active Replays to browse our active replays, which expire one week after the program's original air date.
Can't make it live? Register and get access to the full replay for one week! New York Adventure Club | www.AdventureClub.com
About this event
An evening of stunning sets, thrilling singers, and beautifully dressed people has long been associated with a night at the opera ever since the dramatic art form arrived in New York over two centuries ago. But no opera companies have been quite as glamorous as The Metropolitan Opera, which has showcased some of the world's most beautiful music and thrilling theatre for thousands of performances ever since opening in 1883. From tales of tempestuous divas and divos, to last minute understudies who went on to become great stars, this is the story of one of the world's grandest opera companies in the world.
Join New York Adventure Club as we explore the rich legacy of The Metropolitan Opera over the past century, which has included two opera houses, thousands of unforgettable performances, and countless stories of drama — behind, and in front of the curtain.
Led by writer and lecturer Carl Raymond — who has previously worked, as a Metropolitan Opera supernumerary and Lincoln Center tour guide — our digital showcase of one of the world's most famous opera houses will include:
How opera was first presented in New York City throughout the 19th century, including the Astor Place Opera House and Academy of Music
How The Metropolitan Opera won the hearts (and generous donations) of the powerful Gilded Age families including the Vanderbilts and Astors
The inside story of The MET's famous move to Lincoln Center in 1966, including the building's extraordinary architecture and controversial location in Manhattan
A discussion around some of the theatre's most famous productions, such as Puccini's La Boheme and Mozart's The Magic Flute , and what made them so spectacular
Stories of some of opera's most famous singers — like Maria Callas, Joan Sutherland, and Luciano Pavarotti — and visual artists / directors including Marc Chagall, David Hockney, and Anthony Mingell
How modern technology like HD and digital broadcasting have changed opera production
A unique look at what's it's actually like to be onstage at the MET, including first-hand stories from Carl's time working there
Afterward, we'll have a Q&A session with Carl — any and all questions about The Metropolitan Opera are welcomed and encouraged!
Can't make it live? Don't worry, you'll have access to the full replay for one week!
See you there, virtually!
*Once registered, you will receive a separate, automated email containing the link to join this webinar
**For the best possible viewing experience, please ensure you're using the latest version of your internet browser — Google Chrome is the most compatible. Exact technical requirements and a webinar user guide will be shared in the automated confirmation email upon registration.
***A full replay will be available after the experience for all registered guests
About Carl
Carl Raymond is a licensed New York City tour guide, food historian, writer, and museum educator. He has worked at the Merchant's House Museum as well as King Manor Museum in education and programming. Carl has lectured for the Royal Oak Foundation, Merchant's House Museum, National Arts Club, Metropolitan Opera Guild, St. George's Society, Historic Royal Palaces and the English Speaking Union. He was a contributing writer on SAVORING GOTHAM: A Food Lover's Companion to New York City, ed. Andrew Smith (Oxford University Press) and is at work on his own book, A Culinary History of the Gilded Age.
Testimonials
"A very engaging and knowledgeable lecturer, with superb photos!" -Harold
"Great, interesting presentation - the time went by like five minutes!" -Nancy
"So much good information that was presented in an entertaining manner." -Scott
"I particularly enjoyed the presenter's personal anecdotes about the Met. Although I was reasonably knowledgeable about the Met's history, I still learned things I was not aware of. I enjoyed hearing the presenter very much." -Michael
"Fun to see Carol dressed and opening night black tie. Fabulous commentary stories pictures personal recollections. Great program all in all." -Sharon
"Carl was amazing. He was very well prepared, interesting and informative, and you could tell how much he loves Opera and the Met." -Deborah
"The information provided, the photos, the presenter was excellent and the tuxedo was a nice touch!" -Karen
"I absolutely love this presenter! I believe he is the same one who presented about the Gilded Age recently. He is visibly interested, excited and highly knowledgeable about everything he relates. He is animated and you get the sense that he just loves sharing the wealth of information he has. And the black tie!!! Loved it." -Paula
"The enthusiasm of the presenter was awesome!" -Jeff
"Knowledgable host who presented information in an interesting way with great pictures." -Cynthia
"So much information and good visual material. The fact that Carl shared his knowledge of history plus his own experience in the Opera world. His enthusiasm about opera is delightful." -Anne
"Carl's great knowledge of opera and the Met. Appreciated Carl wearing his Tuxedo. Great touch." -Joel
"Carl just had a way of making everything so wonderful and interesting." -Michele
"Very comprehensive presentation. Love the accompanying graphics/photos." -Mary
"A very informative presentation from someone who obviously knew his stuff. I was Ast. to the Artistic/General Director of NJStateOpera for 25 yrs & I learned quite bit." -Donna
"His knowledge, pace, photos, mixing facts with social context, with personalities and talents. Good blend of specifics and overall themes of NY growth and cultural scene." -Ellen
Disclaimer
By attending a New York Adventure Club experience, you accept our terms of service.
Categories: Virtual, Moments in History
Organizer of 'The Metropolitan Opera: A History of Divas, Diamonds, & Drama' Webinar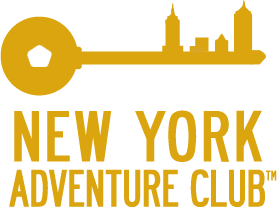 NEW YORK ADVENTURE CLUB
Unlock Your City
We give you insider access to the city's best-kept secrets. But we're so much more than a tour company.
WHO WE ARE

We are a community-driven club that curates the most unique experiences in town, with a focus on history and storytelling. We show you a city you never knew existed, and offer a community you can't live without.
You won't find our special-access tours and exclusive events anywhere else. Think after-hours tours of New York City's most celebrated spaces, themed parties in unexpected locations, and weekend excursions to incredible destinations. All of our events end with social hangouts so you can meet people who love exploring as much as you do.
THE 'CLUB' IN NEW YORK ADVENTURE CLUB

Our current community is more than 23,000 members strong and includes everyone from recent NYC transplants to lifelong residents. Whatever borough you're from (or city or country, for that matter), we'll make it easy for you to take full advantage of the unique places and great people this city has to offer.  
WHERE WE GO
To ensure a one-of-a-kind experience each and every time, we handpick events and outings specifically for the New York Adventure Club community. Recent events include:
* An after-hours tour of New York City Hall
* Special access into some of New York's most coveted private social clubs, including the Explorers Club and National Arts Club
* Petting baby kangaroos, holding sloths, and feeding leopards at Staten Island Zoo

* An NYPD Precinct tour, including a meet-and-greet with detectives and Emergency Service Unit crew members
* A tour of the Polish Consulate led by the Consul General and Vice Consul General of Poland

* A special-access tour of Brookhaven National Laboratory and its Relativistic Heavy Ion Collider (RHIC)
* A Halloween party in a historic gothic crypt, complete with a five-piece brass band
Subscribe with our newsletter to get the inside scoop on the city's most interesting events: http://eepurl.com/1cnVH
Unlock Your City with New York Adventure Club