Description
Join ABCA member organizations for a free showing of the powerful film, The Messenger, followed by an interactive panel discussion with bird experts and conservation professionals. You'll learn more about bird conservation across our region and how you can help birds and their habitats.
The event includes a 90-minute viewing of The Messenger, followed by a 45-minute panel discussion and Q&A. Light refreshments will be provided. While the event is free, registration is required due to limited seating. Please register early!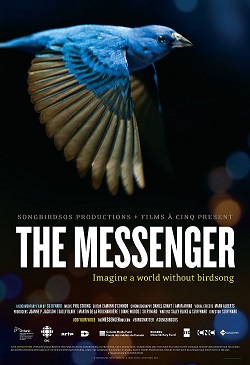 About the Film

The Messenger is a powerful film directed by Su Rynard at Songbird SOS Productions. The film artfully depicts the beauty of songbirds and the many threats they face in today's world. Moving from the northern reaches of the Boreal Forest to the base of Mount Ararat in Turkey to the streets of New York, The Messenger brings us face-to-face with a remarkable variety of human-made perils that have devastated thrushes, warblers, orioles, tanagers, grosbeaks and many other airborne music-makers. Watch the movie trailer.

Parking
Free parking is available in the parking lot under the 31st Street Bridge across the street from Western Pennsylvania Conservancy. Parking is also available in the lot on the northeast side of the building. Enter through front of building and continue upstairs to 2nd Floor.