Location
Lacy Studio Lofts
2684 Lacy Street
Los Angeles, CA 90031
"The Messenger" is an immersive dance performance inside an installation and moving through a garden on Sunday, July 31st, 2022.
About this event
Created by Olivia Mia Orozco in collaboration with Julienne Mackey and presented inside Laurie Shapiro's installations in Los Angeles this July 2022. Informed by Hopi creation and agricultural mythology, and Hopi Folktales, the work blends these influences to create an inspired story honoring the earth and bringing lessons from the past to enrich our futures collectively. The work plays with themes of the infinite nature of reality and the interconnectedness in us all. 
It is believed by ancient civilizations and modern spirituals that the hummingbird is a messenger between worlds. Perhaps they hint at guarding and protecting the land and those who choose to listen to the warnings and premonitions. For Orozco, the messenger comes "when I'm on the right path. When I'm in alignment with my joy and bliss and exactly where I'm supposed to be." 
The performance will ensue inside Pleasure Garden, a new show curated by Orozco which aims to create a space of contemplation, serenity, and healing for all.  A moment to step away from the immense pain and heaviness the world has currently experienced. Featured artists include Ann Weber, Caitlin Fowler, Lauren Desberg, Alexandra Carter, Meg Lionel Murphy, and Laurie Shapiro.
*Each ticket includes a gift bag from our sponsors including Care Coastal as well as a beverage. ($40 value)
*Tickets include access to Shapiro's private studio normally only viewable by appointment for collectors. ​​
*Masks will be required for the safety of our performer and guests.
*Please wear shoes you can both walk in while outside and easily slip off while in the installation.
*No late entry
Promotional Images by Lauren Desberg, Michael Palma courtesy of LA Performance Practice, and Remo Fioroni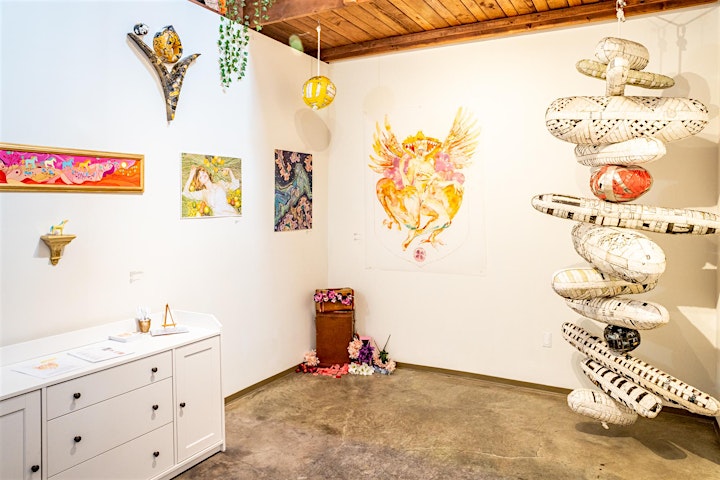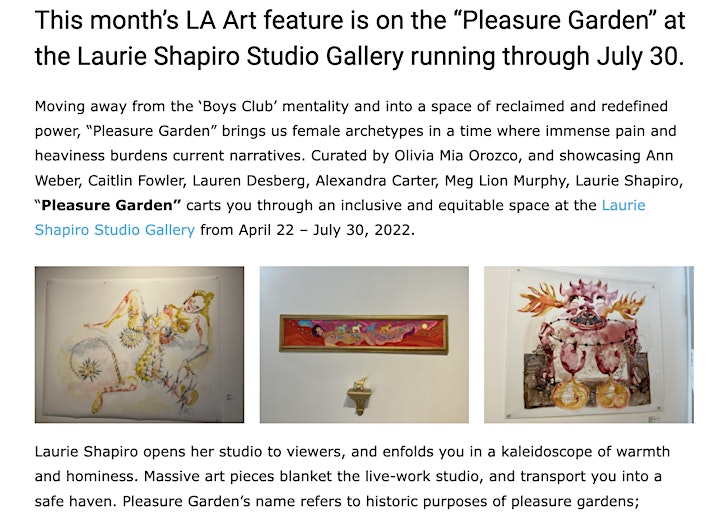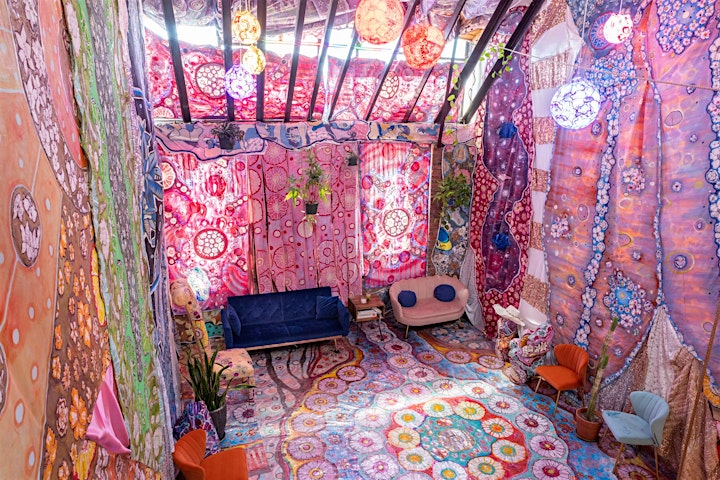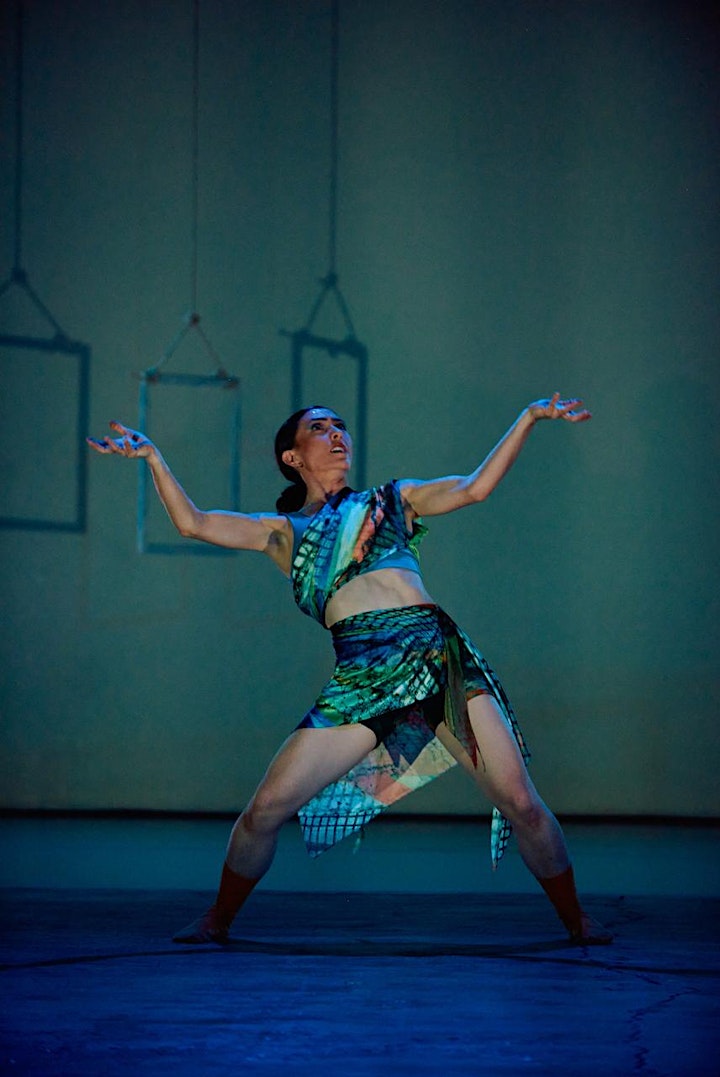 The Messenger was presented by Los Angeles Peformance Practice LAX Exchange Festival this past November 2021.