Welcome to the Menagerie Oddities & Curiosities Market featuring artists and vendors selling extraordinary wares!
About this event
We're back oddity seekers!! Join the San Francisco Bay Area's official Oddities & Curiosities Market, The Menagerie, on June 19th 2021. This year's market will be an open-air setting at the al Fresco Dining Park and along the sidewalks in the vibrant West End Arts & Entertainment District of Alameda on Webster Street between Taylor and Haight.
Discover uniquely odd and obscure one-of-a-kind treasures in art photography clothing taxidermy medical & natural history antiques furnishings jewelry memento mori faux taxidermy Victorian mourning jewelry mysticism and the occult.
Patrons can enjoy food from the many nearby restaurants with a full bar by the Fireside Lounge and music while they shop.
Here's some important info to expect:
TIMED TICKET ENTIRES will que on the Webster side of the park at the corner of Taylor and Webster.
****IF YOUR TICKET DOESN'T SPECIFY A TIME IT'S VALID ANY TIME DURING THE DAY***
FLEX AND 2020 TICKET ENTRIES will que on Taylor side of the park at the corner of Taylor and Webster.
2020 VIP TICKET ENTRIES will que at the exit near Calafia Taqueria.
We have 3 vending locations - ONLY THE PARK REQUIRES TICKETED ENTRY
Please bring your patience and expect a wait in line EVEN though you have a timed ticket (just in case). There's a corner market right there if you need anything while waiting and cafes at Haight and Webster. Fireside Lounge will also have drinks to-go and they have a restroom you can use as well. 21+ (If a child needs to go, you can take them to the back of the park and an attendant will let you take them in. ONE adult and child) You only get wrist bands at the entrance...anyone without a wrist band will be escorted out.
We cannot let you in early unless there is NO line at either entrance.
Everyone will get a wrist band for re-entry to the park. Masks are no longer required. We ask you respect people's choices, to wear or not to wear. We recommend our vendors do. Many offer touchless payment options and hand sanitizer.
PARKING OPTIONS: DON'T LEAVE ANYTHING VISIBLE IN YOUR VEHICLE. PARK AT YOUR OWN RISK.
1) Street parking near the venue: You might get lucky but it will be congested. Some spaces are metered and some are not. There's a small lot vehind Cafe Jolie. Please be considerate of our neighbors..the residents and businesses.
2) Garage at Oak and Santa Clara: There's a garage next to CVS. From there you can catch the 51A or Uber/Lyft. 51A is $2.50 each way and drops off at the event. YOU MUST WEAR A MASK FOR PUBLIC TRANSPO even with the restrictions being lifted, so don't forget it!
3) College of Alameda. WABA has given us the okay for patrons to park at the College of Alameda. They may or may not be charging for parking in their lots (Covid)-double check befor you leave your vehicle! We aren't responsible for tickets. We recommend turning right on Atlantic / Ralph Alphazzetto Pkwy and using lot A and the lot near the Tennis/Soccer field. From there you can hoof it or use a Rickshaw cab. It's $5 per person. NO CASH. Hoofing it is free but the ride is nice too.
4) There is disabled parking on the street near the venue, and placards can park for free in all permissable parking spaces (no loading zones).
The venue will have 2 bars with beverages inside serving to-go drinks as well as water and non-alcoholic beverages. Please drink responsibly and dispose of trash in the receptacles in the park or along the street. NEVER DRINK AND DRIVE.
Stop by the merch booth to say hi or purchase a t-shirt.
On behalf of the staff, vendors and the West End community, thank you for your patronage!
_____
The Menagerie Oddities and Curiosities Market is proudly sponsored by: The West Alameda Business Association The West End Arts District Feathered Outlaw and Fireside Lounge.
Special thanks our dedicated patrons for their continued support to the many artists and vendors of our events.
This year our events are FREE Admission / Ticketed Entries. However if you would like to make a donation to help absorb some of the unexpected costs we are experiencing with Covid-19 you can purchase a "donation" by clicking the registration button on Eventbrite.
FAQ's
If you purchased a ticket for events scheduled in 2020 please check your email from Eventbrite for more info regarding the rescheduling of those events due to COVID-19 or contact us at themenageriealameda@gmail.com
Can I bring my dog? ...While this is an outdoor event and we all love our fur babies we recommend keeping them at home away from the crowds. SERVICE ANIMALS ALLOWED.
What are my transportation/parking options for getting to and from the event? ...Webster Street is accessible via the tube with nearby access to I-880 and public transportation. Street parking is available both metered and unmetered. There is a parking garage on Park Street with a direct bus line to Webster via Santa Clara as well (Bus 51A).
How can I help make this a great event? ...Spread the word bring lots friends your patience smile an open mind...money is good!
How can I contact the organizer with any questions? Email us at themenageriealameda@gmail.com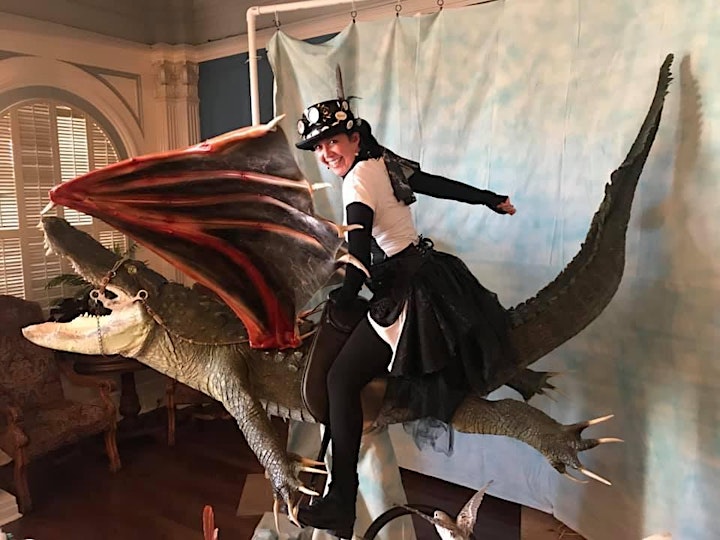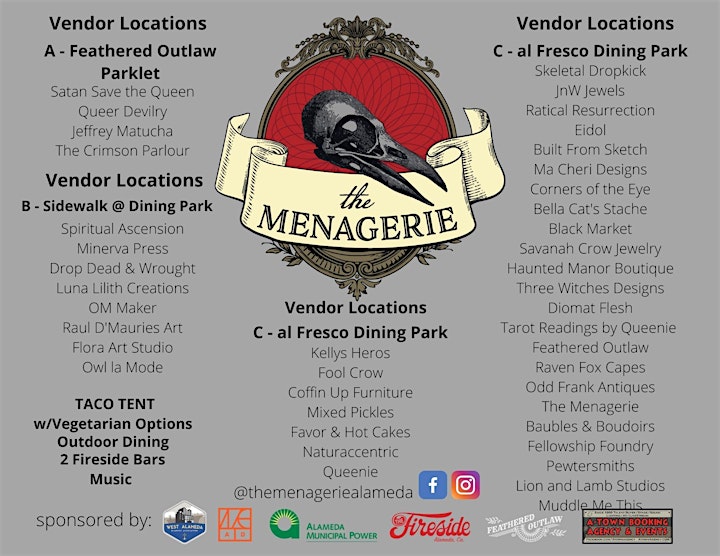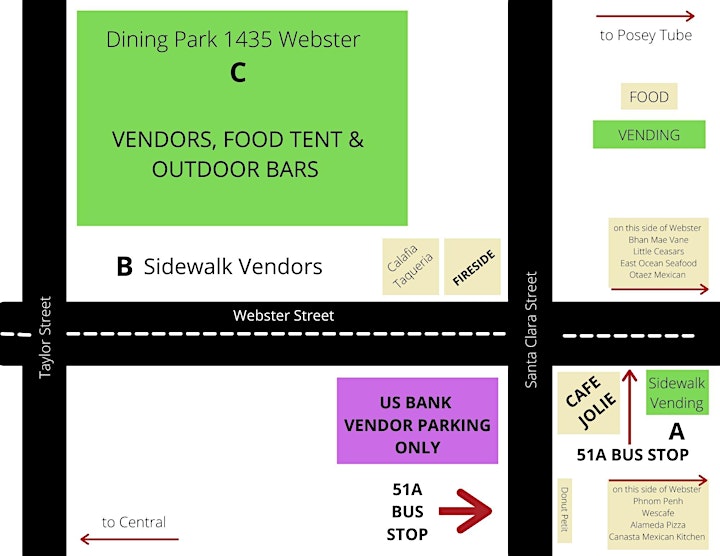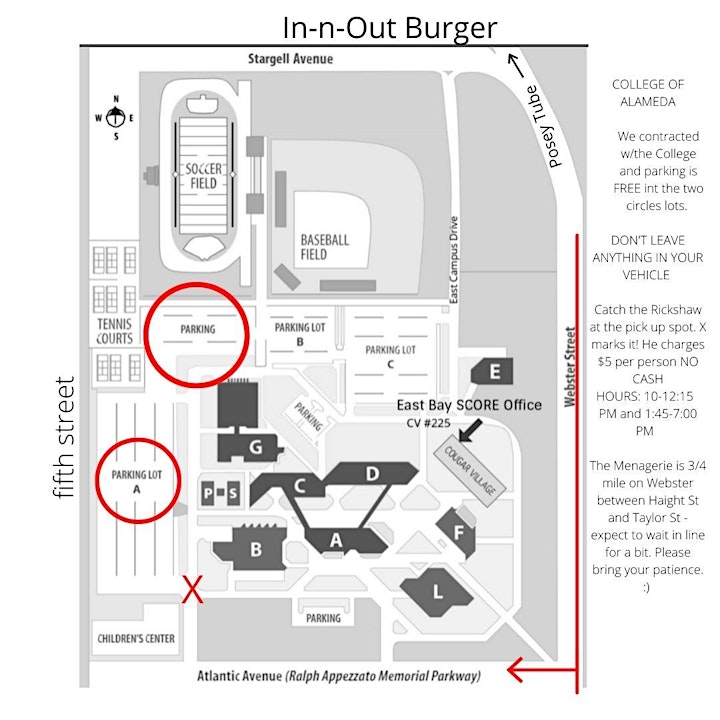 Organizer of The Menagerie Oddities Market
The Menagerie of the Curious and the Mysterious is the official Oddities & Curiosities Market of the San Francisco Bay Area! Our market events are organized by local artists to create a safe place for vendors AND collectors to come together in their quest for all things strange & unusual...As collectors ourselves, we focus on artists who specialize in selling oddities and curiosities with a flair for dark, dramatic art, both handmade and found, who will inspire your imagination. Follow us on Instagram and Facebook for the latest news and updates on events.