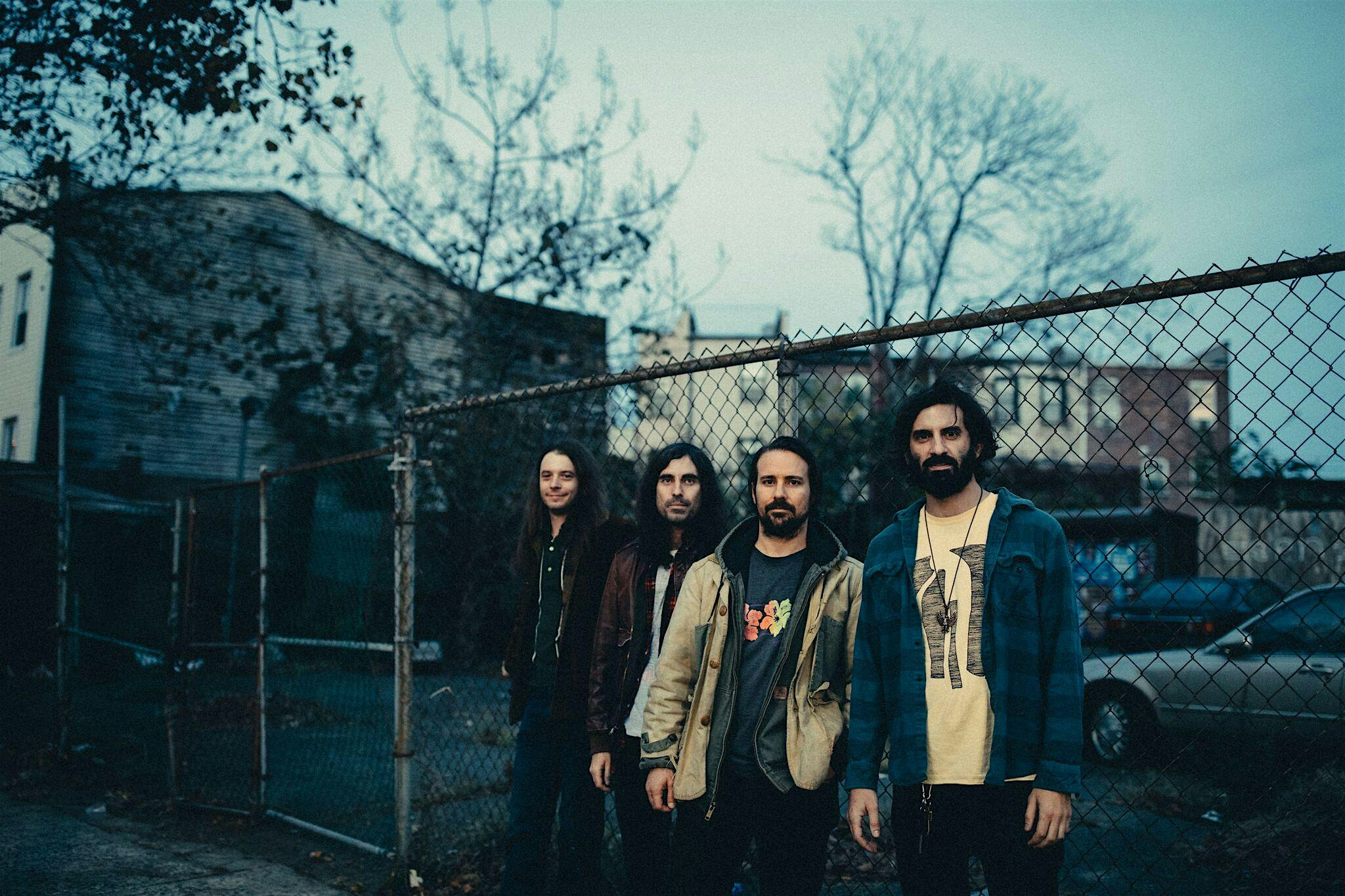 About this Event
$10 (ADV), $12 // 21+
----------
Drift is the seventh full-length by NYC rock polymaths THE MEN. The band's last album, the self-released Devil Music, was the sound of a band who had been through hell hitting reset and looking to their roots to rediscover themselves. On Drift, THE MEN return to their longtime label Sacred Bones Records and explore the openness that Devil Music helped them find.
The immediately evident result of that exploration is the experimental quality of much of the material on Drift. Songwriters Mark Perro and Nick Chiericozzi chase their muses down a few dozen thrilling rabbit-holes over the course of the album's nine tracks. The songs on Drift veer in a number of directions, but notably, almost none of them feature a prominent electric guitar. The lone exception, "Killed Someone," is a rowdy riff-rocker, worthy of the finest moments of the band's now-classic Leave Home and Open Your Heart albums. The rest of the album drives down stranger highways. "Secret Light" is an improvisation based on an old piano riff of Perro's. "Maybe I'm Crazy" is a synth-driven dancefloor stomper for long after last call. "Rose on Top of the World" and "When I Held You in My Arms" are paisley-hued, psyched-out jams with big, beating hearts.
The album was recorded to 2" tape with Travis Harrison (Guided by Voices) at Serious Business Studios in Brooklyn. A whole pile of instruments was involved — synths, strings, sax, steel, harmonica, tape loops, on top of the usual guitar, bass, and drums. Unlike recent releases from THE MEN, there aren't many overdubs on Drift — a reflection of the personalities of its makers becoming less frantic, Chiericozzi suggests. In fact, the band removed a lot of the additional parts they tried adding early on, giving the final product a bit of a ghostly feel. The songs on Drift took giant leaps and trips from their beginnings only to find the band returning to the first spark of creation.
THE SUEVES have been blowing up all over Chicago the past few years and show no signs of slowing down. Especially as they ship out for their first European tour this fall. These dudes are an explosive package of sweaty garage-blues-punk not unlike the BLACK LIPS or OBLIVIANS. Let's be real, there's no reason to ever miss THE SUEVES, especially now that they've got two obliterating records on the inimitable HoZac Records and have been picked as a favorite of freakin' CORIN TUCKER of freakin' SLEATER-KINNEY! Their latest gut-puncher, Never Been To The Beach, is an honest and visceral ode to the stuffy and low-key existence of so many raised in the Midwest. Hold onto something stable and soak in the reckless tidal wave that is THE SUEVES.
Performers
Date and Time
Location
Refund Policy