About this Event
THE MEMORIES
The Memories formed in the Belmont/Hawthorne district of Southeast Portland, Oregon in the Summer of 2010 by White Fang bandmates and childhood friends Rikky Gage and Kyle Handley. They recorded their first album in one of the upstairs bedrooms at what was called the 40th house, a big three story home on a busy street that was a hangout for local stoners and artists. Their self-titled debut was released on their own Gnar Tapes label as a cassette. 200 were pressed in the Winter of 2010/2011. The tape soon attracted the ears of labels like Underwater Peoples and Burger Records, the former pressing the album to LP and the latter reissuing it on cassette with the Underwater People's sanctioned art, which was expertly rendered by Lexington, Kentucky based sound and visual artist Robert Beatty. Burger Records soon became their champion, releasing 4 cassettes and LP by 2013. In the Winter of 2014 Chicago based Randy Records pressed the band's first 7", a 6-song EP named "American Summer". This was followed by a handful of cassette releases on Gnar Tapes, including a split release with Rad Records; a label founded and fronted by Kyle Field, whose band Little Wings had long been an inspiration for the band. The band also attracted the ears of like-minded musician Zach Phillips, a former member of the same wildly creative scene in Brattleboro, Vermont that birthed such high-quality bands as King Tuff, Happy Jawbone Family Band, Chris Weisman, and his own band, Blanche Blanche Blanche, among many others. Mr. Phillips issued the 4-song "Crash On My Heart" as a cassingle on his Brooklyn, NY based OSR Tapes label. The Memories third album, an 8-song LP called "Touch By An Angel", was pressed by Lolipop Records, a label based in Los Angeles (the city that had by that point become the adopted home of The Memories). In October 2014 their 4th album "Hot Afternoon" will be released on LP/CD/CS by Burger Records. It is the first album by The Memories recorded with a producer (Sonny Smith of Sonny & The Sunsets) and was tracked in San Rafael, California.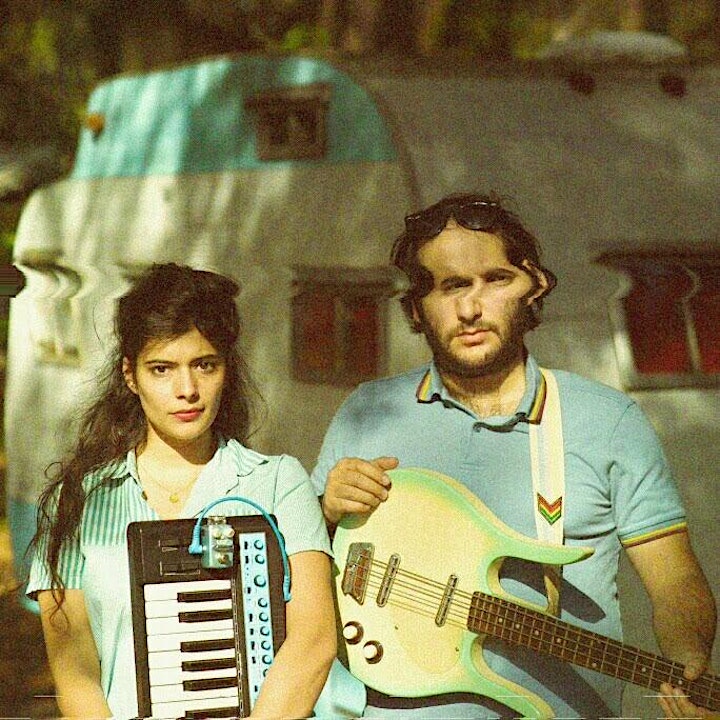 PEARL AND THE OYSTERS
After winning a free trip to the ★Ostreoid Asteroid Resort★ (from whence came their name) on the back of a dehydrated cereal box, a joyous society of galactic gleaners began making music together under the Neptunian moniker: 𝒫ℯ𝒶𝓇𝓁 𝒜𝓃𝒹 𝒯𝒽ℯ 𝒪𝓎𝓈𝓉ℯ𝓇𝓈. ✩ ☾ ❈
❖✢❖
ADRON
Adron is a music-maker based recently in Atlanta, GA, and more recently in Los Angeles, CA. She plays guitar in a style influenced by Brazilians like Luiz Bonfá and Caetano Veloso, writes songs in a style influenced by Americans like Harry Nilsson and Margo Guryan, and sings in a style influenced by birds and decades she wasn't alive for. Her special tooth helps her whistle. Please enjoy this website and its accompanying media (responsibly).
Performers
Date and Time
Location
Refund Policy