Description
TRADUCCION SIMULTANEA AL ESPANOL DISPONIBLE
Registration will close by Wed 26th
This retreat is for for adults (18 years old and older)


The Meditation Experience
'A Journey into the Light'

The meditation experience has often been described as a journey deep within our consciousness, "a Journey into Light".

When we learn how to master our mind and travel inwards with a concentrated and still mind, then we are able to reconnect with the inner treasure store of unlimited resources of all positive energies and experiences that have always been within us and yet we have all constantly been looking for in the world out there.

Whether you are a seasoned meditator or someone who's always wanted to discover what meditation is like, this retreat will not only take you back to basics, but also cover the thrilling steps in discovering the inner world of the self.

You are welcome to join Anna.... to discover how you can use meditation in a practical way to become free from any stress and negativity and through a silent and elevated mind re-discover the real self and find a new purpose and meaning in our life.

We look forward to welcoming you to this great journey...
Facilitator: Anna Doiliani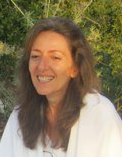 Born and ​e​ducated in Greece, Anna Doiliani holds a BA in Ph​ilosophy and ​Psychology from the University ​of ​Athens ​and is a teacher of ​Greek L​iterature, ​Philosophy and ​Psychology.
Anna's lifetime search for truth and ​a higher purpose for human life ​led her to discover meditation in ​1987.​​ ​ S​ince then her ​actual experiences from her personal practice ​together with ​ her ​ desire to help others has led her to ​help ​ establish Raja Yoga M​editation ​c​enters in Greece and Middle East countries.
Anna is currently the director of the BK Centre in Beirut ​while​ she ​ ​ also travels ​the world ​running seminars on education and values, science and spirituality and other areas of human spiritual ​development, encouraging discussion, meditation and action ​for changing the self and so the world​ .
Anna​'s​ innate ​passion ​is ​to ​explore in depth human consciousness and​ serve the world ​by helping to​ bring​ out ​the best in others.
Questions about the retreat please contact us: 972-254-5562 (english) or 817-213-6097 (español) or dallas@us.brahmakumaris.org