Description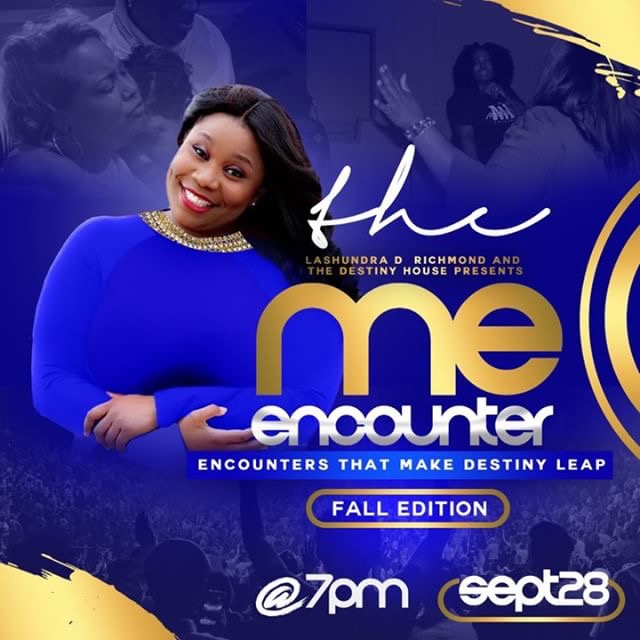 The ME encounter is BACK!!!!! And ya' girl-will be in the city...ONE NIGHT ONLY to ensure the encounter-FALL EDITION is indeed a night of worsip and empowerment for all.
The ME Encounter-Encounters that make Destiny leap!
Every woman should understand the dynamics between the two biblical characters: Mary & Elizabeth which is found in the first chapter in the Gospel according to Luke. With this understanding, comes the appreciation and expectation of one's own Mary Elizabeth (ME) encounter.
Who is your Mary? Who is your Elizabeth? You're either one or the other. Pick one. Let's LEAP!
Join LaShundra D. Richmond and the Destiny House as we create a space for this encounter to indeed take place.
*For sponsorship information and volunteer opportunities, email: destinyhouse901@gmail.com.
Thanks.
I am excited and look forward to sharing with each of you!
LaShundra D. Richmond-
The Destiny Coach