About this Event
Buying a ticket to the 2020 Mayor's Arctic Dip will make you a charter member of the Reporter Supporter Club, helping the Homewood-Flossmoor Chronicle grow and improve the local news coverage you depend on every day.
While other cities and towns across the country are watching their newspapers shrink and even vanish, the H-F community is moving in the other direction, supporting a thriving local newspaper. H-F has, for the past 5 1/2 years, seen its local paper start with free daily online content and grow to include a free monthy print edition that is mailed to all postal routes in both villages.
That means H-F residents receive a steady flow of independent, reliable news and information. Chronicle reporters are present for nearly every meeting of two village boards, three school boards and the park board. They are on the scene of breaking news stories. They write about local people and local issues.
But there is more to do. The Chronicle is now turning to readers for help taking the paper to the next level.
There are always more things happening in Homewood and Flossmoor than can be covered.
Proceeds from this event will help the Chronicle pay for reporters to write more stories and do more in-depth coverage of local issues.
Please note: The H-F Chronicle is an LLC, not a non-profit organization, so ticket costs and donations are not tax deductible.
A big Thank You to event sponsors: Village of Homewood, Homewood Science Center, Aurelio's Pizza, Redbird Cafe and Bite Me Bakery.
The Chronicle editors explain the mission of the newspaper.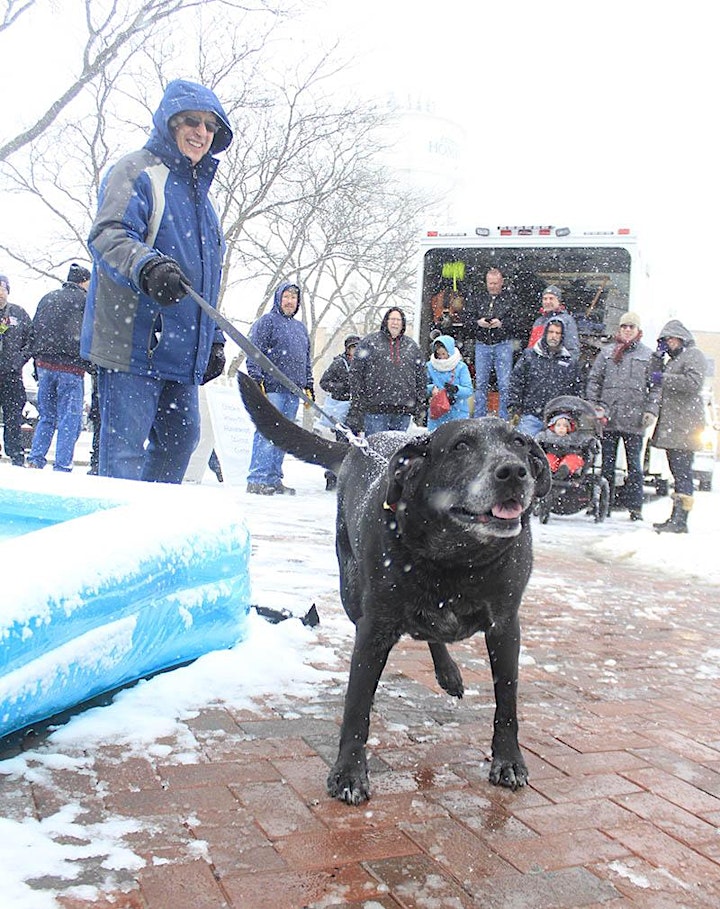 Homewood Mayor Richard Hofeld and his dog, Annie, at the first Mayor's Arctic Dip in January 2019.