About this Event
The Maya Spectra is an Omni Genre band formed by singer, Janel Blanco, and brothers Donald and Julian Peña. An eccentric collective, formed in 2013, the Phoenix-based trio found common ground fusing their love of Electronic, Pop, Hip Hop, Jazz and World music. Composed of a sonic mosaic interspersed with eccentricity and a constant state of reinvention, their explorative journey has driven them to craft their trademark sound. With support from the likes of Entertainment Weekly, NYLON, and Earmilk their affinity for self-production is becoming known as The Maya Spectra continues to illuminate their creativity in every aspect of their artist direction.
For this show, The Maya Spectra will feature Shane Endsley (Kneebody) on trumpet as a special guest. They will feature some of his original music.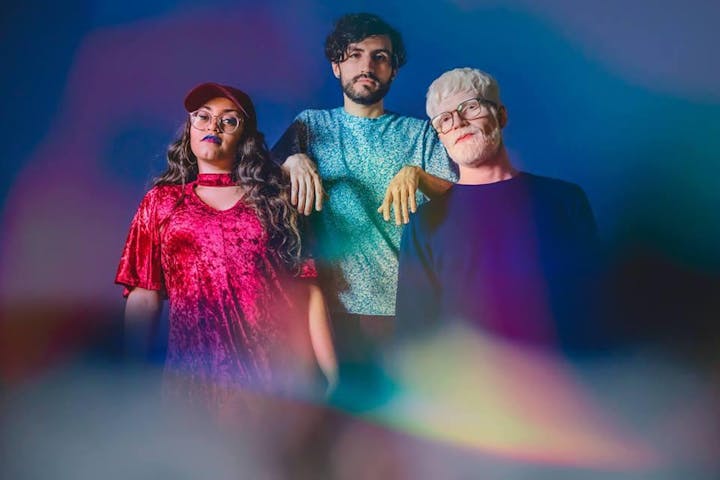 The Maya Spectra is an Omnigenre band formed by singer, Janel Blanco, and brothers Donald and Julian Peña. The group's artistic vision is bred by the culmination of their eclectic personal/musical backgrounds, and at the root of it all lies their desire to create a sound that is uniquely theirs, juxtaposed with their resolution to remain in a constant flux of sonic reinvention.
Born and raised in Montreal, Canada, Janel began her venture into the arts at a young age. She studied dance and theatre before focusing more closely on music. She had her parents to look to for artistic inspiration and often tagged along to their rehearsals and shows. In her teens, she moved to Las Vegas, NV where her mother and step father performed in Cirque du Soleil's The Beatles LOVE. Driven by her passion for the arts, she continued her education in Santa Fe, NM studying in a Contemporary Music Program (CMP) where she would later be introduced to the Peña brothers.
The Phoenix natives attended the CMP by way of Mesa Community College (MCC) where they befriended and played with many of the same musicians who are The Maya Spectra's peers to this day. Julian's parents say that he would sing and dance in the corner to music as a toddler. He started with violin in grade school, but would eventually play drums and percussion in his middle/high school bands, percussion ensembles, and jazz bands. After school, drumming and performing with his friends or family in different rock bands was common. Before graduating high school, he began studying music with MCC/ASU faculty.
Donald, on the other hand, was initially a psychology major when he began to teach himself guitar. He would eventually pursue a degree in jazz performance at MCC and recording technology at the CMP alongside Julian. Donald was perhaps meant to be different. He was born with albinism to a Mexican mother and Chicano father. As a boy, the revelation that he was unlike his family and peers pervaded every aspect of his life, in many ways hauntingly. His response after many years of struggle was to embrace his uniqueness and learn to communicate his pain and frustration through music.
The eccentric collective first started the group in 2013 as a mere way to gig around Santa Fe. It wasn't very long after, however, that the brothers and Janel would find common ground in their creative visions. They reciprocated an interest in combining all of their musical passions into one sound. They played in Balkan/Middle Eastern, Funk, and Jazz ensembles and took recording engineering classes together in school. They funneled their love for electronic, pop, hip hop, jazz and world music into their new passion project.
Since their formation, The Maya Spectra has released their EP, "Music Box" and their music video for the title track (dir. Amy West) won Best Music Video at NFFTY and AMFM Festival as well as Best Santa Fe Student Short Santa Fe Independent Film Festival). The Maya Spectra is currently based in Phoenix, AZ where they continue to write, produce, record, and perform their music. The individual band members also work collaboratively with other musicians on a local and national scale.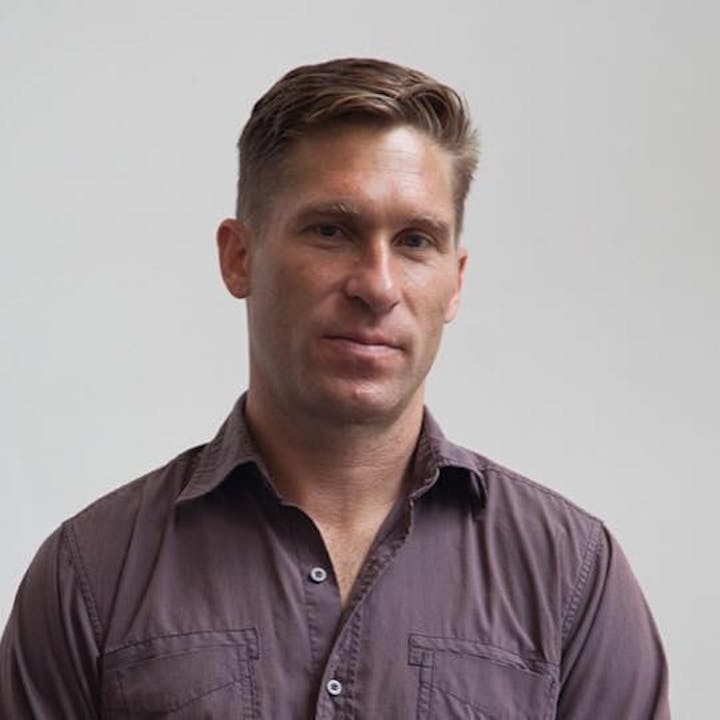 Trumpet player of the band Kneebody.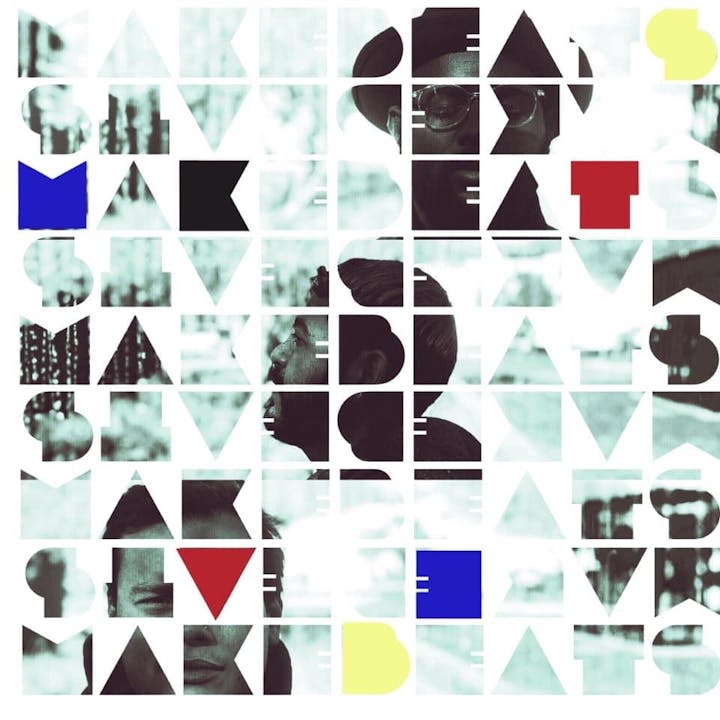 Instrumental hip hop trio improvising with sample flips, drums, keys and bass