Dance the night away! The Caverns welcomes The Mavericks back to the underground. Rescheduled from 2020 and 2021.
About this event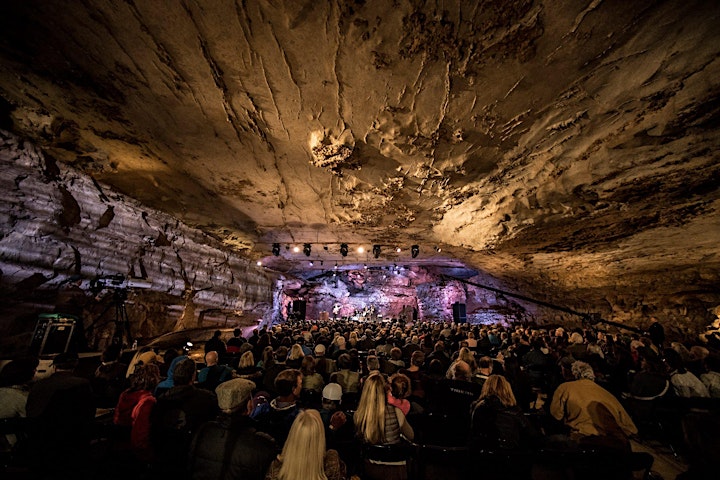 THE CAVERNS
In Grundy County, Tennessee, in a timeless valley near the base of the Cumberland Plateau, you'll find The Caverns—a jaw-dropping concert hall located deep underground. Guests revel in the prehistoric venue's natural acoustics and otherworldly beauty. The Caverns draws music fans from all over the world. Live music inside a cave, it's a bucket list experience that keeps fans coming back to The Caverns time and again for "The Greatest Show Under Earth."
COVID-19 RESTRICTIONS
To enter The Caverns:
All guests must show negative COVID-19 test, administered within 72 hours of the show; OR
Guests may voluntarily provide proof of full vaccination. Full vaccination must be at least two weeks in advance of the day of the show. Adults must show matching photo ID
Booster shots are not required at this time. Masks may also be required depending on national or local conditions at the time of the performance. Please check this page for updates before leaving for the show.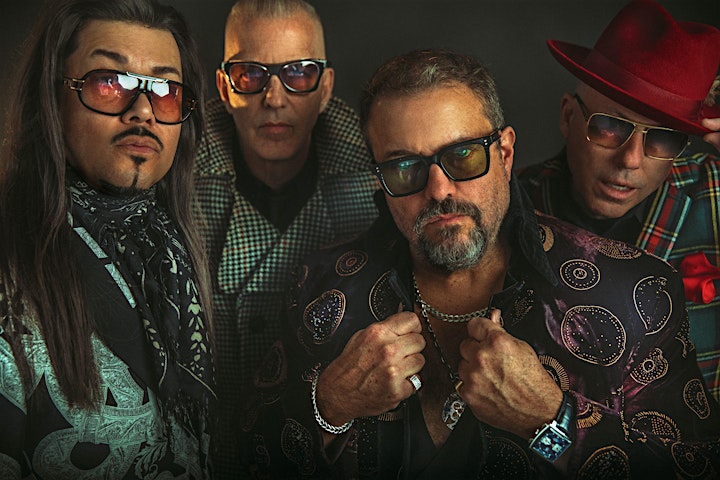 THE MAVERICKS
The Mavericks, the eclectic rock and country group known for crisscrossing musical boundaries with abandon, has gone through three distinct phases since it was founded in Miami in 1989. An initial period of heady success marked by big hits and critical acclaim in the '90s. A long hiatus starting 2003 when the musicians each went their own way. And finally, a triumphant reunion in 2012 which held long enough for them to recently celebrate the band's 30th anniversary.
Now, The Mavericks have ushered in the fourth phase of their evolution with the #1 Billboard debut of their first-ever, all Spanish album, En Español, released on the band's own Mono Mundo label. Although all 12 tracks are in Spanish, as the title suggests, the collection represents a diversity of musical styles and cultural traditions, from tender boleros to brassy mariachi to reimagined Afro-Cuban classics. Seven of the tunes are familiar gems drawn from the vast Latin American songbook, while five are originals written or co-written by Malo.
Like the band's entire body of music, this one album cannot be boxed into a single category. The songs are as diverse as Latin America itself, and as cohesive as the ideal of the American melting pot. To season this rich musical paella, The Mavericks add their signature country/rock/Tex-Mex flavors and a refreshing spontaneity to the mix. En Español flips the band's usual fusion formula, which adds a striking assortment of genres – salsa, ska, norteño, mariachi, and much more – to its sturdy rock/country base. Now, the foundation is solidly Latin with streaks of irreverent rock and twangy guitars running through it, all branded with the unmistakable Mavericks style.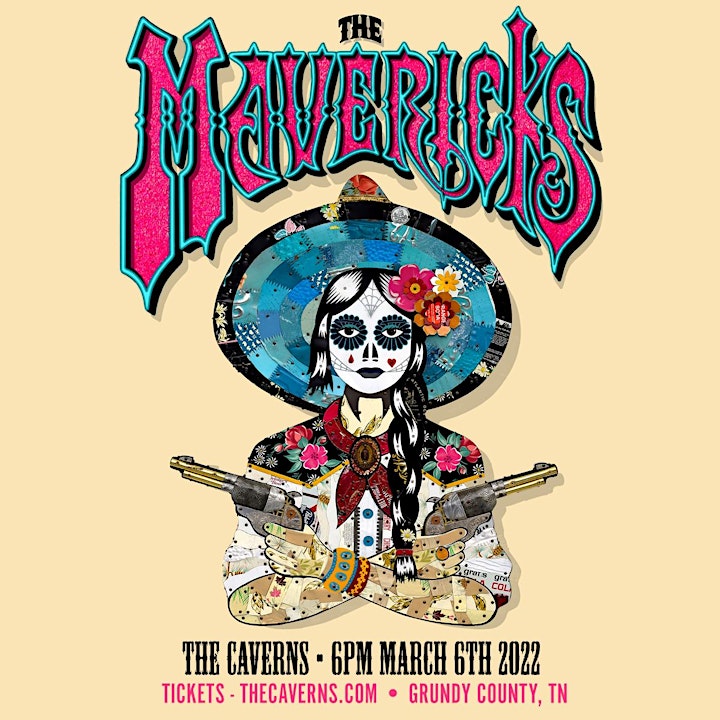 Organizer of The Mavericks in The Caverns with Sweet Lizzy Project